Ann's Website
mailto:[email protected]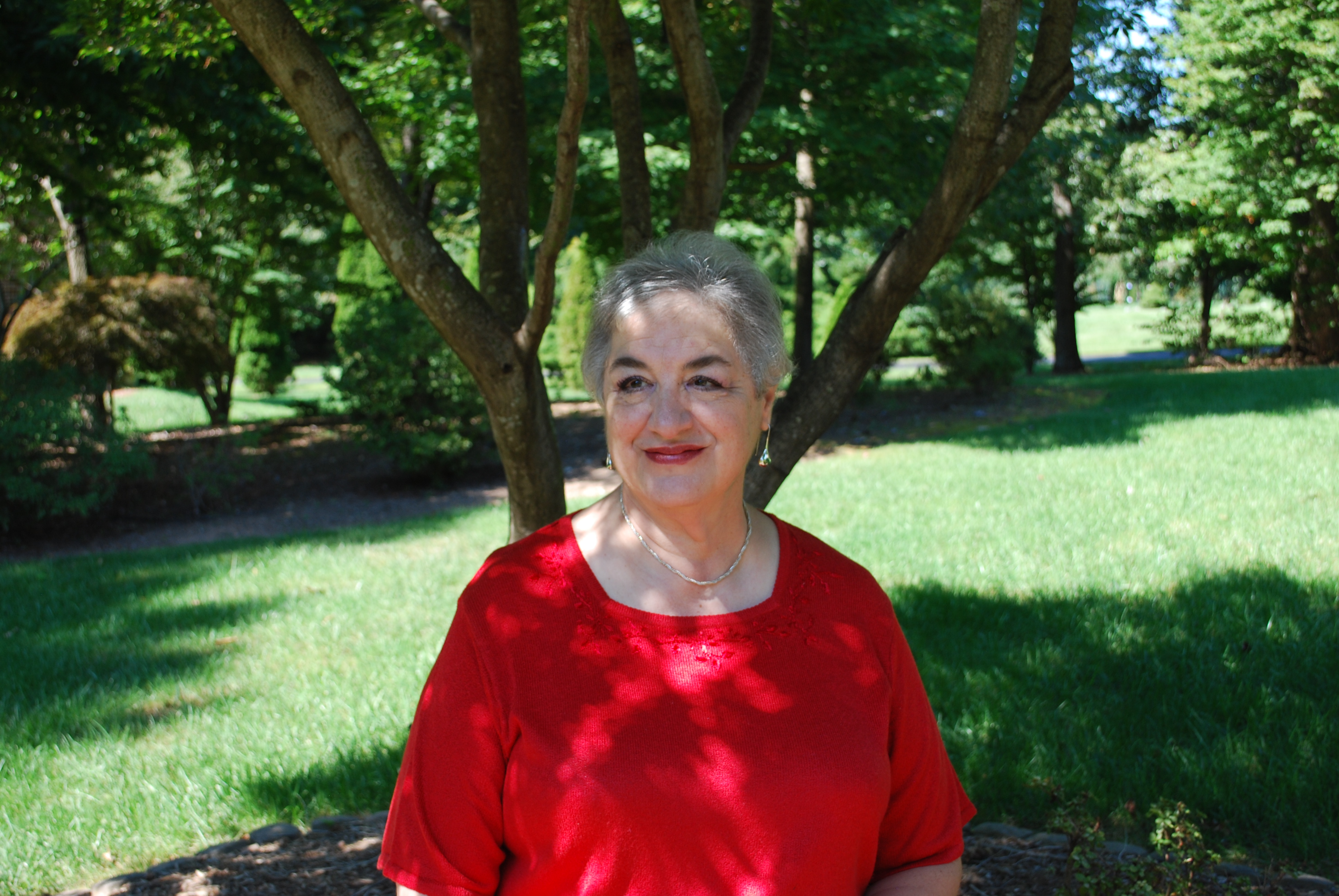 Born and raised in Boston, Ann Alexandra has been a long-time resident of Northern Virginia. She loves animals, in general, and dotes on her cats. She loves music, and all related activities such as dancing and singing. Most importantly, she is passionate about reading. "Growing up, I made weekly visits to the city library. I believe I read, over the years, just about every mystery and romance–as well as many of the classics–on the shelves of what was a rather large public library!" she explained. "My mother introduced me to the joys of reading–she would tell me how, growing up during the height of the Depression, she could explore the world and embark on all kinds of adventures—just by opening a book!" Ms. Alexandra dedicated her first novel, Secret Lives, to her Mother, 'In Loving Memory', whom she describes as her "best friend" for all of her life. Ann Alexandra received her Bachelor's Degree, summa cum laude, in Political Science, and a Master's Degree in International Relations. She worked in the Legislative side of government at both the state and federal levels, researching and writing analyses of laws and government programs. She is a member of RWA, VRW, VWC, The Writer's Center, and Write by the Rails.
WINDOW ON THE WORLD
Poems About Perspective
Genre: Poetry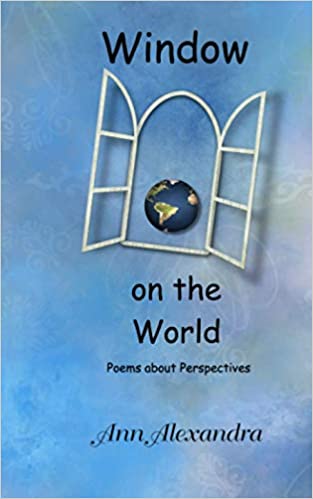 Do you ever wonder about people and how they interact with each other and you? Are you an observer of social behavior? Or social norms? Do you think about how you see others and how they might see you? Are you an optimist? Or, perhaps not? Here are some random topic observations–in poetry–about how the world appears, at times, to one observer.
from me……to you:
Poems on the joy and pain from loving
Genre: Poetry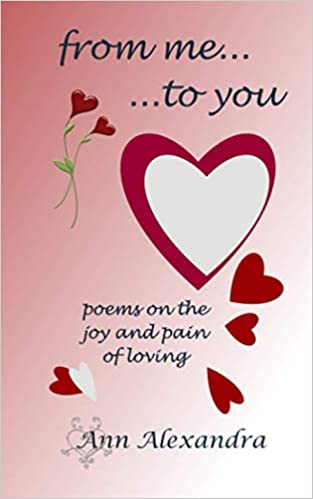 Poems on the joy and pain of loving.
HIDDEN TRUTHS
Genre: Romance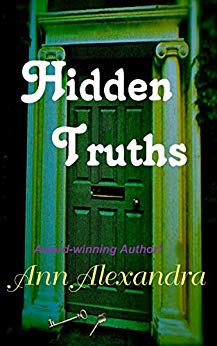 "Anonymous" just handed Jack Amory the most explosive story of the election season. But how can he discover if the story is true…or false? If he breaks this story, his name and political blog will gain household recognition. But it's a story that will destroy the career of a prominent, and highly respected, elected official running for higher office. And if it's not true, his own professional reputation will be forever scarred. Jack's search for the truth brings him into headlong confrontation with Elaine Kent, Chief of Staff to the U.S. Congresswoman being targeted. Can two people at odds with each other find the answers they need to prevent a political catastrophe, and unmask the antagonist? In their desperation to learn the truth, will their mutual attraction be able to flourish into a lasting bond? But the truth they seek lay hidden…eluding them both. Will they discover, together, the key that unlocks the door to the truth? And if they do, what truths will they uncover about each other?
Secret Lives
Genre: Romance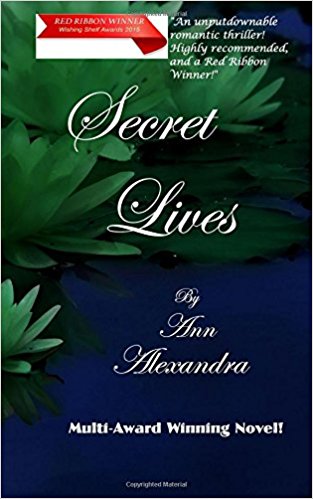 The Romance they never expected…
The Love that binds their souls…
The Danger that threatens to destroy
them both…
Ace negotiator Jillian Harper can't understand why she's been shipped off to Miami for a cultural convention, just as hemisphere-wide negotiations to fight drug trafficking reach a critical climax. The mystery deepens when her quaint taxi driver delivers her–not to the hotel where the convention will be held–but to the estate of prominent financier Blake Crawford. It takes all her diplomatic skills–and courage–to navigate the tumultuous events that follow when Blake introduces Jillian as his fiancé, announcing they will be married in ten days. Jillian, knowing she has never met Blake, soon learns that the "Secret Lives" of others, including Blake, will determine if she lives or dies–and to live, she must embrace a secret life of her own. As she navigates these uncharted waters, can Jillian survive an earth-shattering betrayal of trust–and the discovery of a deep, and powerful, love that may ask her to sacrifice her own life to protect the man she loves? "Secret Lives" is a Red Ribbon winner in the 2015 Wishing Shelf Awards, a Second Place winner in the 2015 Book Buyers Best Awards, and a Fourth Place winner—"Outstanding Novel"—in the 2015 Peoples Choice Award!
IN PURSUIT
A DETECTIVE SEBASTIAN QUINTAIN MYSTERY
Genre: Mystery
After more than ten years as a homicide detective, Sebastian Quintain thought he had learned just about everything there was to know about murder. But a series of deaths, along with the theft of enough military style assault weapon to arm a militia, send him and his team of detectives 'in Pursuit' of some of the most daring criminals he had ever encountered. Are he and his team skilled enough to discover what may be hiding in plain sight?
THE REAL RULES FOR ADVANCEMENT
or Why I learned to Worship My Boss
Genre: Business Humor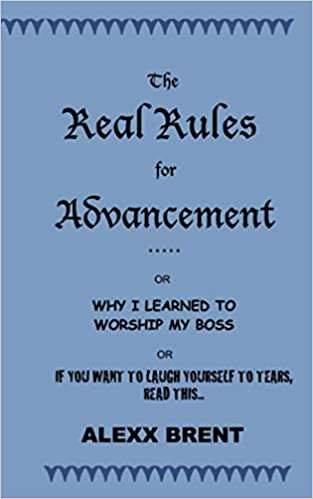 You think you know how to get ahead? Well, forget it! Because whatever you think you know–you're wrong. You're wrong, that is, if you are one of the billions who were taught by loving, decent, hardworking parents that honest effort, treating others with respect and fairness, and excelling at your work will bring you the success you earn. Like I said–forget it. And get use to a whole new concept–that only the clever, conniving, totally unethical and unscrupulous, able-to-grovel-with-simpering-disgust, will succeed in climbing the ladder to success within an organization, regardless of individual skill or talent (read that to mean "no job-related skills needed").