Cindy's Website
mailto:[email protected]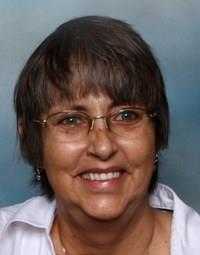 As far back as I can remember, I have written poetry, and with every experience in life, I've found inspiration. The voices in my head sort out the inspiration and tell me what to write.

Contact me for other purchase options and for signed paperbacks.
HUGS – LOVE AND GREAT KARMA
Genre: Poetry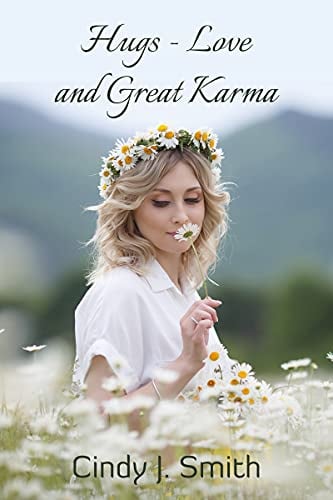 Too many people are feeling lost and disillusioned. Cindy believes that, despite the hate and cruelty that surrounds her, beauty can be found if we look for it. In this collection of poems, she shares her belief that a smile or a bit of understanding can change the world. One act of kindness, one smile, brightens everything it touches.
BITTERSWEET REALITY
Genre: Poetry & Short Stories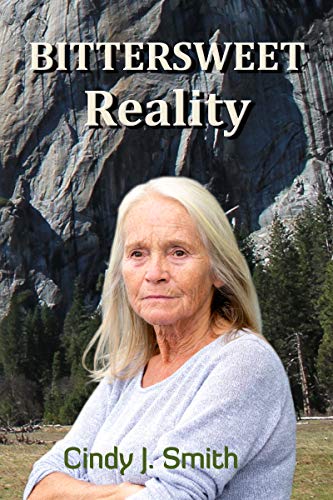 Watching the world change through the years, Cindy has found herself frustrated and sad. In this collection of poems and short stories, she lets her pen flow with the melancholy and disillusionment she feels. Sometimes it is hard to believe in "Happily Ever After".
CAESAR & THE BLUEBELLS
​Genre: Children's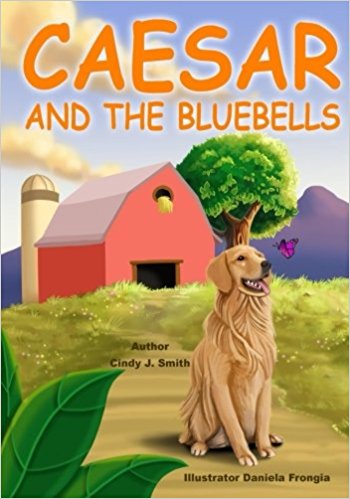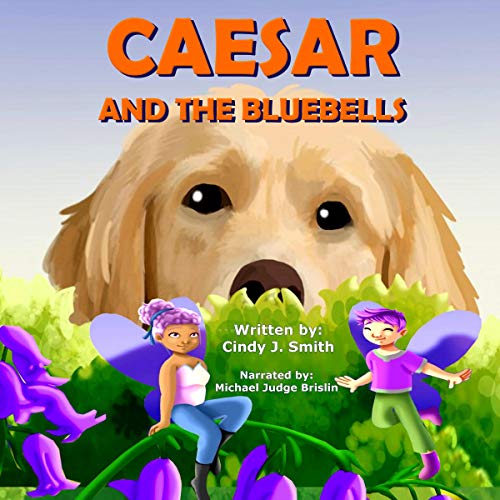 Caesar is a retriever who loves bluebells. When his owner puts two gnomes in the yard, the adventures begin!
WHY POETRY?
Genre: Poetry By Women
The making of a poet, a birds eye view!
Within these pages, Cindy takes us on her journey to become one of the misfits… a Poet!
JASMINE'S WISH
Genre: Poetry
Books 1 -4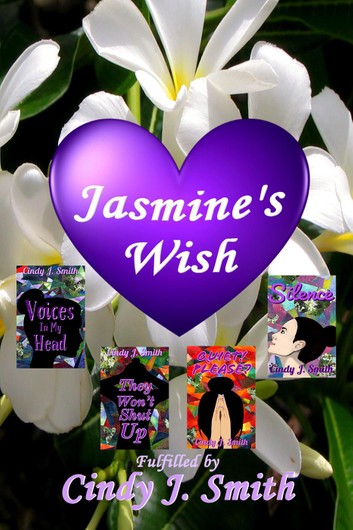 From a very young age, Jasmine was a captive audience for my poems. As she grew older, she was a willing critic. She always wanted me to publish. In fact, she sent one of my poems out to a contest. Excited when it was accepted for publication, she believed it proved she was right. Well, I disagreed until after her passing. Finally, my daughter's wish is fulfilled. And I feel the warmth of her love as she celebrates winning.
SILENCE
Genre: Poetry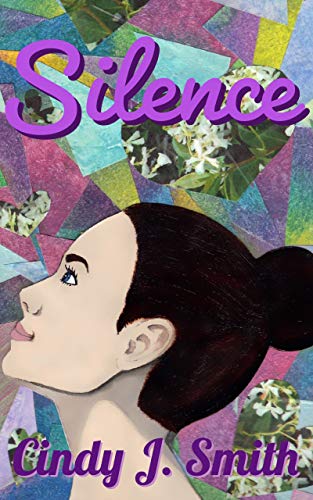 This is the final book in my little collection. Life is too short to get stuck in a rut. Luckily for me, the voices show me many different views of the same situation so that is never an issue. Despite their varied revelations, I am relieved they've finally begun to give me moments of peace. (Perhaps it is because I forced them to work everyday last year.) Whatever the reason, I do enjoy the quiet even though I miss them when they are gone. When they do return, I am still amazed that after all these years their rhymes are still a unique blending that reveal truths I never noticed.
QUIET! PLEASE?
Genre: Poetry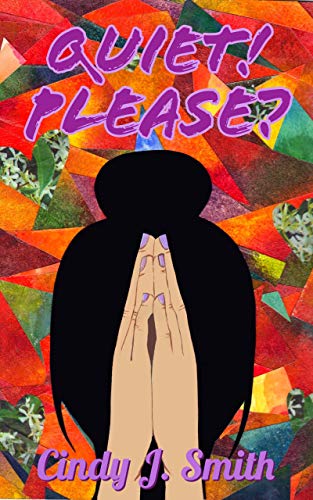 After being alluded to many years ago in Rhymes Through Time, I have completed Quiet, Please. This selection of poems is arranged in categories as are the first two books in my "Jasmine's Wish" series. My voices have been writing poems for my entire life. Their constant jabbering is taking its toll. Despite my begging and pleading for quiet, they keep talking. Come on over and see how they can write about anything at any time. The categories may be set, but the topics are as varied as grains of sand.
VOICES IN MY HEAD
Genre: Poetry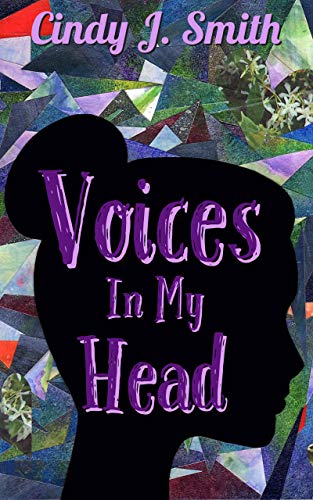 Ever want to get a second opinion on life? Well, Cindy has had voices giving her theirs all her life. With straight talk and sarcasm, they rhyme their views to her. In this first book, she offers you a glimpse of the path she has been traveling while seeking her way in this world.
THEY WON'T SHUT UP
Genre: Poetry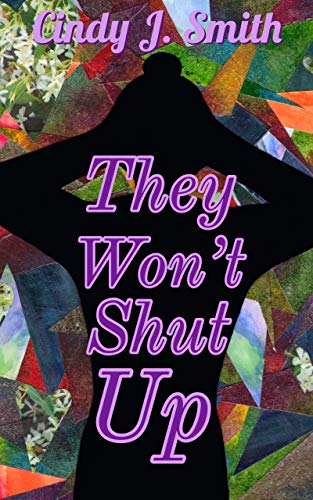 In this second book of poetry, Cindy's voices continue their relentless sharing of their opinions.
Touching on many of the emotions and life situations humans encounter, they offer their viewpoint in the hopes of finding the path to peace. At the end of the book, Cindy has shared a small section spotlighting the works of her angel daughter, to whom this book is lovingly dedicated for her Birthday.
RHYMES THROUGH TIME
Genre: Poetry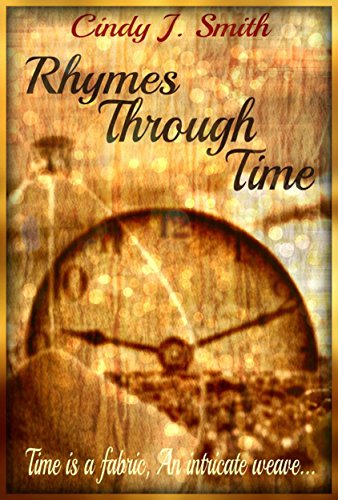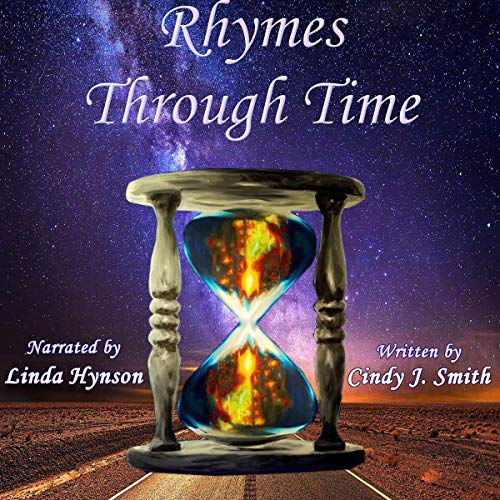 After 'Voices in My Head' and 'They Won't Shut Up' in this third poetry book by Cindy, you will not find sex, violence, blood and gore, and neither vampires, zombies or ghosts. What you will find are poems about fleeting and elusive moments captured in rhyme through the sands of time.
WORDS ON THE WIND
Genre: Poetry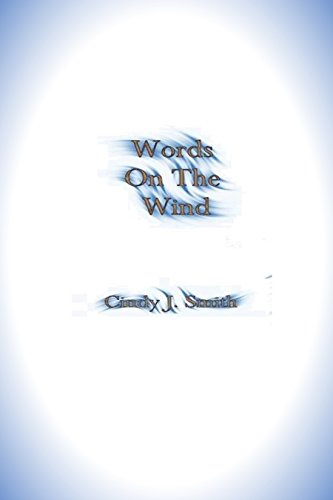 In this fourth book of poetry from Cindy, we are again taken on a life journey. This time we float along like an Autumn leaf on a breeze, pausing here and there before catching the wind and flying once more. Each stop is a unique view of life and the world before us. Come on in, and see if you can catch the words on the wind.
365
Genre: Poetry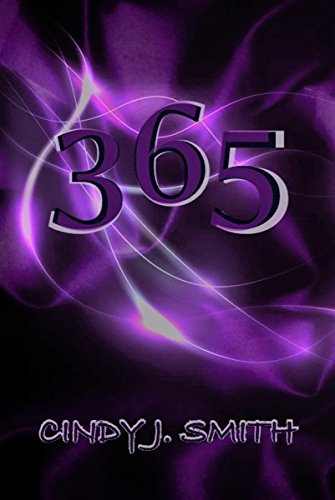 This collection was created from my 2017 New Years Resolution. Seeing and hearing various remarks about the new year being "a clean slate" and that "each day is a new page in life write something fresh" inspired me to vow to write a poem everyday. I do write almost everyday so I challenged myself to collect the very first poem, no matter the topic, as the day's offering. No theme was involved, everything was fair game. I wanted to be able to look back and see if perspectives really do change daily. I offer everyone a ride on this poetic rollercoaster, where life changed at the speed of a turned page.