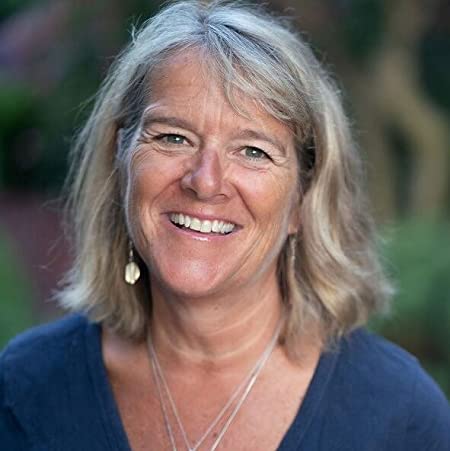 Julie is a pediatric nurse practitioner, an acupuncturist, a parenting specialist, and a mom. She is a traditional western medicine practitioner, turned alternative holistic practitioner. Her passion has always been helping kids. She spent many years working in pediatrics, first in pediatric intensive care, then in neonatal intensive care. Eventually her focus shifted, and she found her way into the realm of eastern medicine and holistic health. She has extensive training in western medicine as well as in Traditional Chinese Medicine. Julie finds that blending both traditional western medicine with traditional eastern medicine is ideal in her work to promote health. She finds there is great merit to both approaches. She believes that in parenting, following a more holistic path not only makes sense in working with kids, but it also makes parenting life a whole lot easier. Living according to the natural order of things simply works better and allows life to unfold in an easier, more natural way. Julie began her professional life working in Pediatric Intensive Care at Boston Children's Hospital. After three years there, she went back to school to receive her master's degree in Maternal Child Health and became licensed as a pediatric nurse practitioner. From there she spent the next 25 years in neonatal intensive care. Julie loved her tenure in intensive care helping critically ill children and newborns. After about 30 years of working in western medicine, Julie went on a medical mission trip to Brazil to work with children diagnosed with cancer. It was there that she learned that there was much more to health than the western forms of treatment of surgery and drugs. After returning from Brazil, she began her journey down the path of alternative and complementary health. She pursued another master's degree in Traditional Chinese Medicine which encompassed acupuncture, herbal medicine, and mind-body-spirit practices. Once she completed her three years of Chinese medical school, she finally said goodbye to her work in intensive care. She moved to St. John in the US Virgin Islands and opened her own acupuncture office. She remained there for three years, treating islanders and tourists with herbal medicine and acupuncture. Julie now resides in Massachusetts where she continues to practice acupuncture. She helps her patients take control of their health through utilizing alternative modes of health, beyond the world of surgery and medication. She has also returned her focus back to her passion of helping kids. She finds the best way to help kids live a life of emotional and physical health is to work with their parents. Four years ago, she started her parentcounseling business called "Mums on a Mission – Consciously Connecting With our Kids" where she offers parenting advice and help. Her mission is to help kids find the emotional, mental, and physical health they all deserve. And that starts with the parents. She has started a parenting podcast called "Julie Hatch – Mums on a Mission" which you can find on your favorite podcast platforms including Apple and Spotify. Most recently, Julie has published her first book, titled "A Parenting Revolution for Higher Evolution – Raising Resilient, Responsible, Compassionate Kids from the Inside Out" which reached #1 Bestseller on Amazon and #1 new release in 6 categories. And last, but certainly not least, Julie has three sons who are now grown, but still very much a part of her life.
A PARENTING REVOLUTION FOR HIGHER EVOLUTION
Genre: Health / Family / Parenting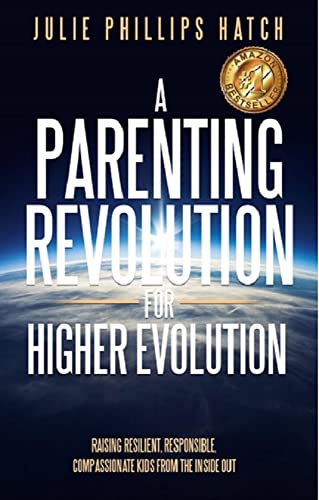 A Parenting Revolution for Higher Evolution is a provocative read for consciously awakening parents who are searching for different ways to raise their kids in today's world. The current direction of kids' health demands that something change in how we raise our kids, because right now something isn't working. Kids and adults alike are looking to their external world for answers to their problems. More money, a nicer car, more friends on Facebook, a better spouse or partner, a better body, drugs, alcohol – none of which will bring happiness for longer than a minute. Lasting answers and solutions come from within. A parenting revolution begs the case for parents to raise their children from the inside out. Focus on the inner spirit of the child and the outer child will naturally flourish. This book provides tools and techniques to discover what your individual and unique child needs from you to not only survive but to thrive in the world. A Parenting Revolution blends the wisdom of eastern medicine with contemporary western culture. It is a deep dive into holistically understanding and raising your child. Here in your hands is the catalyst we need for human evolution.