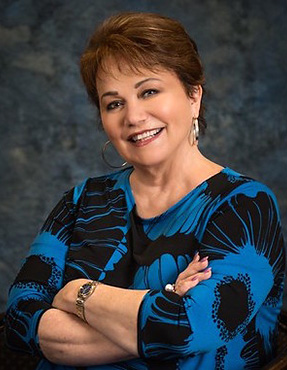 Kaylin McFarren has received more than 50 national literary awards, in addition to a prestigious Golden Heart Award nomination for FLAHERTY'S CROSSING – a book she and her oldest daughter, New York Times/USA Today best-selling author Kristina McMorris, co-wrote in 2008. Prior to embarking on her writing journey and developing the popular THREADS psychological thriller series, she poured her passion for creativity into her work as the director of a fine art gallery in the Pearl District in Portland, Oregon; she also served as a governor–appointed member of the Oregon Arts Commission.When she's not traveling or spoiling her two pups and three grandsons, she enjoys giving back to her community through participation and support of various charitable, medical and educational organizations in the Pacific Northwest. Her latest time-travel adventure, HIGH FLYING, asks challenging questions that will linger long after the final twists are revealed. Recently jumping to the supernatural thriller genre, Kaylin's clever SOUL SEEKER series leads readers into the pit of Hell, through the mechanisms of secret societies, and across the earth's crust, ever raising the stakes for her leading duo—a wicked demon and a saintly angel with secret earth-shattering agendas. With each story she writes, this author delivers unexpected twists and turns and keeps her readers on the edge of their seats, leaving them guessing and thoroughly entertained.
SEVERED THREADS
Volume 1
Genre: Psychological Thriller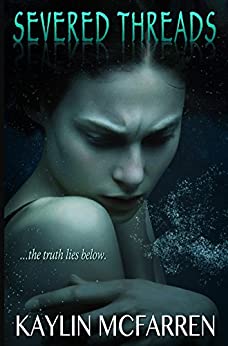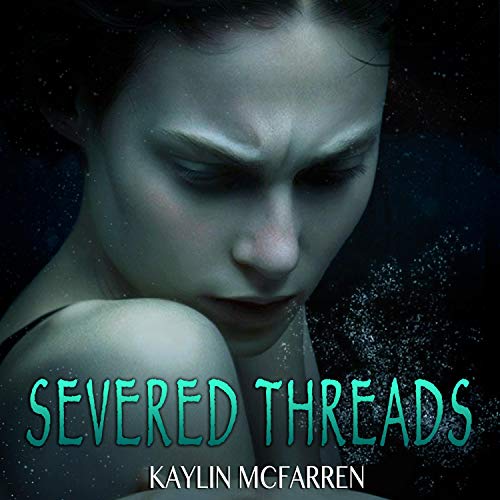 A hidden treasure under the sea reunites ex-lovers desperate to save the ones they value most in Kaylin McFarren's award-winning romantic suspense novel, Severed Threads.Believing herself responsible for her father's fatal diving accident, Rachel Lyons has withdrawn from the world and assumed a safe position at a foundation office. When called upon by a museum director to assist Trident Ventures with the recovery of a priceless relic from a sunken Chinese merchant ship, she has no intention of cooperating – especially after discovering her former love interest is involved. But Rachel soon realizes she has no choice when a drug-dealing gangster kidnaps her brother and demands two million dollars for his safe return. In order to rescue him and gain control over her life, she must not only overcome her greatest fears, but also steal the Heart of the Dragon out from under Chase Cohen – the same cursed relic that is holding the museum director's life in peril. With three lives now on the line, including her own, Rachel must relive the circumstances that lead to her father's death. Will she gain Chase's trust and recover the Mai Le treasure in time or will they both die trying?
BURIED THREADS
Volume 2
Genre: Psychological Thriller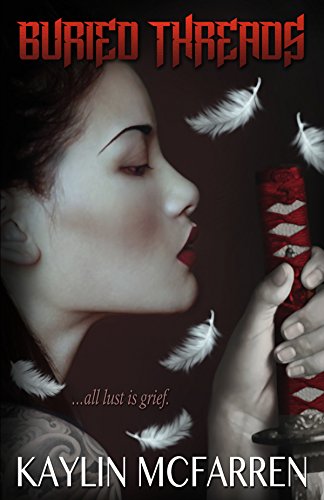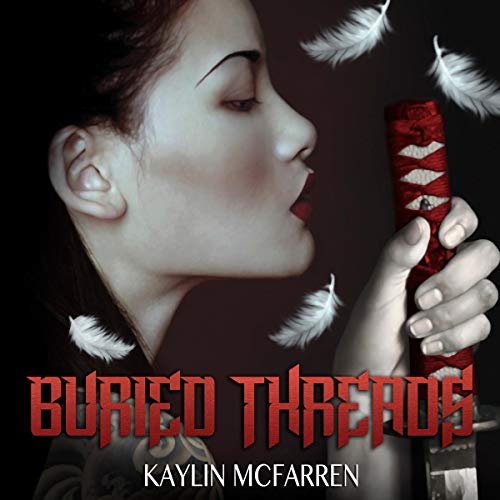 A disturbing prophecy sends a treasure hunting duo on an urgent race to rescue a country in Kaylin McFarren's heart pounding new novel, Buried Threads. Full of erotic suspense and wild adventures, this is one trip readers will never forget! Rachel Lyons and Chase Cohen work together as the successful owners of a treasure hunting company. But a seemingly simple assignment—to track down a priceless gem that is believed to be buried in a shipwreck deep within the Sea of Japan—takes a startling, and dangerous, turn. Faced with a monk's dark prophecy that a natural disaster will soon strike Japan, killing millions, Rachel and Chase must embark on the mission of a lifetime in order to uncover the three cursed samurai swords that can avert the catastrophe. Chaos ensues as their adventure takes them from shark infested waters and creepy caves to haunted hidden tombs and a confrontation with Yakuza gang members. Time is running out as the prophecy's day of reckoning draws near. Will Rachel and Chase succeed before disaster strikes?
BANISHED THREADS
Volume 3
Genre: Psychological Thriller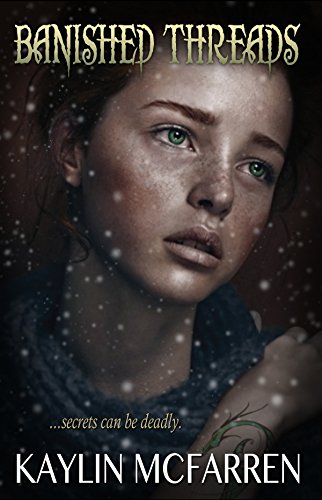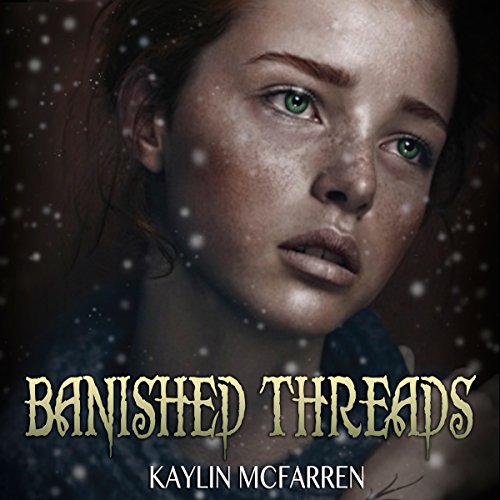 A valuable art collection disappears turning a treasure-hunting duo into crime-stopping sleuths committed to vindicating family members in Kaylin McFarren's action-packed suspense novel, Banished Threads. While vacationing at the stately Cumberforge Manor in Bellwood, England, Rachel Lyons and Chase Cohen attend an elegant dinner party hosted by her uncle, Paul Lyons, and his aristocratic wife, Sara. Before the evening ends, a priceless collection of Morris Graves's paintings are stolen from her uncle's popular gallery, throwing all suspicion onto his wife's missing granddaughter. Determined to clear Sloan Rafferty's name and, in the process, win Paul's favor, Chase scours the countryside looking for answers. In his absence, the police accuse Rachel's uncle of an unsolved murder and secrets surrounding her grandmother's death and the deaths of Sara's former husbands turn his wife into the most likely suspect. With the true villains hell-bent on destroying Paul Lyons and his family, solving both crimes while ensuring her uncle's freedom not only endangers Rachel's life but that of her unborn child. Will Chase save them before the kidnappers enact their revenge or will the ultimate price be paid, as predicted by a vagabond fortuneteller?
TWISTED THREADS
Volume 4
Genre: Psychological Thriller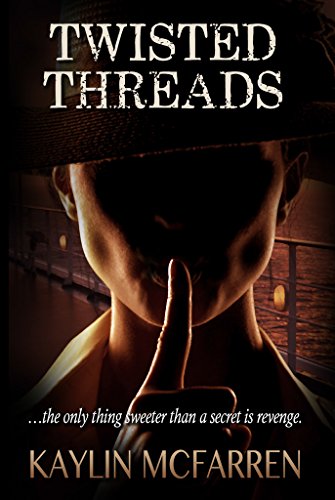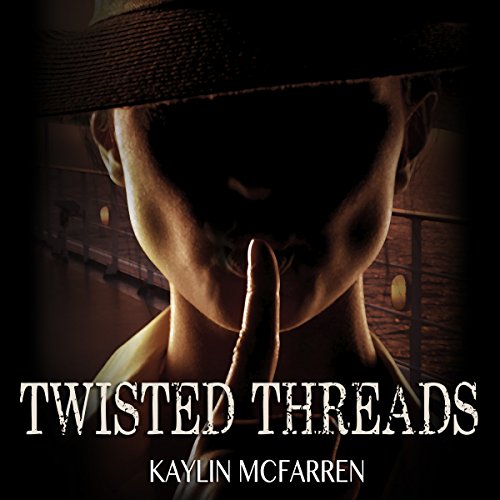 Akira Hamada is driven by past failure. Two years earlier, she had a chance to kill her greatest enemy–Kaito Mitsui. Instead, the Yakuza boss forced her to become an assassin in his employ. Now Akira carries out the bloody business of the notorious crime syndicate and hates herself more each day. When Mitsui hears that his sister's murderer will be on the cruise ship Starfish, he immediately tasks Akira with eliminating the man once and for all. This is what Akira has trained for, but a series of strange events on the ship tests her resolve and shows her a way to redemption. Devon Lyons, on the other hand, has nothing to do with assassins. He's merely accompanying his aunt and uncle, Sara and Paul Lyons, on a free cruise. Little does he know that the two are the true targets of the charming Japanese tourist he has just met! Akira knows that either Sara or Paul is the killer but doesn't know which one. She hopes seducing the handsome Devon will lead to better intel, but she is surprised to find herself trusting him. And soon, the pair finds themselves fighting for their lives on the high seas.
HIGH FLYING
Genre: Time Travel / Science Fiction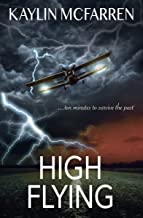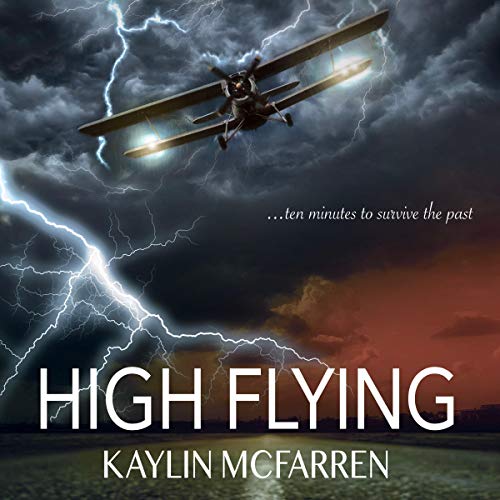 Skylar Haines has struggled with personal demons most of her life, going to dark extremes to subdue anxieties rooted in her tragic past. On a perpetual hunt for the next adrenaline hit, she discovers a passion for flying and becomes a hard-edged stunt pilot, verging on obsession. In the sky, following her most daring airshow, she encounters a mysterious storm and almost collides with another aircraft, sending her into a perilous dive. Guided by a mysterious voice, she manages a safe landing but finds herself transported to another time. Eight months before she was born. One week before her father was murdered. Though baffled by her circumstances, Skylar soon arrives at a single certainty: Before her lies a remarkable chance to change her family's destiny drastically for the better — or possibly even worse — depending on the choices she makes, before her window of opportunity closes.
SOUL SEEKER
Genre: Supernatural Thriller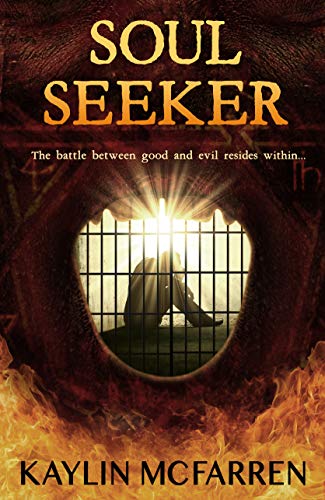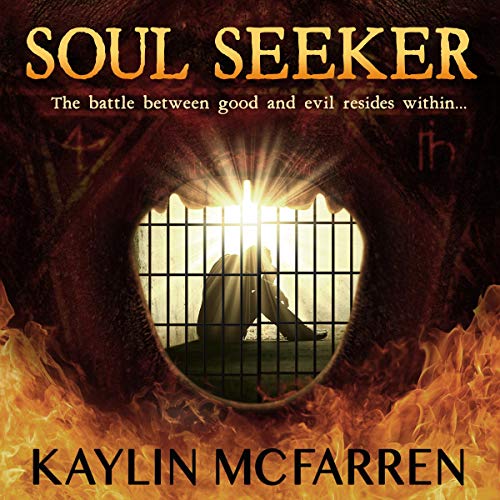 "…a new urban paranormal, romance adventure taking you to the world of celestial politics, supernatural demons, guardian angels, soul collectors and other dark, maligning creatures referred to as humans." Crighton Daemonium arrives in the peaceful town of Lochton, Illinois, searching for wicked souls to add to his count. Benjamin Poe, a devoted husband, father and firefighter, finds himself in a battle of wills against this evil, manipulating demon, while protecting his only son. Ultimately, Poe is tricked into committing murder, and Crighton is rewarded with the soul he was sent to retrieve. Following Poe's execution, Crighton continues his dark malevolent duties, until he's kidnapped by members of The Sovereign Sector. This group of scientists, notorious for experimenting on supernatural creatures, forces Crighton into a soulmate relationship with the very angel he was sent to capture for the King of Hell, Lucifer. With secrets revealed, darkness rules and loyalties shift. The demonic soul-seeker soon becomes the target of Lucifer's revenge, and his journey to redemption and freedom–or eternal enslavement–begins.