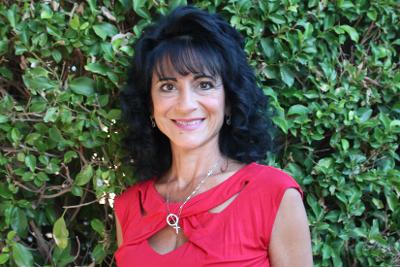 A native of Chicago, Illinois, Mary graduated from DePaul University, with a degree in Biological Sciences and Psychology. A natural love of science and a desire to help others led her to continue postgraduate education in Physical Therapy, completing the program at the University of Illinois at Chicago Medical. Dedicated to advancing health and fitness education, she completed certifications for Certified Strength and Conditioning Specialist and Certified Personal Trainer. Over the years, Mary witnessed an increase in chronic pain and many conditions that seemed poorly understood and managed; many were preventable. Because of personal health challenges, she searched for answers that were absent from the disease-focused medical model of care, which focuses predominately on symptom suppression and less on underlying root causes. An exploration into natural health and nutrition led her to complete a certification in Holistic Nutrition and Wellness Coaching at Southwest Institute of Healing Arts in Tempe, Arizona. Mary has shifted her clinical practice toward an integration of nutrition, lifestyle, and the critical mind- body connection for healing and disease prevention. She incorporates the principles of Functional Medicine and has completed "Applying Functional Medicine, in Clinical Practice" (AFMCP) and "Advanced Practice Modules in Gastro-Intestinal Disorders" through the Institute for Functional Medicine at the Cleveland Clinic. She is a writer and speaker, teaching classes on Managing Pain, Prevention of Osteoporosis, Nutrition, Muscle Health and Fitness. She is the owner of Integrated Physical Therapy and Wellness in Peoria, Arizona. Mary enjoys lifelong learning, hiking, swimming, traveling, and spending time with her husband and family.
STAYING HEALTHY LIVING LONGER
7 Powerful Principals for a Healthier You
Genre: Health / How To
What if what you've been told about aging is wrong? What if I told you pain, and sickness are not a normal consequence of aging? Do you believe you possess the power to restore health and youthful energy regardless of your age? Few of us consider how important our health is until we are confronted with declining health, chronic pain, or a life-altering diagnosis. While many people are living longer, we are not enjoying longer health spans and our quality of life is declining. The good news is that anyone who wishes to recover their health or remain healthy can actively take part in the process using the information in this book. You are in control of your health destiny and can create a long, healthy life. Like compounding interest in our bank accounts, we can think of every choice we make as cumulatively and systematically building the scaffolding of our health. Rates of chronic disease continue to escalate because of a medical system focused on symptom suppression rather than root causes and prevention of disease. By the time symptoms of disease become obvious, alterations in the body's biology have been in the making for many years. Many of these changes are preventable. If you are approaching retirement age and finally have the time, you want to participate in activities that are enjoyable and enriching. Such things as traveling, hiking, golfing, gardening, and chasing your grandkids. In reality, your body may have other plans! Instead, we may find ourselves slowing down due to fatigue, weakness, poor mobility, sickness, or pain. This book challenges you to consider that there is a better way. The author reveals how silent inflammation is the underlying culprit to early degeneration, chronic disease, pain, and premature aging. It is at the root of heart disease, Alzheimer's disease, autoimmune disease, arthritis and more. What is causing this rise in systemic inflammation? How does stress, diet, inactivity, emotional and physical trauma, and an unhealthy gut 'turn on' the inflammatory signals and influence how we age? This book fully explores these factors, the mind-body connection, and the importance of re-connecting to the spirit to realize complete healing. It provides the understanding and indispensable tools needed for success, for anyone wholeheartedly committed to a healthier life. You can positively affect your health span, life span, and the aging process with these simple strategies starting today!