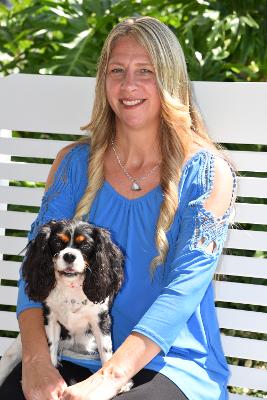 Becka L Jones has always been a writer at heart. When she was a child, her dream was to be a published author. It took decades to finally reach her goal, but in 2018 after publishing her first paperback book "Meant to Be," which is a memoir about Becka's life, she could not put down her pen. Becka has been writing stories ever since. Becka's hope is that readers will be lost in the stories as if the reader is inside the pages of the book. Born in Minnesota, Becka moved to Hawaii after high school. She lived there twenty years and loves to write books about the many adventures and love for the Hawaiian Islands. Becka plans to write many more books. She is happily married and has two amazing dogs.
GRANDMA'S FISH FRANKIE
Genre: Humor/Children's (Based on a true story)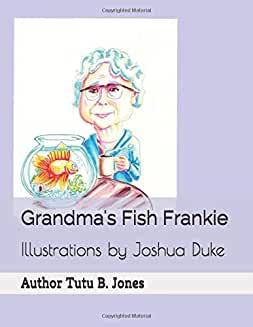 Grandma had a fish named Frankie. This fish swam around in his little bowl every day and grandma loved to watch him swim in his bowl. One day she came to the kitchen and looked in his bowl and Frankie was gone. Find out what happened to the fish and what grandma did to find him.
ABC's OF PET SITTING
Genre: Non-Fiction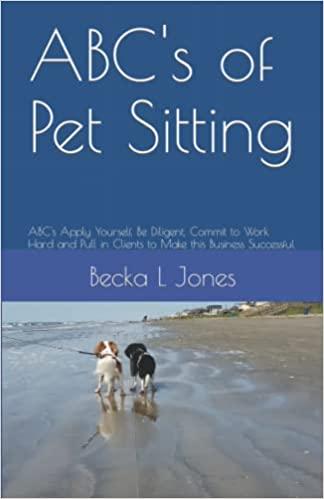 A how to book on starting a Pet Sitting business and making money doing something fun. It is a short read but packed with many ideas on how to start your own business today with no start up cost!
I share many of my own personal experiences about how I got started and built up my business to full time work! I had this successful pet sitting business in Hawaii for many years and wanted to share the things I have learned. My hope is this will help you especially in a time where people are losing their jobs and need to think about starting their own business. You can read this in one sitting, and I have the price very low so that this will bless many people who need to start their own business today!
A SUMMER LOVE
Genre: Teen Romance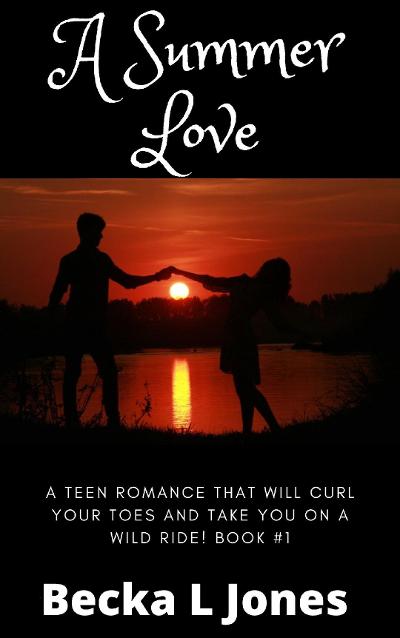 Claire and her parents are visiting a friend in Arizona. Her parents need family time while they sort out some issues. Claire makes friends over the summer and meets a boy named Noah who shows her around. Claire and Noah have fun doing many adventures together and they fall in love. Her parents disapprove and they fly Claire back home to Kauai where she can surf and be with her friends. How far will Noah and Claire go for true love? Find out what happens.
HAVING COMPASSION
Genre: Travel Humor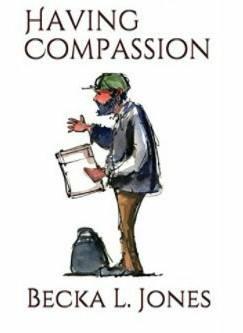 Traveling solo to Europe, one woman's interaction with a random stranger left an imprint on her life forever.
MEANT TO BE
Genre: Memoir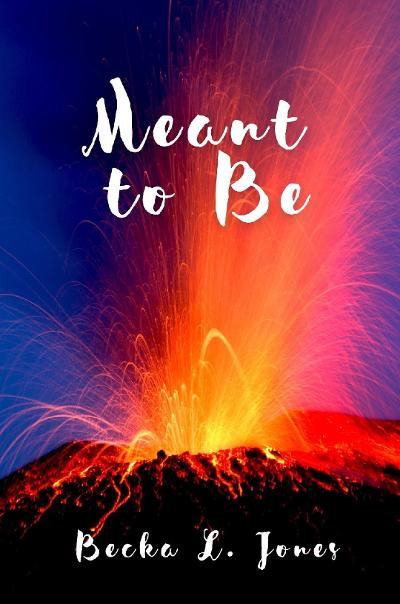 My life has been one big adventure. I didn't realize how much I had seen and how many things I had done until I wrote this book. Right after high school, I moved from cold Minnesota to sunny, warm Oahu, Hawaii and fell in love with paradise. I had many adventures, whether I was on an active volcano watching the lava flow just below my feet, swimming with the dolphins in the ocean, going on solo trips, hiking up gigantic mountains and waterfalls, or swimming at my favorite beaches. I enjoyed Hawaii and all it had to offer. It truly was paradise.
It may sound like a dream come true, but it wasn't always easy. I grew up in a single-parent home. During my childhood, my mom and I didn't seem to get along. My dad was not in my life, so I struggled with pain, insecurity, and feelings of rejection and abandonment. I had been sexually abused which messed me up, and then I met Jesus! I wouldn't say it was all happy times after I met Him, but Jesus saved me in so many ways!
I moved to Hawaii to run from my past, thinking that my future on an island in the south pacific would be perfect. I drifted from God and fell into a life of partying, depression, and self-pity. In this place, I met many people that tore me down in abusive ways, and eventually when I felt I was in a deep well of sorrow from pain and agony, I cried out to God who saved me! When God saved me, He brought loving and encouraging people into my life to help me along the way. By the grace of God, I was saved and even though everything wasn't perfect in my life, I had this intimate relationship with my Father God. I was on an amazing journey with Him, and He mattered the most in my life! God used me to touch many people's lives, and it blessed me much more than it blessed the people I met on this journey called life.
God called me to write my story which was a hard one to write, but I felt it needed to be told. I have gone through a great deal of healing by writing about what happened to me. God protected me throughout so many incidents that could have gone terribly wrong, but He saved me so that I would tell my story. I praise God I am still alive! I have a testimony to share, and I know some of you can relate to what I have gone through in life. If you are in that place where you see no way out, hang in there and call out to God. He can save you!
I wouldn't change my past for anything because I wouldn't be the woman I am today if I hadn't gone through the trials with pain and suffering. God has brought me to a better place, and it is in Him that I lean on now! I love the woman God has molded me to be, and I wouldn't be who I am today if it weren't for what I went through in my life!
Thank you for picking up my book. I hope it encourages and blesses you. This is my first book publication, and I plan on writing more books. Please watch for more to come. The names of people and pets have been changed in this book to protect their identity. I thank God for the people who have impacted my life in a positive way, because I would not be where I am today without them!
I also want to add that my story is not written in chronological order. When I was putting my book together, it just fit perfectly because God was in the middle of it all. Praising God for all He has done and all He is doing for me.
My life verse: "For I know the plans I have for you," said the Lord, "plans to prosper you and not to harm you, plans for a hope and a future." Jeremiah 29:11