ABOUT THE AUTHOR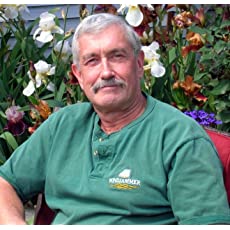 A native of eastern New Mexico, Mike Murphey spent nearly thirty years as an award-winning newspaper journalist in the Southwest and Pacific Northwest. Following his retirement from news journalism, he and his wife Nancy entered in a seventeen-year partnership with the late Dave Henderson, all-star centerfielder for the Oakland Athletics, Boston Red Sox and Seattle Mariners. Our company, Dave Henderson Baseball, produced the Oakland A's and Seattle Mariners Fantasy Camps for twenty years. The Murpheys have also partnered with the Roy Hobbs adult baseball organization in Fort Myers, Florida. Mike's love of fiction, cats, baseball and sailing affords him to split his time between Spokane, Washington, and Phoenix, Arizona, where he enjoys life as a writer and old-man baseball player.
WE NEVER KNEW JUST WHAT IT WAS…
Genre: Biographies / American Folk Musicians
Of all the groups to emerge during the folk era of the 1960's, The Chad Mitchell Trio was unequivocally the best. Their complex harmonies, sense of comedic timing and stage presence were unique to the folk movement. They didn't enjoy the commercial success of some other groups because their material made political and social statements that radio and television refused to air. They were wildly popular, though, on college campuses through America during this turbulent time and fostered political and social awareness among thousands of young men and women as they faced the tumultuous era ahead. As Mike, Chad and Joe Frazier raced along a frantic treadmill of rehearsal, recording sessions, nightclub performances and concerts, Mike and Chad began to realize the demand for musical excellence was they only thing they had in common. Their personalities were and remain polar opposites.
When Chad left The Trio in 1965, to be replaced by John Denver, neither Mike nor Chad mourned the parting. Two years later, Joe's demons caught up to him, forcing his dismissal.When folk reunions became popular in the 80's, fans and folk historians agreed that The Chad Mitchell Trio was the one group that would never take the stage again. Their schism was just too great.They hadn't spoken in twenty years.Then came a call.I will if he will.Their mentor and music director Milt Okun worried the were making a mistake. They couldn't possibly be as good as their fans remembered.They were.They kept their day jobs, and their distance. But once again, they had the music.As their friend Tom Paxton noted, "Sometimes the only thing people have in common is musical talent. But if they have that one thing, they'd be fools not to use it.
THE CONMAN: A BASEBALL ODYSSEY
Genre: Sports Fiction/Based on a True Story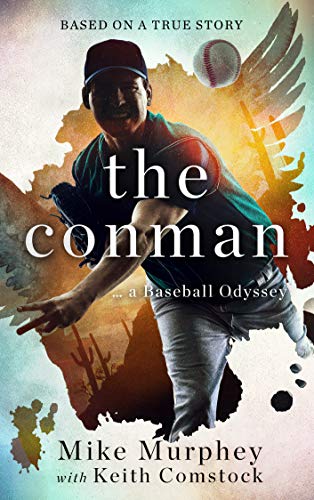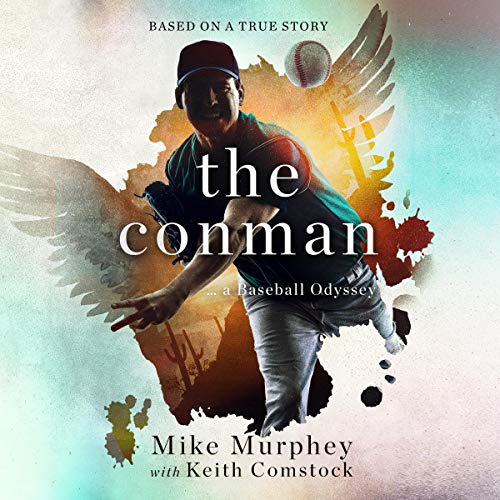 Conor Nash has lived his life with a single purpose—to pitch in the Major Leagues. He's been released from professional baseball contracts ten times over a sixteen-year career, but he's overcome every obstacle to finally reach The Show when he's a decade too old. As he faces the specter of injury-forced retirement, he becomes a man neither he nor his wife recognizes. During his career, Conor avoided the trap of alcohol and drugs because his drug was baseball. And what can an addict do when he realizes he will never get that high again? Conor climbs treacherous Camelback Mountain, drinks a bottle of Champagne, recalls people and events, and seeks an answer. Who is Conor Nash if he can't pitch? The Conman is based on the Life of Keith Comstock. Keith pitched professionally for sixteen years, including Major League time with The Seattle Mariners, the San Diego Padres, the San Francisco Giants and the Minnesota Twins. Following his retirement in 1992, Keith has held minor league coaching and managing positions with several organizations. For the past decade he has served as the rehabilitation instructor for the Texas Rangers.
SECTION ROADS
Genre: Murder Mystery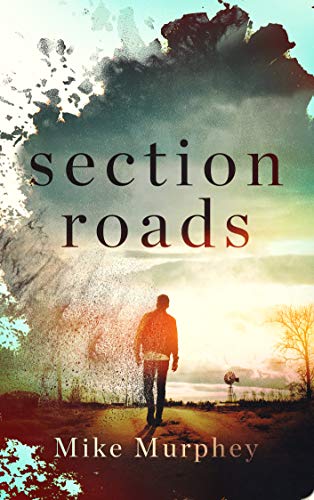 When attorney Cullen Molloy attends his fortieth high school reunion, he doesn't expect to be defending childhood friends against charges of murder… In a small town on the high plains of Eastern New Mexico, life and culture are shaped by the farm roads defining the 640-acre sections of land homesteaders claimed at the turn of the Twentieth Century. Cullen and Shelby Blaine explore first love along these section roads during the 1960's, forging a life-long emotional bond. As junior high school band nerds, Cullen and Shelby fall under the protection of football player and loner, Buddy Boyd. During their sophomore year of high school, Buddy is charged with killing a classmate and is confined to a youth correctional facility. When he returns to town facing the prospect of imprisonment as an adult, Cullen becomes Buddy's protector. The unsolved case haunts the three friends into adulthood, and it isn't until their fortieth reunion, that they're forced to revisit that horrible night. When a new killing takes place, Cullen, Shelby and Buddy find themselves reliving the nightmare. Murder is an easy thing to hide along old country section roads.
TAKING TIME: …A TALE OF PHYSICS, LUST AND GREED
Genre: Science Fiction/Humor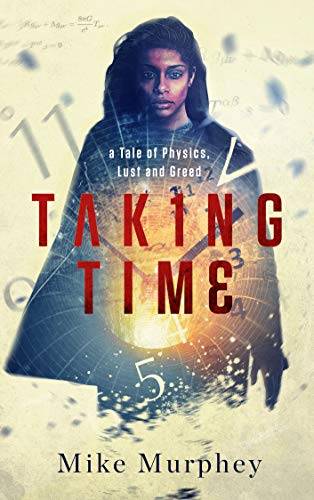 The year is 2044. Housed in a secret complex beneath the eastern Arizona desert, a consortium of governments and corporations have undertaken a program on the scale of the Manhattan Project to bludgeon the laws of physics into submission and make time travel a reality. Fraught with insecurities, Marshall Grissom has spent his whole life trying not to call attention to himself, so he can't imagine he would be remotely suited for the role of time travel pioneer. He's even less enthusiastic about this corporate time-travel adventure when he learns that nudity is a job requirement. The task would better match the talents of candidates like the smart and beautiful Sheila Schuler, or the bristle-tough and rattlesnake-mean Marta Hamilton. As the project evolves into a clash between science and corporate greed, conflicts escalate. Those contributing the funding are mostly interested in manipulating time travel for profit, and will stop at nothing, including murder, to achieve their goals.
WASTING TIME: …A TALE OF PHYSICS, LUST AND GREED BOOK 2
Genre: Science Fiction/Humor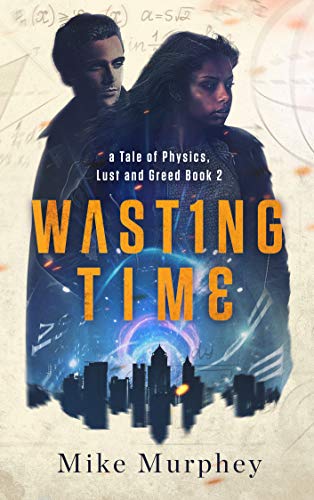 When time travelers fail test after test to significantly alter the past, financial backers abandon the Global Research Consortium leaving veteran traveler Marta Hamilton to administer a vastly scaled-down project. She must protect the past from a greedy future, fend off political meddling, and foil a murder plot originating in a parallel universe. Marta presides over a conspiracy to hide the truth of her best friend's death while coping with a confusing romantic entanglement involving fellow time traveler Marshall Grissom. Marta, who has always distanced herself from emotional commitment as a professional necessity, lapses by allowing herself the luxury of friendship with Sheila Schuler and a night of wild sex with Marshall. Now, Sheila is likley dead, and—according to a genius physicists' theory—Marshall soon will be. As she assumes her role as administrator of the time travel program, Marta must choose between the risk of loving someone, or the lonely safety of emotional solitude (no cats were harmed in the telling of this story).
KILLING TIME: …A TALE OF PHYSICS, LUST AND GREED BOOK 3
Genre: Science Fiction/Humor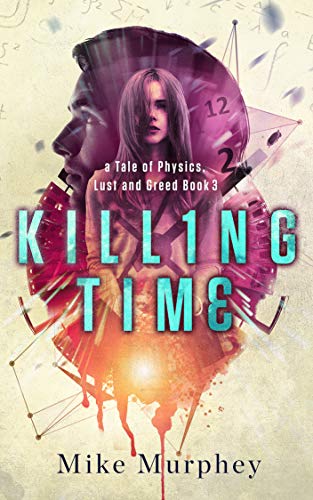 At every crossroads he has encountered in life, Sean Brody has made the safe choice. In the year 2046, at the age of ninety-three, Sean is given one final opportunity to deal with his greatest regret. Sean is the only man Marshall Grissom and Marta Hamilton can find who might be able to save Sheila Schuler, their friend and fellow traveler lost in the distant reaches of time. If Sean accepts the task of traveling to his childhood in a parallel universe—with no guarantee that any aspect of the past can be changed—Sean must also accept his death in the only world he knows.