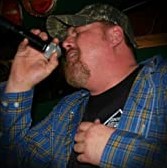 Ted started as a Paranormal Investigator right out of high school, 1985. He is now the Program Director for the WLFE-DB Radio Network, Radio Host of two radio/video shows and an Author. He is very passionate about the unknown and loves to lecture on the subject. Over 30 years of dedication and investing himself into this field has driven him to start writing to capture his techniques to prove or disprove the existence and what he learns at each claim.

He is a skeptical investigator that believes experiments with an open mind, not limited to today's gadgets but also old school techniques may someday lead the field in the right direction. Lectures and interviews on podcasts, radio and events allows him to express his simple but no nonsense theories about the paranormal. Ted has also been seen on
the Television Series " Paranormal Survivor " on Destination America
TV and The Travel Channels " Ghost Nation, Season one, Episode 10, late 2019. Coast to Coast with George Noory has also gotten his opportunity to interview Ted in 2019.

Paratalkradio.com is his podcast heard every Monday at 8:00pm EDT, Ontario, New York. Teds also Show that he absolutely has fallen in love with is " Talk with Teddy " on the same network. (All found on Facebook & YouTube) He is an active lecturer in the New York Library Lecture Circuit from September to November every year.

You can also find Ted at events such as Gettysburg Battlefield Bash in Gettysburg,PA and the Rochester Winter-Parafest in New York and more. He enjoys vending at local and regional paracons, comic-cons and more.

Along with Ted's long list of accolades there is also a well travel path that lead him to something normally not brought to light these day. Ted was the front-man and lead vocalist for a band for almost 20 years, The Double Cross Band, Rochester, NY toured the local regions and east-coast down to Bonifay FL. Ted has also recorded a music album ( Country /Alternative ) and recorded a single with a video in Nashville,TN in the 1990s. Teds influence in the Country Music scene in the Rochester, New York area is nothing short of appreciation and fond memories. He organized a Country Music Tour for 7 years that supported and highlighted New & Familiar local talent on the road. 7 Years of reaching areas and cities such as Buffalo, Rochester, Syracuse to the Southern-tier, club to club with multiple New Artists and those that have paved the road for many generations of artists to come – "The experienced". Some "up and coming" artists that took a chance on Ted and his tour have crossed into claiming their own foot hold in Nashville, TN and one day will be great big stars.
FLASHLIGHT, RECORDER & COMFORTABLE SHOES
A simple guide to Paranormal Investigation
Genre: Paranormal/How To/Non-Fiction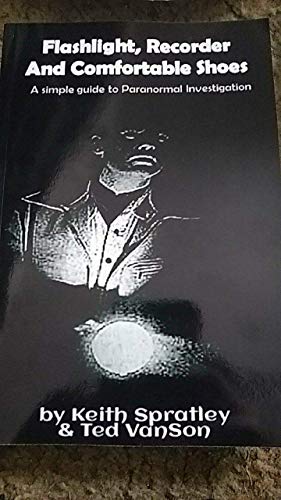 A guide for the novice investigator of the Paranormal. This is 142 pages of very simple step by step book of instructions, Right down to creating a client's report and old school techniques for those a little short on funds. Did you know you could use stuff you already have in your home? This is a MUST read.
THINK OUTSIDE THE PARANORMAL BOX
Ideas are opening up!
Genre: Paranormal/How To/Non-Fiction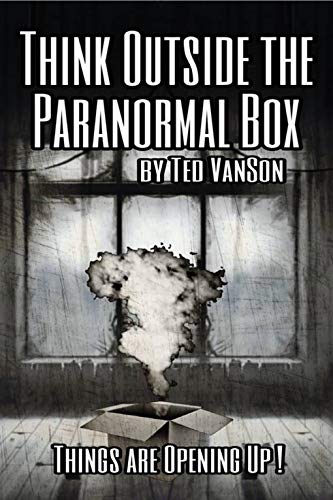 Paranormal Research is always moving forward to find NEW ways to get to a piece of the puzzle, to find a lead to solving the Mystery of life after death. This book will open the possibilities of lost techniques and some new ones. Why spend hundreds of dollars on Paranormal or Ghost Hunting equipment when your kitchen drawers and closets may hold some very unique and simple tools. Some of these ideas take the human element out of the experiment. With advancements in our research slowing, this book briefly brings back the thought of using some simple " Old School " ideas to continue forward while opening our imaginations to the past ideas & techniques that could have been used to capture a glimpse of evidence.