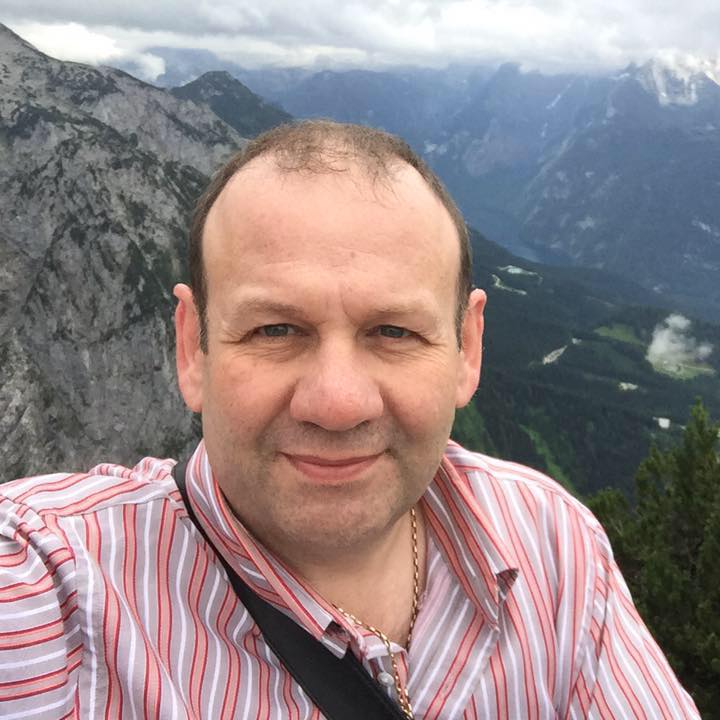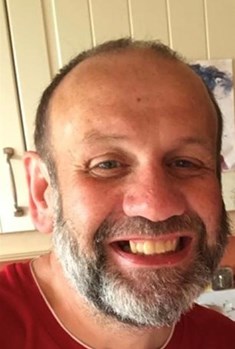 Shocked & saddened by Steve's sudden passing on July 7,2020. Steve never missed a beat. He was always positive, funny & was a great friend over the last several years. We will miss you Steve. This world has lost one of the good guys. Rest now in peace Steve.
IN STEVE'S MEMORY….
My brilliant step-dad and my Mam's incredible partner, Ste, sadly passed away peacefully but suddenly on 7th July 2020. Due to Covid-19, we are unable to give him the send off he deserves. This means many of his friends who live far away will not be able to come and pay their respects. In light of this, Mam and I have set-up this page for anyone who would have wished to donate to a collection at the service, send flowers to the Crematorium or simply be there to say goodbye to instead donate to this fantastic cause in memory of Ste.  Success4All want a future where a child's ambitions are never limited by their circumstances. They work to motivate, guide and empower children and young people living in the most deprived areas, to re-think their potential. By working long term within a community, they positively invest in the talents and ambitions of the children and young people living there. Please take a moment to visit their website to see the impact your donation will have. 

Steve was from Liverpool and worked in IT. Currently over 120 audiobooks online, voices in a successful video game, a co-authored short story (eBook and audio) and a few YouTube appearances.
Check out this short available on Kindle by W.S. Mulrooney. Click on the cover to go to Amazon: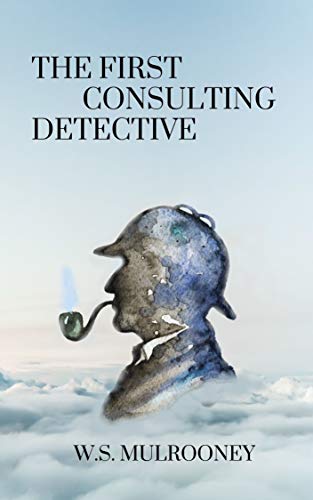 The world's first consulting detective sometimes needs a helping hand. We join Holmes and Watson in three short cases.
The Silence of Sherlock Holmes, has both Holmes and Watson battle murder in a library, but when Holmes becomes a critical patient, can Watson rise to save the day? He Who Would Be Holmes, reveals the capers of their northern counterparts. The impersonators have flair and panache, but not the ability to solve cases quite as well as those who occupy of 221b Baker Street. Holmes is ex circus and Watson may have only seen one doctor in his life. When an American woman turns up promising retirement money, the pair can't resist. The Mystery of 221b Bacon Street, the real Holmes and Watson track a blackmailer to a property with a name similar to their own…
CLICK ON AUDIOBOOK COVERS FOR PURCHASE LINK
THE PIGEON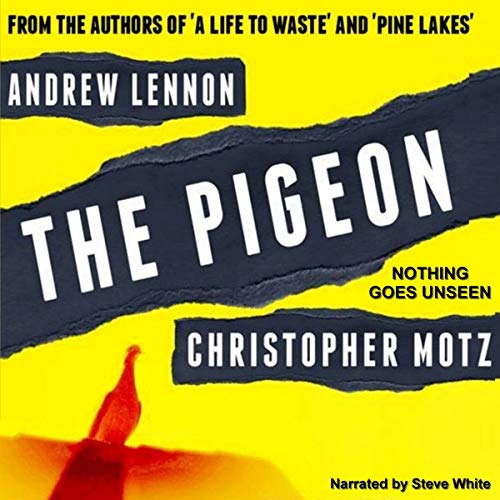 Clarke has had a rough week. His girlfriend told him it was over, his drug dealer is trying to kill him, and he's being followed by that nasty bird everywhere he goes. Now he's hell bent on settling the score and teaching every last one of them that he's not a man to be taken lightly… especially the beady-eyed pigeon that has taken more from him than his pride. Lennon & Motz bring you an exciting, horrific, fast-paced story, packed with violence, gore, mutilation… and angry birds! No one is safe and nothing goes unseen beneath the watchful eye of The Pigeon.
TECHNOSPHERE:
A Short Story Collection (Spitwrite Book 3)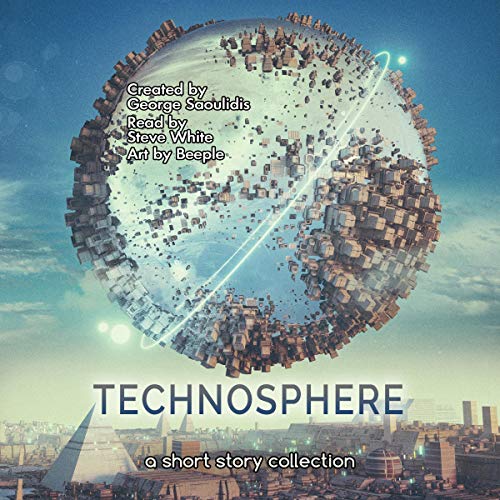 A collection of #spitwrite stories.
ODE TO DEATH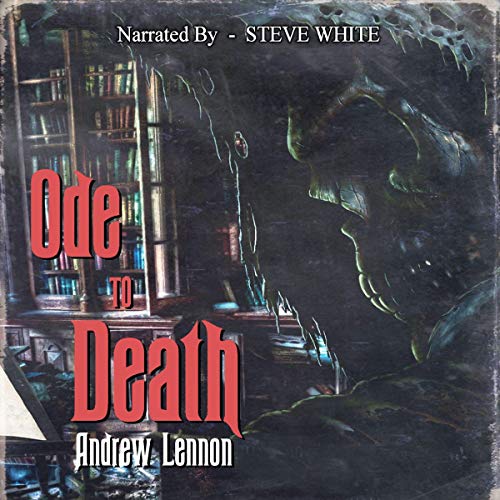 "Ode to Death is a celebration of good, old fashioned storytelling and creeping dread. I couldn't stop turning the pages and you won't be able to either. I had a great time with this collection." (Richard Chizmar)
From author Andrew Lennon comes a new collection of 18 titles, including short stories, drabbles, and poetry. This versatile collection will have you fearing those noises coming from the attic, questioning whether you should enter that haunted house at the fairground, thinking twice before you stay in a motel on a desert-stricken highway. It will touch you emotionally when you witness a person's struggles, their discovery of new friends, how they can triumph and live to see another day, raising their heads to create their own Ode to Death.
©2019 Andrew Lennon (P)2019 Andrew Lennon
THE SECRET LIFE OF MY IMAGINARY FRIEND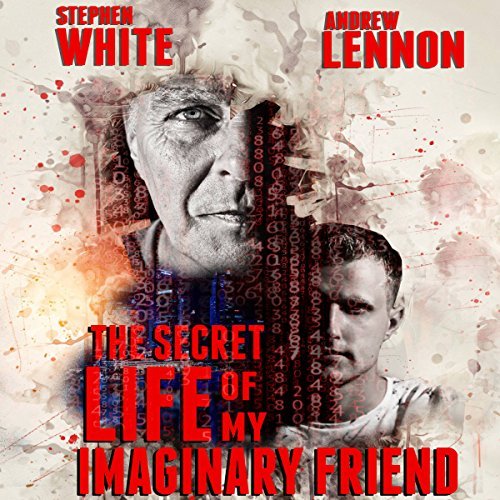 Officer Norman was only a teenager when his quiet neighbourhood fell victim to a brutal serial killer's bloody games. Too young to help, but not too young to feel helpless. Now, 25 years later, as he patrols his beat, he can't help but wonder about the killer. A killer who is still out there, somewhere. Haunting memories of a case never to be solved…or is it?
White and Lennon bring you this short horror story that is packed with brutal murders in every second breath.
BORN TO BE SERIES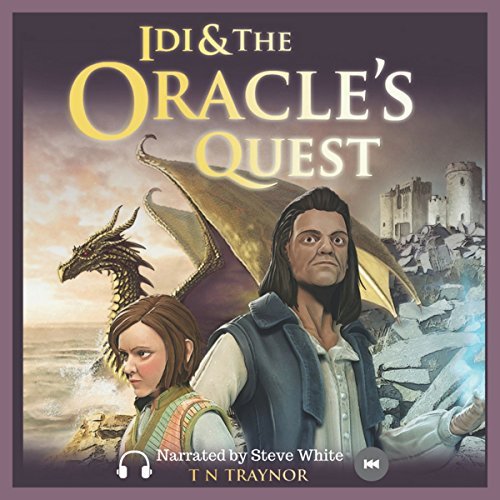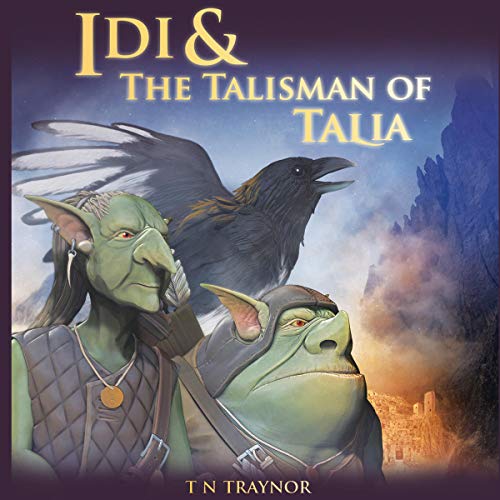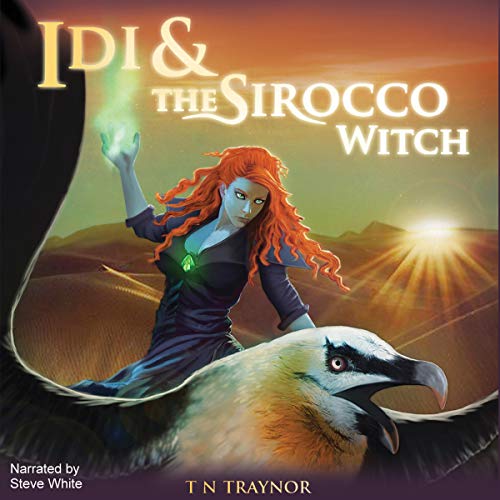 BOOK 1 – Idi & Oracle's Quest
Idi, called to protect the future king of Talia, needs the guidance of Marcus, a sagacious magician, to defeat the sinister Norvora. Yet, his greatest challenge will be overcoming his entrenched belief that he's stupid.
Held prisoners within a magical orb, the Sister Witches wait to be released. When the prophesied one is crowned King, he will have the power to set them free. At all costs, he must be found and turned away from the evil that is seeping into the world of Talia.
Idi's life so far has been full of sorrow. He longs to leave the village and to go in search of adventure. When Marcus the magician turns up and asks Idi to join him on a quest, Idi doesn't hesitate. They set off together across the lands of Talia in search of the mother who bring the new King into their world. They must find her before Norvora and his minions do, the Oracle is relying on them to keep the new King safe.
But the world of Talia is changing, the demons becoming bolder, and time is running out. The Witches must decide which side to fight on, and Idi must learn to be the greatest magician Talia has ever seen if he is to save them all.
Book 2 – Idi & the Talisman of Talia
​​Idi is about to discover his real name and Marcus continues to educate him, both in magic and self-confidence. All our loved characters are back, including the three witch clans, the Oracles, Absalom and Cassandra. Introduced for the first time is the adorable Goblin Fart Platoon, with Celestine and Bert leading them on their mission.
Book 3 – Idi & The Sirocco Witch
All the characters return for the final part of Idi's story. Grown into a powerful magician, Idi must prepare for the war that is coming. Katrina has grown into a beautiful young lady, despite her manly attire and her affections for Absalom are worn on her sleeve. She must, however, vie for his attention against the stunning Loreiei who is set on marrying the future king of Talia. The ogre Crannog-Fergal adopts the Fart Platoon goblins and sets about building a gateway to other worlds. The Brothers decide it time to teach more people about magic, and Marcus the magician, continues to educate them all in the ways of the Elements.
CYBERPUNK FAIRY TALES – Volume 1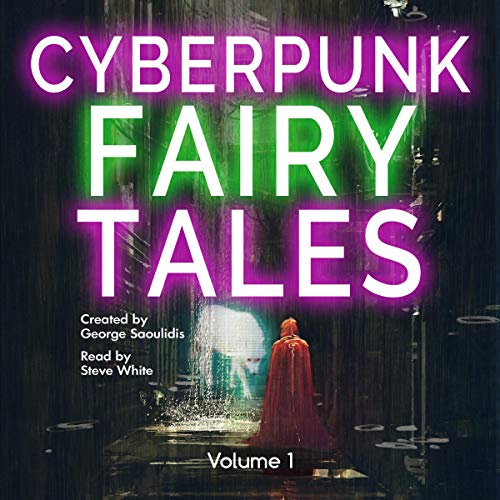 Listen to the Cyberpunk Fairy Tales, a unique twist on the classic stories you grew up with. Sometimes dark and disturbing like the Grimm stories, other times new and relevant to the modern age.
This is Volume 1, containing: "The Impossible Quest of Hailing a Taxi on Christmas Eve" – A modern retelling of A Christmas Carol by Charles Dickens. "Nanodaemons: The Fir Smart-Tree" – A modern retelling of "The Fir Tree", by Hans Christian Andersen. "Ariadne's String" – A short story based on the myth of the Labyrinth. "Berenice's Hair" – A cyberpunk short story, the myth of Coma Berenices retold. "The Little Match Girl" – A cyberpunk retelling of "The Little Match Girl", by Hans Christian Andersen
THE CASEBOOK OF INSPECTOR ARMSTRONG SERIES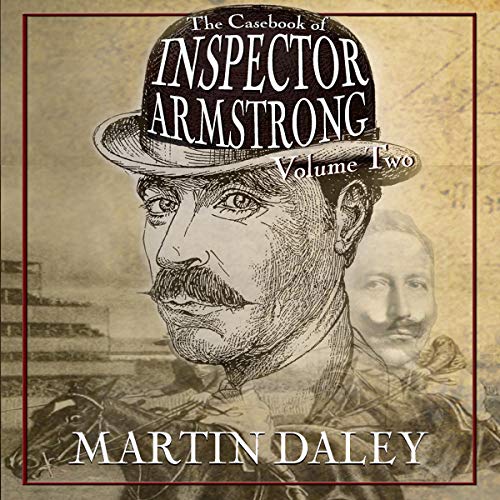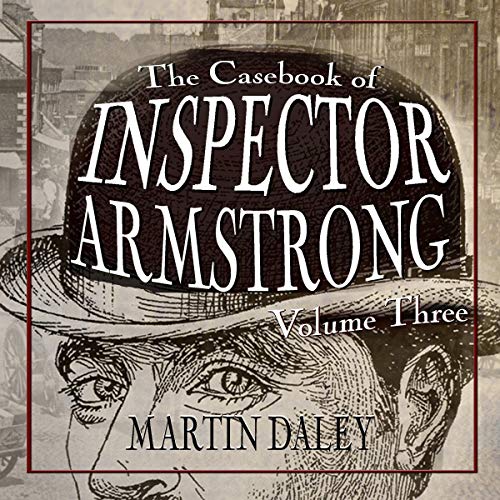 VOL. 1 -Cornelius Armstrong is a detective inspector in Edwardian Carlisle. In the first of these two adventures, Armstrong investigates the brutal murder of a young Italian immigrant on the corner of West Walls and Dean Tait's Lane in November 1903. In doing so, Cornelius uncovers a far wider web of underworld crime. In the second case, the reciting of ghost stories in front of a blazing fire at an innocent Christmas party inadvertently leads the detective into a trail of betrayal and deceit that dates back some 600 years to the death of King Edward I on Burgh Marsh.
VOL. 2 – 'The Bells and Plate Fix' is set against Cumberland's biggest horse races, the Carlisle Racing Bells and the Cumberland Plate. When a bookie's clerk is found face down in the River Eden, Inspector Armstrong believes there is more to his death than meets the eye. In 'The Kaiser's Assassin', Armstrong's holiday in the Lake District is disrupted when he is invited to meet Kaiser Wilhelm, who is visiting his friend, the 5th Earl of Lonsdale at Lowther Castle. A potent mix of characters leaves Armstrong feeling uncomfortable and as things threaten to spiral out of control over the following days, he faces a race against time to prevent a murder that will have repercussions across Europe.
VOL. 3 – An unknown American tourist, who will one day achieve greatness, visits Carlisle to research his family history. His arrival coincides with Inspector Armstrong's investigating of a macabre series of grave-robbing incidents in the city. The detective's enquiries inadvertently lead him into investigating a case that had lain dormant for over seventy years. The second case is set against the backdrop of the Great War. With the building of the enormous munitions factory at Gretna, Cornelius is faced with the impossible task of controlling thousands of navvies who built and work at the factory, intent on coming into Carlisle on a nightly basis to drink away their disposable income. Labour unrest, Irish sectarianism, women's suffrage, and the Government's State Management Scheme are all issues, that when combined, prove every bit as explosive as The Devil's Porridge.
THE GREAT ADVENTURES OF HOT DOG MAN SERIES
VOL. 1 –
Centuries ago an evil power tried to take over the world, a powerful wizard, created gems that once possessed by a good hearted human would give him great powers to combat the evil, now that evil has returned and it's time for new heroes to step up and protect the planet, Hotdog Man, a youngster steps up to the plate after the evil Dr. Mustard enslaves his parents. Join our new friends and heroes as they gain incredible new abilities to battle the crazy doctor and his minions.
VOL. 2 –
After getting amazing abilities from a powerful wizard, the world's greatest superheroes must now travel to another dimension, to retrieve the mystical Mirror of Mushrooms, to gain new levels of power to combat the vicious Patricia Peachtree!
VOL. 3 –
The year is now 2036. Most of mankind has been wiped out due to the monstrous Christina Cantaloupe. Cities are crumbled, oceans depleted, air polluted by nuclear waste, and less than one-third of the Earth's population now remains.
VOL. 4 –
Dr. Mustard has brought back every evil monster that Hotdog Man has defeated, using the dreaded Book of Blueberries, now our heroes must save the world once more using new, more powerful abilities!
VOL. 5 –
Centuries ago an evil was trapped, now it's been unleashed again using the mystical Artifacts of Artichoke! Can Hotdog Man and his friends save the world once more?
VOL. 6 –
The final evil has finally shown itself, the Ferocious Five, a group of extremely, powerful, warriors, that created the Sovereign of Strawberries, two millennia ago. The surviving heroes, including Hotdog Man and his son, Hotdog Jr. must save the world one last time!​
THE COMPLETE COLLECTION –
The ultimate hero….
Centuries ago an evil power tried to take over the world, now that evil has returned and it's time for new heroes to step up and protect the planet.
Hotdog Man, a youngster steps up to the plate after the evil Dr. Mustard enslaves his parents.
The complete adventures over six books.
Join Hotdog man and his many friends, fighting the evil of Dr. Mustard and those more powerful.
In the battle, to save the past, present, future of the planet ….
THE NEW ADVENTURES OF HOT DOG MAN SERIES
VOL. 1 –
Several years had passed since Hotdog Man had perished by the hands of General Gouda, and the world went back to an era of peace and tranquility. During this time, Hotdog Man was in another dimension, a world of the spirits, where he was in a war with the demonic Dr. Mustard and his army of ghost soldiers. Meanwhile, in the land of the living, Hotdog Jr. had grown up into a mild-mannered teenager. The Eyno Gems had been destroyed, leaving our heroes unable to access their incredible powers. Spice Town didn't have evil terrorizing them anymore; the residents had nothing to fear, but soon that would change, as the wicked Master Mizuna had grown up despising what had happened to his uncle, Dr. Mustard. Now with his army of minions, he was ready for revenge.
VOL. 2 –
The darkest day is upon us; nearly all our heroes have fallen to the hands of Mecha Hotdog Man and Master Mizuna's diabolical computer. Now, the survivors must travel to the strange Goji Berry Galaxy and uncover the mystical sea salt scrolls; only then can they bring back their friends to this dimension. But along the way, they must encounter the dreaded space pirate, Captain Corncob!
VOL. 3 –
Following the Goji Berry Galaxy, our heroes return home to see Spice Town in Ruins. Now they must face the Horrendous Eight!
VOL. 4 –
The condiment wars have begun; Hotdog Man and his friends must battle the sinister Tabasco and his army of monsters. The fate of both the living and spiritual worlds are awaiting the end of this dangerous tournament.
VOL. 5 –
Four years have passed since the War of the Condiments, now a more sinister presence has arrived, Emperor Eggplant! This monster now consumed on gaining all the abilities of the magical Eyno Rings to ascend to an unstoppable God. Hotdog Man and his friends must once again join forces to save the Planet from this wicked beast.
VOL. 6 –
In a different Reality, Hotdog Man must save this unfamiliar World from the evil Sovereign of Strawberries. Alongside his Son, Junior, and French Fry Guy, can our heroes finally put an end to this diabolical monster?
FINAL ADVENTURE –
My name is Hotdog Man, the greatest savior of planet Earth and the magical city of Spice Town. After defeating my most power enemies, and the Sovereign of Strawberries, I decided to join my friend, Nic, a powerful sorcerer, on a new adventure. Facing the unknown, I went willingly to a strange dimension in search of new missions and facing more diabolical enemies along the way. Our journey has brought us here, the Lavender Realm, the first stop on saving a new dimension from massive corruption.
©2019 David Lee Baer (P)2019 David Lee Baer
AMOK/KOMA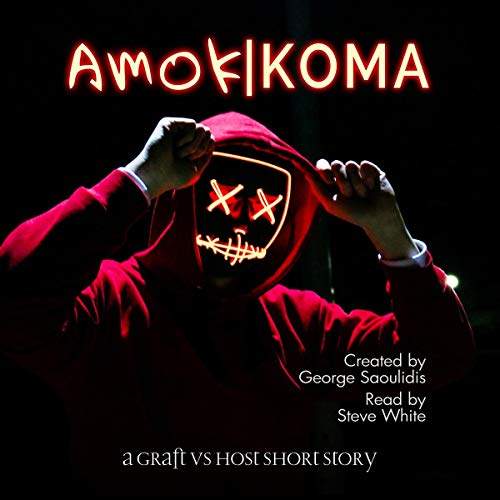 When a man wakes up in an illegal medical operation, he goes into amok and tries to escape. But will he manage to figure out what's wrong with him, when his mind is blurry from drugs, when the device strapped on his arm cannot be removed and when the voice in his head seems to know a lot more than he does?
ESCAPING THE ILLUSION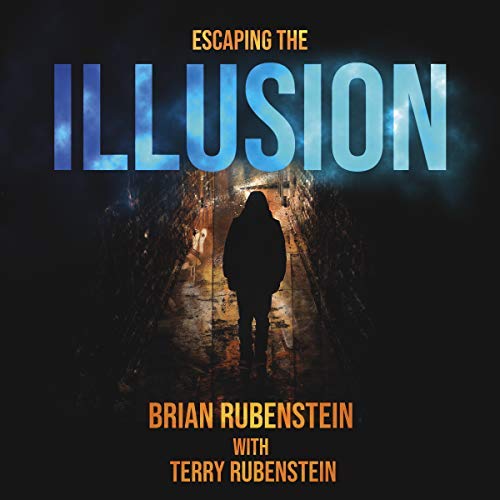 A knife streaked with blood. A teenage gang held in jail. A dangerous man owed a load of money. A life-changing offer too good to refuse.
Welcome to the world of 15-year-old Evan Banksky, a world that seems to be spinning dangerously out of control. A world that seems impossible to escape. Until he gets some unexpected help from a mysterious group on a mission to reveal the truth behind a great illusion.
Embarking on a journey that takes him to places he never imagined, Evan learns that he must look deep within himself to find the answer to a series of profound dilemmas. From the gritty council estates of London to the rolling plains of the African wilderness, join Evan as he confronts his family and his friends, his past and his future, arriving at crucial decisions that will change his life forever.
Gripping, funny and full of unforeseen twists and turns, Escaping the Illusion is a thrilling, heart-wrenching novel about discovering the true super-power that exists within us all, even in the most challenging of circumstances.
HAPPY LIFE STORY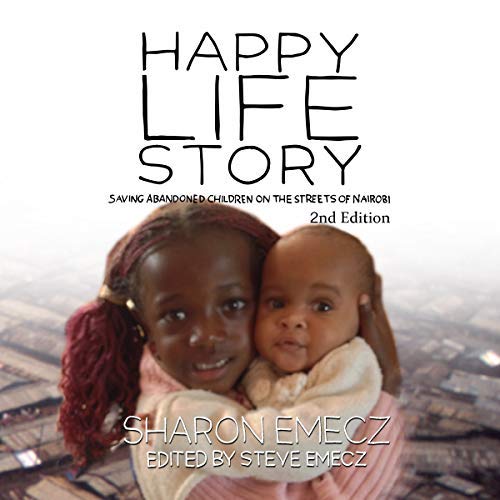 This fully updated edition of The Happy Life Story tells the history of an inspiring children's home project near Nairobi, Kenya. It is told through the eyes of Sharon Emecz, who after 20 years on the corporate treadmill in London, took a career break and spent a month in Africa including volunteering at Happy Life. The children's home was founded in 2002 to "provide the abandoned children of Kenya with a home and a hope for adoption." This is the heartwarming story of a small group of people saving the lives of hundreds of children and arranging for many of these children to be adopted into "forever homes". Since 2002, over 500 children have been rescued with 300 being adopted.
Happy Life Children's Home now has three missions: to rescue and enable adoptions; to provide a Christian education, and to provide pediatric care in the Jesse Kay Children's Hospital. To accomplish this mission, there are two campuses: One campus is for infants up to three years of age and the hospital, while the other campus is for the children who are three years and older. At this campus, there is a church, Happy Life Christian School, and three-bedroom homes for the children.
The first edition was completed when Sharon and her husband, Steve, returned from their second Christmas at Happy Life. This new edition shares the great progress from 2014 to 2018. There are new stories, case studies, and news about the school and the children's hospital.
Enjoy the story, and come to visit!
THAT WHICH WAS SO FAIR
A Ghost Story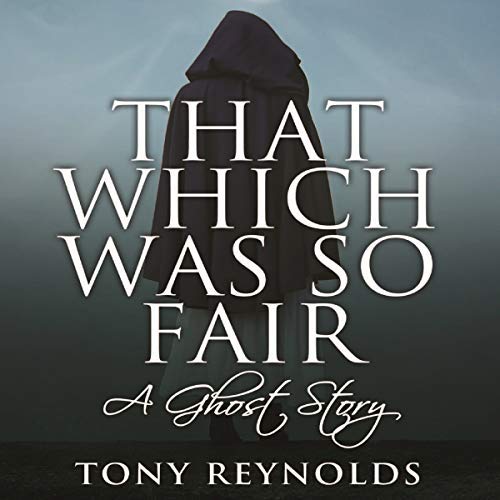 The Fen country in the autumn of 1850 is dank and drab. A young woman, Catherine Greencliffe, comes from the other end of England to care for a small child who has been abandoned by his mother. On the surface all seems well but she soon becomes prey to mysterious compulsions and visions. She comes to realise that Southwell Hall holds a secret that she is not invited to share and at last makes a dreadful discovery.
YOU ONLY GET ONE SHOT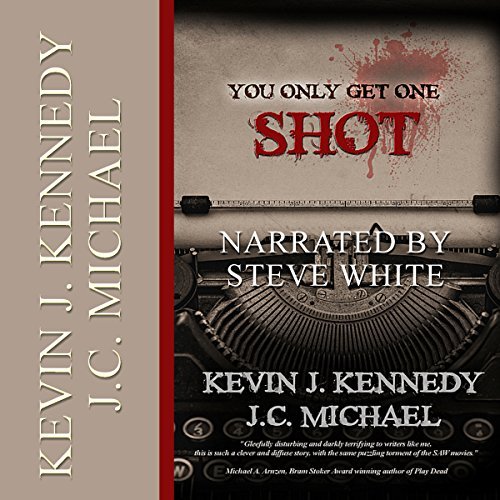 What would you do if someone demanded you write the best story of your life, to be judged online, and that your life depended on it? Four well-known authors receive an email telling them they are responsible for a suicide. Their antagonist makes it clear she is out for revenge, and they have no option but to comply. Their task is to post the best story they can imagine online and await judgement.
Filled with guilt, anxiety, and even a few murderous tendencies, each writer weaves their tale and hopes for the best. It'll be the competition of their lives.
Who's story will win? Will anyone survive?
If you enjoy tense, fast-paced horror, then you will love Kevin J. Kennedy and J.C. Michael's You Only Get One Shot! Your shot is now. Listen to You Only Get One Shot today.
THE ADVENTURE OF THE VATICAN CAMEOS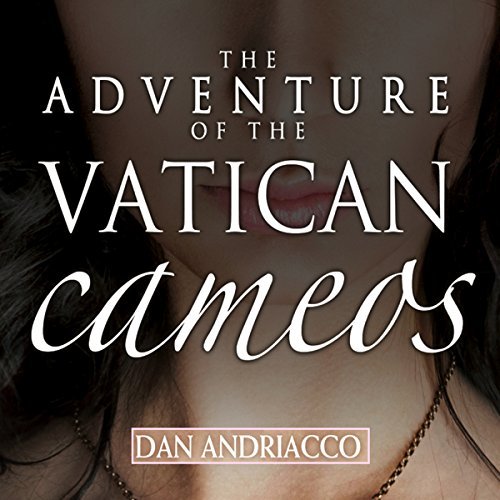 Fresh from almost getting killed helping Sebastian McCabe solve The 1895 Murder, Jeff Cody and Lynda Teal are enjoying their honeymoon alone in Rome when mystery and murder intrude.
The disappearance of a young American's Roman boyfriend seems like a familiar tale of a summer romance leading to heartbreak . . . until a cameo necklace purchased at the Vatican is stolen right off of Lynda's neck.
The feisty young journalist finds a connection between the two events as she solves her own case for the first time. In a departure from the McCabe – Cody mystery novels, she also narrates the story.
The many fans of Jeff and Lynda will be delighted to read this short story bridge to the next novel in the series, The Disappearance of Mr. James Phillimore.
LOGAN RYVENBARK'S SAGA SERIES
DEADLY ENEMY –
Logan Ryvenbark thrives on long odds. He and his squad of brave men and women have made it a habit of overcoming impossible situations. But after accepting an assignment from a powerful intergalactic CEO, Ryvenbark and his team learn all of their past missions may have just been a warm-up to the real threat lurking just beyond the borders of the galaxy.
Experience the action and adventure of the Logan Ryvenbark's Saga.
Major Logan Ryvenbark is no ordinary soldier of fortune. While he's tough as nails, deadly with all number of weapons, and highly skilled in a number of areas of combat, he's also genetically engineered to be a super-soldier. When he and his men take on a contract from the powerful intergalactic CEO Belen Morganthal to scope out the planet Sandeling, a desolate and seemingly uninhabited wasteland of ice and snow, he's knows that it isn't going to be your average guns-for-hire gig – but what he doesn't know is just how perilous the mission is actually going to be.
After discovering that the planet is not actually uninhabited as previously thought, Major Ryvenbark and his mercenaries uncover even more shocking revelations as they continue to uncover the secrets of Sandeling, secrets involving invasions, betrayals, wars, massacres, genocide…and time travel.
In Deadly Enemy, you'll be taken on a thrilling sci-fi journey in an exciting tale of mystery, suspense, action, and technology that will make your head spin with awe. If you're into captivating and enthralling tales of adventure that take place in galaxies and solar systems that are many light years away, Deadly Enemy will not disappoint you.
DEADLY DREAM –
A warlike race is busy launching invasions and taking over planets, so when Major Logan Ryvenbark gets a call from interplanetary CEO Belen Morganthal, he assumes that he and his mercenaries are going to be needed for the unfolding war. However, he soon learns that that is not what Morganthal needs him for at all. Instead, Morganthal informs Ryvenbark that three planets in the Terlor system, including the home planet of the Oreganians, have been destroyed – and five billion lives have been lost.
Major Ryvenbark and his team discover a strange sphere, 500 miles in diameter, drifting through the Terlor system, and Major Ryvenbark has a strong hunch that this mysterious sphere has more than just a little to do with the destruction of the Terlorian planets. What he isn't sure of is whether he and his men will be able to get inside this thing – and of course, what will they find if they do get inside it – in order to prevent the destruction of even more planets – but he knows that he has to risk everything to try.
DEADLY PLANET –
Major Logan Ryvenbark has a mission to accomplish on account of the Federation and Belen Morganthal. The population on planet Titus is in great danger; the planet has become unstable and highly seismic. The Federation has an emergency plan to relocate its residents to Jardoval, a planet a few solar systems down that seems to have the perfect conditions for the colonists.
DEADLY SQUAD 2 –
Logan Ryvenbark thrives on long odds. He and his squad of brave men and women have made it a habit of overcoming impossible situations. But after accepting an assignment from a powerful intergalactic CEO, Ryvenbark and his team learn all of their past missions may have just been a warm-up to the real threat lurking just beyond the borders of the galaxy.
DEADLY SQUAD –
Morganthal's exploration squad is being butchered by some kind of robots in planet Verdunne. She needs a reinforcement squad to save them, that's Major Ryvenbark and his 12 men. Ryvenbark finds the exploration squad on its last breath, but there is still so much to come.
DEADLY VOID –
A mercenary's work is never done, and Major Logan Ryverbark knows this all too well. In fact, the only thing he's surprised about these days is that he actually has a moment to rest amid all the madness. But despite everything he's already experienced, nothing can prepare him for the mission Belen Morganthal assigns him this time. Dark matter is spreading and expanding, and is actually causing the universe to shrink. If this continues unabated, it could mean widespread destruction and the loss of life on a scale never before seen.
Armed with an Armageddon bomb, Major Ryverbark and his team are sent to investigate the apparent source of the expanding dark matter, a mysterious planet at the edge of their galaxy that has a strange pattern of orbit, and no apparent atmosphere….
DEADLY VOYAGE –
Powerful intergalactic CEO Belen Morganthal can't let the only genetically perfect race in the universe fall and disappear into eternity, a race that knows no evil and shows a gleaming beauty. She is the only one with the means to carry out such an enterprise and the only one with the secret to convince Logan Ryvenbark to accept such an inconceivable mission. Captain Ryvenbark may be just the one having any chance against the Molochs, but he doesn't like suicide missions.
LOGAN RYVENBARK'S SAGA BOX SET –
​ Logan Ryvenbark thrives on long odds. He and his squad of brave men and women have made a habit of overcoming impossible situations. But after accepting an assignment from a powerful intergalactic CEO, Ryvenbark and
his team learn all of their past missions may have just been a warm-up to the real threat lurking just beyond the borders of the galaxy. Seven audiobooks in one volume.
The seven books in the series Logan Ryvenbark's Saga at a lower price with our new box set.
AMNESIA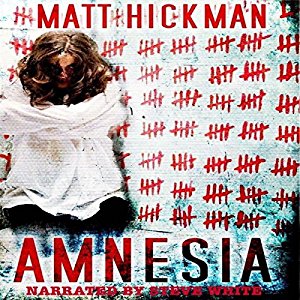 Matt Shaw Presents Amnesia, a new novel from author Matt Hickman. Six strangers: three men, three women, awake in a sterile medical facility. Apart from two of the group, their minds totally blank as to how they arrived there, or the purpose of their detainment. Locks have been secured on each of the doors and iron bars on the window – no way to escape. Surveillance cameras on the walls indicate that they are being studied. When they stumble across some official paperwork by a company, The Hampton Group, headed up by a mysterious doctor, it begins to transpire that the group were volunteers in a medical trial. The trial for a revolutionary new drug that can abate the development of cancer cells.
As time goes by, a few of the subjects begin to show some signs of erratic behavior. Is it a side effect of the medical trial, or something much more sinister
THE ASHES OF TWILIGHT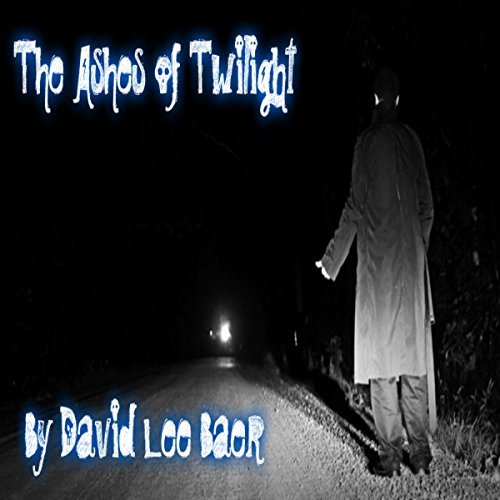 It was the summer of 2017, Erin Langley, and her three best friends, Kimberly, Jenna, and Taylor are ready for one last party before college. The final time they'd all be together, before separating around the country. However, one night on the way home, they see a good looking man walking on the side of the road.
He seems like the all-American guy, but they're wrong! What lies beneath the facade is a terrifying homicidal maniac that just escaped a mental institution. He is cold blooded, has no remorse, no sympathy for the things he has done or will do. It's about to be one crazy final summers night for Erin and her friends!
EVERY TWISTED THOUGHT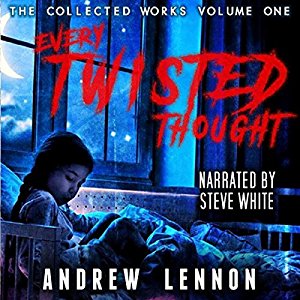 The individual, collected works of Andrew Lennon to date. All included in one collection.
This book contains the following:
"Daddy's Girl", "Bite", "The Swings" "Twins", "Flies", "Slayer"
"Bad Day", "Keith", "Tears of a Clown" "Apartment 2B", "Lake", "Family Man"
"A Life to Waste", "Time", "Killing Christmas" "Assembly", "Meet Victor", "Hunger"
"Devourer", "Girlfriend", "Silent Screams" "Nightmares", "January's Murder", "February's Murder"
"March's Murder", "Throw a Punch", "Fast Food" "Externals".
THE WAVES'S LEGACY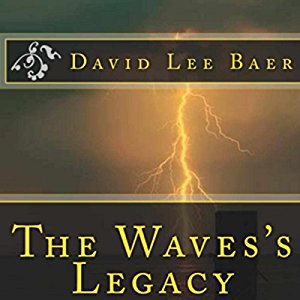 It was the most marvellous ship ever built, over four 4000 men laboured for months creating the stunning beauty, RMS Phoenix, an elegant cruise liner that could carry at least a few thousand people. The destination on her maiden voyage, to the wet, dark, town of Blackpool, England. Her captain, Jack Perry, was a seasoned veteran of over 20 years and navigated the open waters of the North Atlantic. With his second in command, Alex Burrows, at his side, the two knew they could make the Phoenix the greatest passenger ship ever made. However, little did they know, there was an evil lurking in the dark depths, determined to not only destroy their ship and dreams, but their very lives as well.
THE SEX,LIES SERIES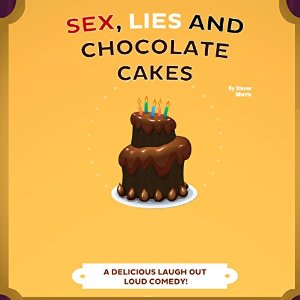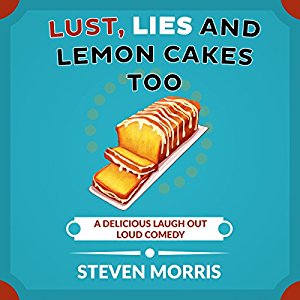 SEX, LIES AND CHOCOLATE CAKE
After accidentally exposing himself to his son's girlfriend, and realizing that because of his over-hanging stomach, she couldn't actually see anything, Eric Baxter decides it's time he went on a diet. Unfortunately, due to an exercise allergy, and an eating obsession, it isn't going to be as easy as he first thought.
Throw in a battle of wits with his neighbour's cat over toilet rights to his garden, a son who lives in the shed and dreams of being discovered on The X-Factor, a stroppy teenage daughter with a Wayne Rooney fixation, a wife who doesn't want to sleep with him anymore, and an amorous work colleague who does, and you have all the ingredients to Sex, Lies and Chocolate Cakes.
LUST, LIES, & LEMON CAKES TOO
Eric Baxter doesn't ask for much. All he wants is to get his leg-over occasionally with his wife, Helen, and to lose enough weight to be able to see his genitals again without having to lean completely forward. So when Carol (the randy work colleague and fellow food lover who almost seduced him the night before) turns up at his home and introduces herself to his wife, he begins to wonder whether life is playing a cruel practical joke on him. As Carol seems determined to make his life a misery for turning her down, and he's about to discover something's going horribly wrong in the trouser department too, he could very well be right.
If that weren't enough to have him reaching for the comfort food, he also has to contend with an oversexed son who's using the soapy bathroom sponge for something other than cleaning purposes. Plus a daughter who having just discovered boys has started dating a six-foot ginger gorilla with huge bushy sideburns. Not forgetting his neighbour's cat, a vengeful pigeon, a gang of feral children, and a vigilante sausage dog.
THE IMPOSSIBLE QUEST OF HAILING A TAXI ON CHRISTMAS EVE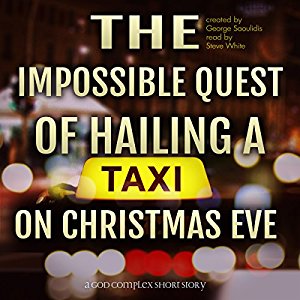 In this modern retelling of Charles Dickens' A Christmas Carol, Scrooge is looking for a taxi to get home on Christmas Eve. But he will get the ride of his life, as he is walked through his past, his present and his future to end up a changed man.
Set in modern day Athens, this science-fiction version of the classic ghost story is guaranteed to bring shivers down your spine and a smile to your face.
DARK AGES ENGRAVED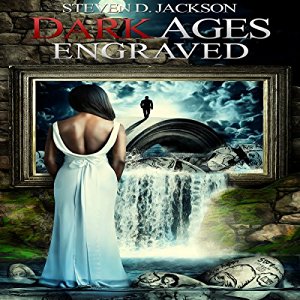 Poetry collection that will take you into a far passage within your mind with thoughtful words. Dark Ages Engraved represent the struggle we all go through in life as we question it, try to create a better life, as well as learning something new each and every day we exist.
BACK TO THE STARS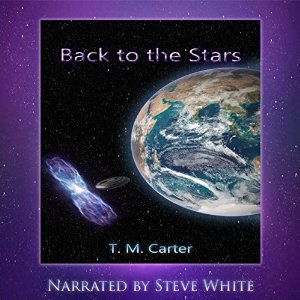 What if our utter survival was dependent upon a theory?
Back to the Stars is a science-fiction short story written by author T.M. Carter.
In the future, the war between men has ended; but the battle for Earth's survival has just begun. Dr. Tennyson Chaucer and the crew of the Daedalus must test his theory and slip their earthly bounds, but has mankind's reach exceeded its grasp?
A SINLESS HORIZON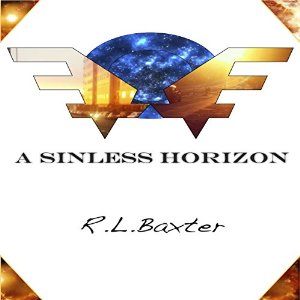 In a world bound by conflict – orchestrated by two world powers that have fought for centuries – one teenager's somewhat peaceful life has been destroyed, along with everything he once knew. Saved by an ancient alien species, before given their mightiest suit to achieve his revenge, the boy will become the world's greatest threat. In order to dismantle the constant cycle of war, Aldara will go up against the armies of the world in a search to find a sinless horizon.
THE DESOLATION OF MANKIND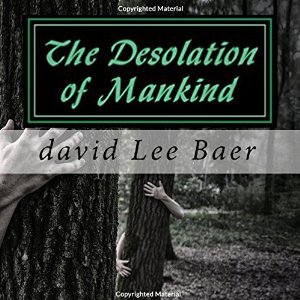 The world has been plagued by the rise of the living dead, only a handful of survivors are left, and they will do whatever it takes to find sanctuary from the deadly outbreak, can they make it out alive?
PRESS ANY KEY TO DESTROY THE GALAXY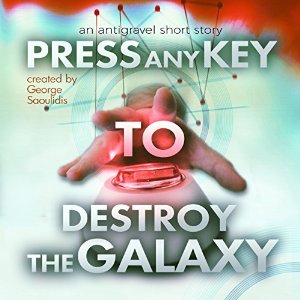 An immovable object stands in the way of the Galactic Emperor Jarrl. He has waged siege against his arch-nemesis for 1,000 years, but the barrier still stands. Now, he has come up with a plan to put the immovable object's name to the test, and lay waste to his enemies. Will his plan work? Will he manage to obliterate his foes? Will he press the big red button to destroy a galaxy?
AN INCIDENT AT ANN'S DINER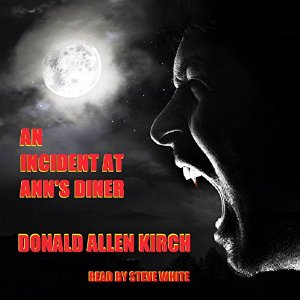 Jonathon Kurten was, by all appearances, a healthy-looking man in his mid-30s. Black hair, with just a subtle stripe of gray running down his right side, neatly tied off into a ponytail. He was of noble decent and held about him an air of attention – attention that always seemed to be getting him in trouble. Too bad he hadn't felt the beating of his heart in over 500 years. The vampire did his best not to cause trouble. Stepping into the rustic establishment proclaiming itself "ANN'S DINER", trouble was about to find him. What is a vampire to do, when all he wants is a bacon cheeseburger?
RELEASE YOUR COSMIC POWER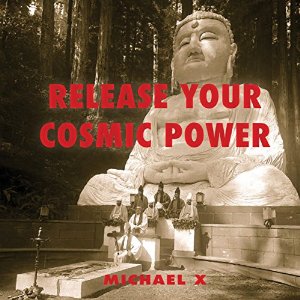 In Release Your Cosmic Power, the enigmatic New Age sage, Michael X, unveils the secrets to maximizing your potential through enlightened contact with the space brothers.
This classic reprint from Gray Barker's Saucerian Press features a thoughtful, timeless message of hope.
THE MIRROR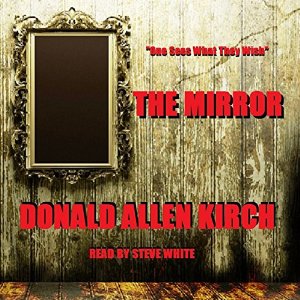 Bigotry is an ugly and evil thing. What is even more insidious is when you start to hate the people of your own race. Kathy wanted to be white. She learned to talk white and walk white and even had herself a handsome white husband. The only thing wrong with her life was that she had been born black. While on a shopping trip in New England, Kathy comes across an old curio shop, which sells her a "special" mirror. With this mirror she can see what she wishes to see. With sleight of hand, the subtle bending of light, and the realization of truth, Kathy and her husband, Robert, learn the frightful lesson of…the mirror.
THE OUTPOST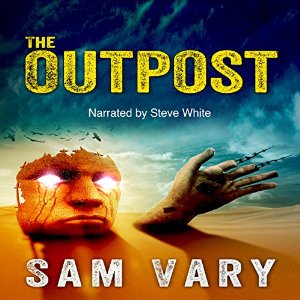 A band of British commandos is sent into the North African desert to investigate a mysterious outpost. What they find there is unspeakably evil….
SPACE INTELLIGENCES SPEAK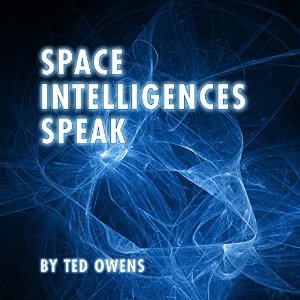 Ted Owens reveals all in this breakthrough classic of a bygone era – the golden age of UFOs.
MILLENNIUM MAN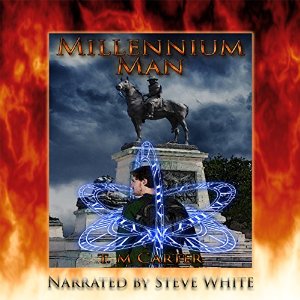 "The Millennium Man" was a short story that I wrote in late 1999. At the time, I lived in Washington, D.C., and there was much societal anxiety concerning the coming of the millennium. One night, I had a shocking dream. I remembered it so vividly – it started with a large number appearing like a digital stopwatch, images, another large number, and more images scrolling like a movie – I woke up and wrote all down.
MY VISIT TO VENUS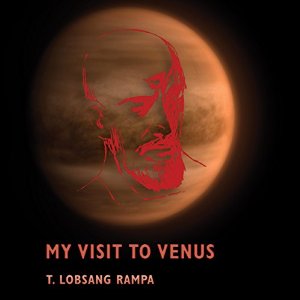 According to Barker, who first published the book in the 1960s, Rampa's claim that his body had been taken over by a Tibetan Buddhist monk was in no way disproved. In fact, Barker provides a letter from a Tibetan Buddhist scholar stating that Rampa's writings about the inner workings of Tibetan Buddhism were quite accurate and actually revealed closely guarded secrets of the Himalayan monasteries.
THE SEVENTH SECOND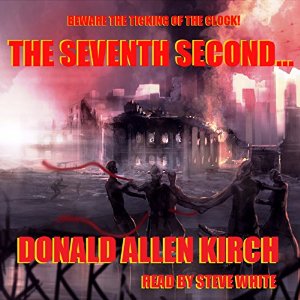 He was a proud soldier of the 6th Army. He knew the fear of Norwegian villagers, saw mothers hide their children as if from a monster, and helped to conquer France. Kurt Stieger was a model believer in the destiny of the Third Reich. He was an instrument of progress. It was his duty to help create living space for Germans not yet born. His heart had never known fear…. That was until…Stalingrad.
A LIFE TO WASTE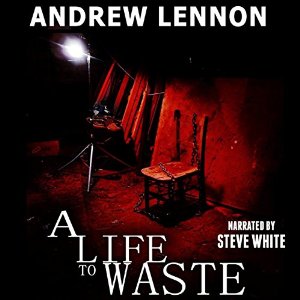 Dave liked nothing more than to sit and waste his life away – until one night his world was turned upside down and his life ripped apart, throwing him into a must-win battle with an unknown enemy. With time running out and the odds against him, can he stop this "thing" or is it too late?
THE CABIN THAT SPILT RED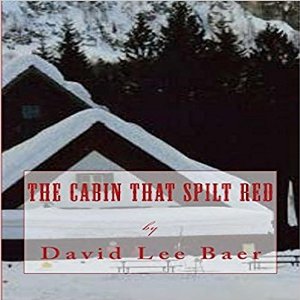 A group of people have a memorial party for their fallen friend, however, little do they know that just miles away, an insane asylum that closed down still holds crazed men, looking to spill the friends blood before the night is over.
THE SPELL OF PENCLIFF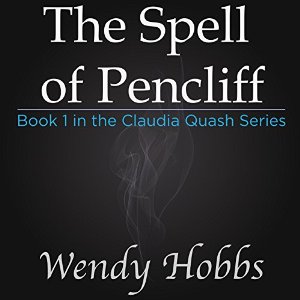 On her 13th birthday, Claudia Quash receives a mysterious letter. It unlocks an unsolved crime, and Claudia has to clear her family name. Little does she know that she'll be transported back in time into a magical world, where she also discovers special powers of her own. On her journey, she'll be chasing criminals, making new friends, and facing a dark terror that hovers over the land. If she can't solve the mystery, she might never return home.
KEITH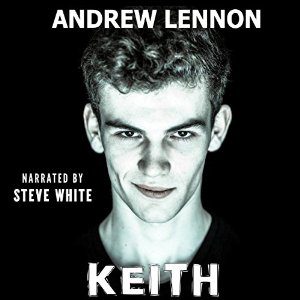 Sick and tired of day-to-day life, John turns to his thoughts and imagination for a means of escape. One day he meets Keith. He is taught that life doesn't have to be boring. It can be fun. You can go places, do things, meet people. For the first time in his life, John begins to enjoy himself. However, he soon learns that Keith is not as he appears. He has a dark side. He is out of control and he is taking John down with him.
THE WORST DEATH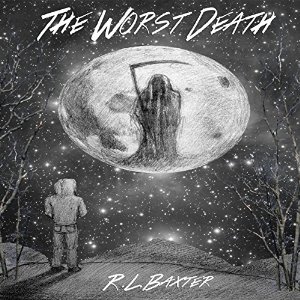 Responsibility is not for some – especially when it comes to a somewhat laid-back teenager, with thoughts of sleeping usually on his mind. Being an underachiever is all he's ever known – however, when a loved one loses their life due to his irresponsibility, the naïve teenager decides to put things right by making a deal with death.
THE REVENGERS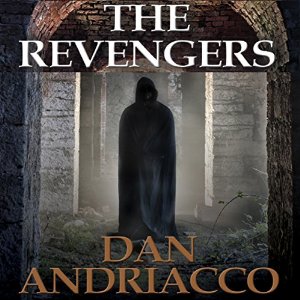 "We've been tasered, drugged, kidnapped, and almost blown up. So, I'm sorry we're late for the party." Jeff Cody is having a bad day. But listeners will love this short story about a Halloween party gone terribly wrong. If you haven't heard any of the critically acclaimed Sebastian McCabe & Jeff Cody mystery novels, The Revengers is the perfect introduction. If you're already a McCabe-Cody fan, it will give you an enticing taste of their next book.