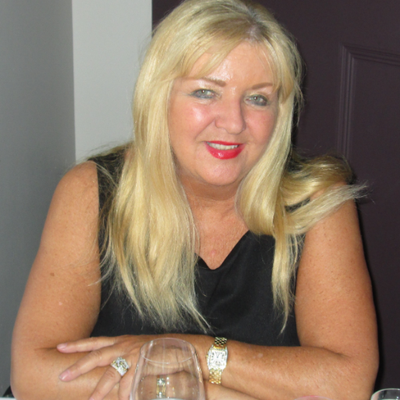 Angela Byrne has lived her life amidst the stories of her Irish clan which inspired her to piece together the legacy of the Fitzgeralds of Tipperary in her trilogy. She currently lives in Kilkenny where she owns and operates a popular bed & breakfast. She and her husband have been honorary guests at the San Diego St. Patrick's Day Parade for 13 years running.
NOT FORGOTTEN
Genre: Historical / Biography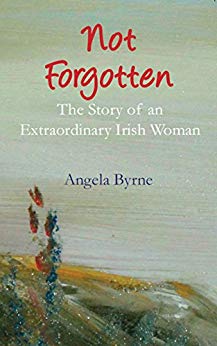 AMAZON BESTSELLING SERIES
A truly remarkable account, Not Forgotten traces the growth of one family from a small Irish town to a wide network stretching across the globe.

From 1820 to 1860,nearly two million Irish migrated to the United States, mostly due to the Great Irish Famine of 1845-1852. Many died crossing the ocean due to disease and dismal conditions of what became known as coffin ships.
Not Forgotten is the story of love and loss, enchantment and despair, joy and sorrow. Nora Brown was smitten when she met Oliver McManus. After fathering six children with Nora, Oliver disappeared, joining the Irish Brotherhood and leaving his family behind, he never returned.
Behind in 1920s Ireland, the whirlwind romance and marriage ends in pain, heartbreak and poverty for Nora Brown. This pain will echo down through generations of sons and daughters, brothers and sisters, mothers and fathers, leaving the family broken and scattered.
Broken hearted and lost, Nora never lost hope of finding her beloved Oliver. Conversely, one daughter named Kitty wanted only to find him to put him in his place. Years passed and much of the family migrated to Canada and the United States. Kitty found her true love, who aided in her quest to find "the man her mother married."
This is the story of Nora's daughter, Kitty, a girl whose suffering propelled her to grow into a strong, independent woman, feisty and capable. Kitty broke many rules of society with her unwillingness to conform but was highly regarded by all who knew this gifted woman.
This reveals the story of the Irish diaspora: the lives, loves and losses of the thousands who left their homes and families behind to seek their fortune abroad. But most importantly, it is the story of a family.
MISS FITZGERALD
Genre: Historical / Biography
BOOK TWO in the BESTSELLING SERIES
An Irish woman seeks love outside her lonely marriage to an older man. As her pregnancy becomes obvious, she is rejected and shamed by her irate husband. A self-inflicted tragedy leaves her only child, Gertrude, in the hands of her husband and foster family who share in her care. Despite the hardship, young Trudy develops a personal strength that allows her to defy the oppressive attitudes toward women of the era. Following her independent spirit, she ventured alone to South Africa, shocking her friends and family. There she defied the odds and became a well-known hotelier experiencing many surprising adventures.

Trudy Fitzgerald, a child growing up in post-famine Ireland, has always wanted more – more freedom, more success and more independence. Most of all, she wants to know more about the mysterious circumstances that surround the death of her mother. Miss Fitzgerald is the powerful story of a young woman who dares to be herself as secrets threaten to tear her family apart. But does Trudy really want all of the answers?
HOMEWARD
Genre: Historical / Biography
​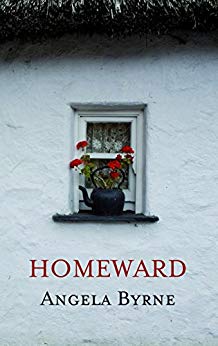 BOOK THREE in the BEST SELLING SERIES.
A poignant and absorbing tale of life in Revolutionary Ireland,Homeward charts the struggles of one family to maintain their homestead in the face of misfortune and cruelty. From the author of Not Forgotten and Miss Fitzgerald comes a further chapter of Angela Byrne's remarkable story of the perseverance of the Irish spirit.