Catherine's Website
Unlimited Energy Now
Newsletter
mailto:[email protected]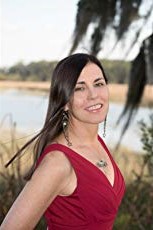 Catherine Carrigan is a medical intuitive healer, Amazon No. 1 bestselling author and host of the Natural Healing Show for UK Health Radio. After graduating Phi Beta Kappa from Brown University she embarked on a path to master a wide range of natural healing modalities.

Training in Fitness
Certified Personal Fitness Trainer: A.C.E. certified in Personal Fitness Training.
Corrective High-Performance Exercise Kinesiologist Practitioner (C.H.E.K. Practitioner), Level I: Chek Institute.
Certified Group Exercise Instructor: A.C.E. certified in Group Exercise.
A.C.E. Specialty Recognitions: Strength training and Mind-Body Fitness.
Exercise Coach, Chek Institute.
Certified Yoga Teacher: 500-hour Yoga Teacher through Lighten Up Yoga. Six 200-hour certifications through Integrative Yoga Therapy, the White Lotus Foundation, and the Atlanta Yoga Fellowship, Lighten Up Yoga and Erich Schiffmann teacher training, twice.
Practitioner of Qi Gong, Chinese martial arts.
Certified Older Adult Fitness Trainer through the American Institute of Fitness Educators. Training in Nutrition
Holistic Lifestyle Coach, though the Chek Institute, Level 3.
Certified Sports Nutritionist through the American Aerobics Assocation International/International Sports Medicine Association.
Author, Healing Depression: A Holistic Guide (New York: Marlowe and Co., 1999), a book discussing nutrition and lifestyle to heal depression without drugs.
Schwarzbein Practitioner though Dr. Diana Schwarzbein, M.D., expert in balancing hormones naturally. Training in Healing
Specialized Kinesiology, through Sue Maes of London, Ontario, Canada.
Self Empowerment Technology Practitioner.
Brain Gym, Vision Circles and Brain Organization instructor through the Educational Kinesiology Foundation.
Certified Touch for Health practitioner.
Thai Yoga Body Therapy.
Flower Essence Practitioner.
Reiki Master, Usui tradition.
Life Coaching through Sue Maes' Mastering Your Knowledge Mentorship Program and Peak Potentials.
Medical Intuitive Readings and Quantum Healing Other Training
Health and fitness columnist
Playwright of 12 plays, 3 produced in New York City
Past Spokesperson, the Depression Wellness Network
Phi Beta Kappa graduate of Brown University
Former national spokesperson for Johnson & Johnson
Owner and co-host, Total Fitness Radio Show.
READING THE SOUL
Genre: Self-Development / Spiritual Health / Self-Help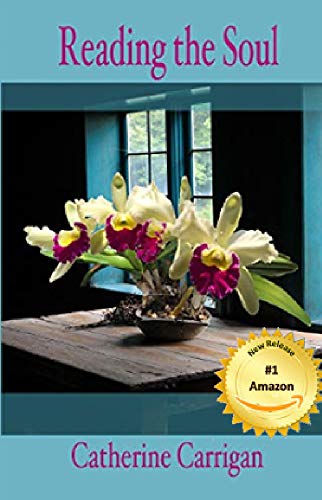 What's going on with your soul? In Reading the Soul, medical intuitive healerCatherine Carrigan reveals how you may besuffering from a wounded spirit, the karmasyour soul may be carrying from this or otherlifetimes, the burden of negative spiritualenergies and why traditional medicine or naturalhealing may not be working to clear what ails you.What is your soul's purpose?Your soul longing?The stories herein will uplift your soul and help youunderstand why you were born.Testimonials Catherine Carrigan has done it again — pulled together a wealth of material from her own deep experiential wisdom. This time she helps us find the soul inside ordinary experiences, especially the seemingly negative ones. It's so important that we learn to see through our challenges and fear to the compassionate revelation of the soul's sanity within. It's part of remembering who we really are. It's part of becoming transparent. Y ou'll find tremendous reassurance and guidance in this book. – Penney Peirce, Author of Transparency Leap of Perception, and Frequency Catherine Carrigan is an unequaled master of reading the soul. This is her greatest gift, and the work she has come here to do. As she shares not only her stories, but her technique, you may find your own soul responding to the love she has poured into every page. And when you have finished reading it, you may find that you have changed. – Maxine TaylorAmerica's First Licensed Astrologer, Author of Move Into the Magic If you have never heard of medical intuitives and what they are actually capable of, this book is the key to unlock that mystery. Catherine reaches deep into her toolbox on this book and reveals her magical way of working with great precedent. This book brings all of her skills to the surface as she reveals what true healing represents. I believe her methods and teachings are a paradigm we should all embrace for a better future. I believe Catherine to be a true shaman if you will as she can see deep into a person's being and bring everything to the surface so they may simply heal themselves. To me she is the living version of the great Edgar Cayce! – Darin McBratney, Owner of Costa Rica Yoga Spa and Iboga Therapy Catherine Carrigan is an angel who talks to angels. In Reading the Soul she pulls back the curtain to let us know how such a conversation might go. It's not limited to the four-dimensional spacetime language we share. She writes with the confidence and clarity of one familiar with that uncertain world, guided by love and service. All true healing restores Wholeness and Integrity to the Soul, and through many real life examples she points out the soul- traps that disrupt it. She takes the reader by the hand and reminds you of the beauty of your authentic Self. – Rick Barrett, Author of Finding You in a World of It and Taijiquan: Through the Western Gate Catherine Carrigan's latest book, Reading the Soul, is both a delightful read and a great resource for soul connection. She uses stories and anecdotes to illustrate the many ways in which we all can understand and heal our soul. She even provides step-by-step instruction on healing techniques that any reader can use to feel less burdened and more energized right away. InReading the Soul, Catherine has once again gifted readers with a clear grasp of healing and the power of love. – Nina Lynn, author of You're the One and Gracie and Sammy Reading the Soul captures the essence of what all spiritual knowledge is based upon. Catherine gives a clear under- standing of your soul's purpose and the different soul contracts you chose before you incarnated. She fills the holes and questions that most people have about why certain things are happening in their life. Reading the Soul is insightful, uplifting and inspiring! – Meghan Olsgard, Spiritual Life Coach at Infinite Soul Blueprint
THE LITTLE BOOK OF BREATHWORK
Genre: Self-Development / Spiritual Health/ How To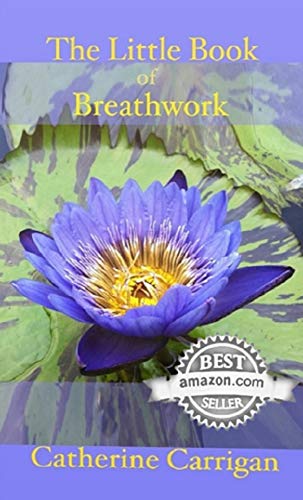 The Little Book of Breath Work is a handbook you can use anytime, anywhere to lower your stress naturally.

What you will learn:
How to use breathing exercises to reduce high blood pressure, anxiety, depression, fatigue, insomnia, asthma, pain, sleep apnea and breathing problems.
Affirmations to uplift your soul.
Hand gestures called mudras you can use to increase your inner peace, emotional balance, creativity and grounding.

Author Catherine Carrigan has taught yoga and breath work for 24 years. In her work as a medical intuitive healer, she teaches people how to heal themselves naturally without drugs.
THE DIFFERENCE BETWEEN
PAIN AND SUFFERING
Genre: Health & Healing / Instructional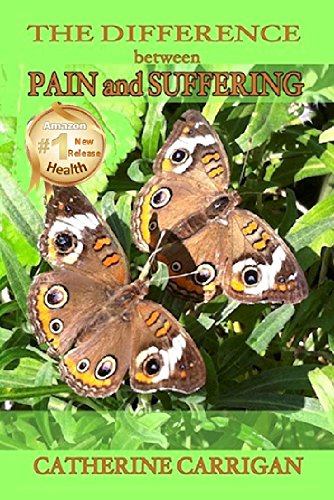 The Difference Between Pain and Suffering is a complete handbook for hope and healing for pain relief without drugs. Written by medical intuitive healer Catherine Carrigan, this book outlines tips you can follow to restore your health naturally. Drug overdose is now the No. 1 cause of death for Americans under the age of 50. Learn how to feel good without opioids or over-the-counter medication.
Your Physical Body: Learn how to heal pain through nutrition, yoga, posture exercise, restorative movement, juices and smoothies and food healing.
Your Energy Body: Take advantage of the hidden secrets of your chakras, energy healing, Reiki, balancing your acupuncture meridians and breathing exercises.
Your Emotional Body: Release the emotional stress behind your suffering, overcome your broken heart, understand the messages from your body and let go of the payoffs for chronic pain.
Your Mental Body: Change your story to think like a rich and healthy person.
Your Spiritual Body: Raise your vibration past pain and suffering and learn how to comfort others when all you have to give is love.
WHAT IS SOCIAL MEDIA TODAY
Hashtags, Keywords and You Oh My!
Genre: Sales & Marketing Education / How To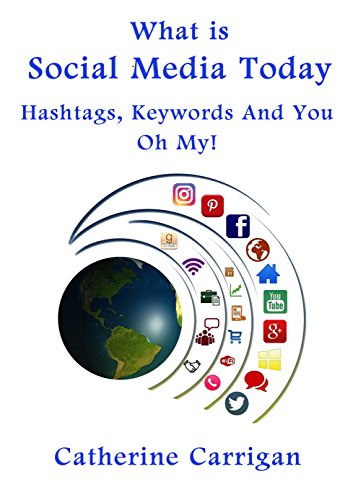 Are you making mistakes that keep you broke, without customers, readers or the success you deserve? Keywords and Hashtags are the foundation for successful social media marketing. What is Social Media Today is a broad based social media marketing training program. You will have a consistent social media presence and will be posting like an expert in no time. Read this book to learn how to use keywords and hashtags to build your tribe online and draw more customers for your products, books, services and business.
WHAT IS SOCIAL MEDIA TODAY
Get Ready to Win the Game of Social Media
Genre: Sales & Marketing Education / How To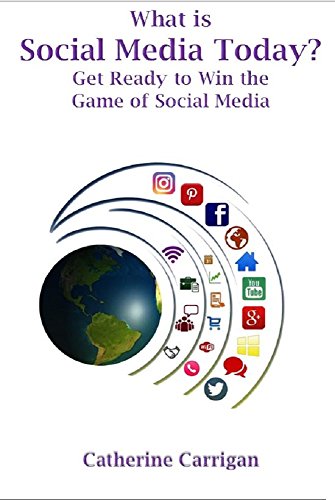 Get Ready to Win the Game of Social Media Today teaches a fun and effective way of marketing your business, book, coaching practice or product.
If it ain't no fun, it won't get done!
If you've ever wanted or needed to build a social media presence but felt overwhelmed and unsure where to begin, this book answers the following questions: What If You're Not a Geek?
Why Do You Need a Social Network?
How To Build Your Brand Identity with Your Blog
How to Make A Ritual of Connecting with Your Social Network
What Happens If You Do Nothing in the Social Media?
Speak English Please, I'm Not a Computer
Want to Learn More About How to Win the Game of Social Media? Read Get Ready to Win the Game of Social Media Today and find out how to become a social media genius!
UNLIMITED INTUITION NOW
Genre: Self-Development / Spiritual Health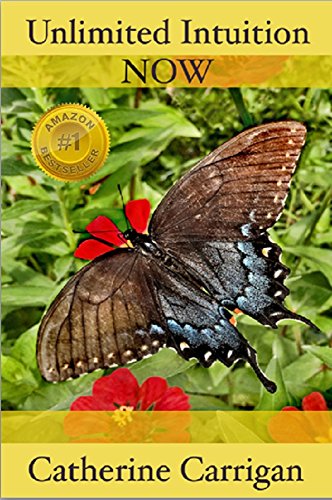 Have you ever wondered how intuition really works? In this book, medical intuitive healer Catherine Carrigan gives you a cookbook of recipes to open your own intuitive gifts and teaches you countless ways to receive guidance from your soul.
Section I. OPENING THE BOX OF MIRACLES
Section II. THE OWNERS MANUAL
Section III. LISTENING WITH LOVE
Section IV. CRUISING DOWN THE SPIRITUAL HIGHWAY
Section V. ODE TO JOY
BANISH THE BLUES NOW
Genre: Spiritual Health / How To
​
Banish the Blues NOW addresses HEALING DEPRESSION WITHOUT DRUGS using NATURAL HEALING remedies. FOREWARD By Abram Hoffer, M.D., Ph.D., FRCP(C) Editor, The Journal of Orthomolecular Medicine
UNLIMITED ENERGY NOW
Genre: Spiritual Health / How To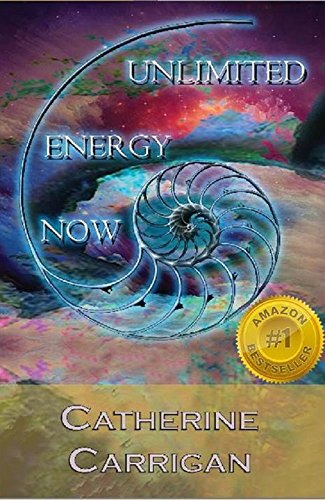 Discover the secrets of how you can experience unlimited energy now:
Learn how to operate your body at its very best.
Master your own energy system.
Resolve the emotions that drain you.
Connect to your highest intelligence.
Inspire yourself to connect more deeply to your infinite, eternal and unwavering support from your soul.
Catherine Carrigan, Amazon No. 1 best-selling author of What Is Healing? Awaken Your Intuitive Power for Health and Happiness, reveals how you can experience unlimited energy right now by guiding you through the five levels of your body:
Book One: The Ultimate Athlete Hidden Inside of You, The Physical Body
Book Two: You Could Have Danced All Night, Your Energy Body
Book Three: The Big High That Never Ends, Your Emotional Body
Book Four: Unleash Your Inner Genius, Your Mental Body
Book Five: Inspiring, Your Spiritual Body
WHAT IS HEALING
Awaken Your Intuitive Power for Health & Happiness
Genre: Spiritual Health / How To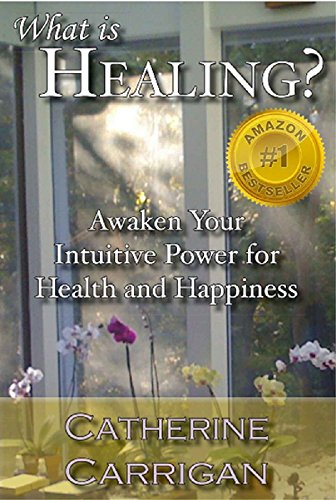 ​In this book, you will: Learn how unconditional love can awaken your intuitive gifts. Reveal how to open your heart to access your highest intelligence. Uncover how to communicate with your angels and spiritual guides. Awaken your own psychic abilities. Identify the key aspects of a medical intuitive reading. Discern how addiction to staying sick can keep you from healing. Reveal the blessing behind a mental or physical breakdown. Grasp the four key difficulties that lead to health problems. Empower your own spiritual growth.