David Perlmutter is a freelance writer based in Winnipeg, Manitoba, Canada. He is the author of America Toons In: A History of Television Animation (McFarland and Co.), The Singular Adventures Of Jefferson Ball (Amazon Kindle/Smashwords), The Pups (Booklocker.com), Certain Private Conversations and Other Stories (Aurora Publishing), Honey and Salt (Scarlet Leaf Publishing), The Encyclopedia of American Animated Television Shows (Rowman and Littlefield), Nothing About Us Without Us (Amazon Kindle Direct Prime) and Let's Be Buddies (Amazon Kindle Direct Prime). His short stories can be read on Curious Fictions at Curious Fictions/David Perlmutter, and at Medium. com.
AMERICA 'TOONS IN:
A History Of Television Animation
Genre: Television History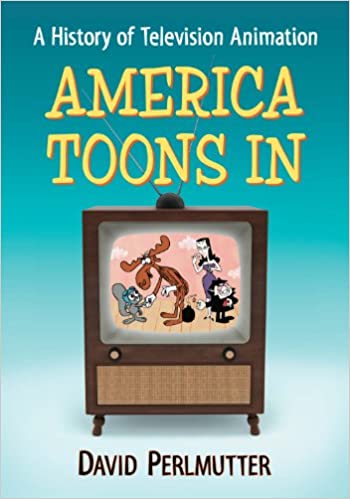 Animation has been part of television since the start of the medium but it has rarely received unbiased recognition from media scholars. More often, it has been ridiculed for supposedly poor technical quality, accused of trafficking in violence aimed at children, and neglected for indulging in vulgar behavior. These accusations are often made categorically, out of prejudice or ignorance, with little attempt to understand the importance of each program on its own terms. This book takes a serious look at the whole genre of television animation, from the early themes and practices through the evolution of the art to the present day.
Examining the productions of individual studios and producers, the author establishes a means of understanding their work in new ways, at the same time discussing the ways in which the genre has often been unfairly marginalized by critics, and how, especially in recent years, producers have both challenged and embraced this "marginality" as a vital part of their work. By taking seriously something often thought to be frivolous, the book provides a framework for understanding the persistent presence of television animation in the American media–and how surprisingly influential it has been.
THE ENCYCLOPEDIA OF AMERICAN ANIMATED TELEVISION SHOWS
Genre: Television History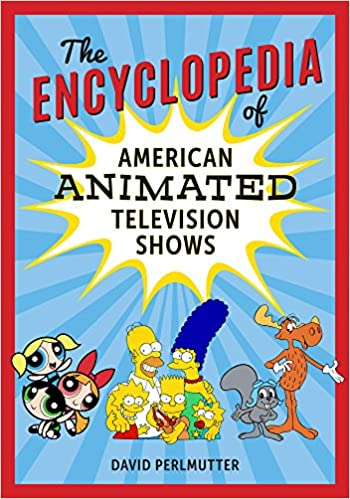 Once consigned almost exclusively to Saturday morning fare for young viewers, television animation has evolved over the last several decades as a programming form to be reckoned with. While many animated shows continue to entertain tots, the form also reaches a much wider audience, engaging viewers of all ages. Whether aimed at toddlers, teens, or adults, animated shows reflect an evolving expression of sophisticated wit, adult humor, and a variety of artistic techniques and styles. The Encyclopedia of American Animated Television Series encompasses animated programs broadcast in the United States and Canada since 1948. From early cartoon series like Crusader Rabbit, Rocky and His Friends, and The Flintstones to 21st century stalwarts like The Simpsons, South Park, and Spongebob Squarepants, the wide range of shows can be found in this volume. Series from many networks—such as Comedy Central, the Disney Channel, Nickleodeon, and Cartoon Network— are included, representing both the diversity of programming and the broad spectrum of viewership. Each entry includes a list of cast and characters, credit information, a brief synopsis of the series, and a critical analysis. Additional details include network information and broadcast history. The volume also features one hundred images and an introduction containing an historical overview of animated programming since the inception of television. Highlighting an extensive array of shows from Animaniacs and Archer to The X-Men and Yogi Bear, The Encyclopedia of American Animated Television Series is an essential resource for anyone interested in the history and evolution of this constantly expanding art form.
HONEY AND SALT:
Or, Wham, Bam, Thank You, Ma'am
Genre: Science Fiction – Super Hero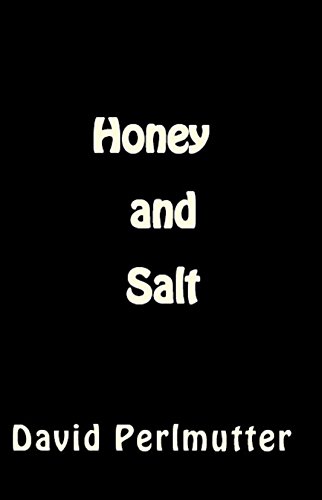 Bravery comes in all forms: fighting bullies and fighting your own demons.
Honey and Salt is a superhero novella that will draw you in the just fight of a few super heroines. The story is packed with action and humor.
Their quest against evil superheroes and against their own weaknesses is refreshing. You can identify with them and embrace their battles.
Rousing fantasy action with amazing young girls ready to fight for justice and for the oppressed.
If you enjoy a good action with an unusual plot, then this is the book for you.
LET'S BE BUDDIES:
A Jefferson Ball Adventure
Genre: Science Fiction – Super Hero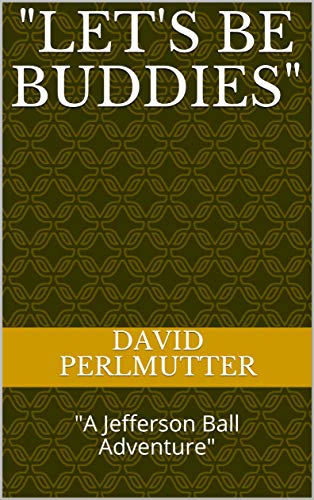 Major Hamilton Pomeranian, once a highly decorated Star Soldier, has been discharged for a recently gained injury. Now forced into a non-military life, she is uncertain about what to do until reconnecting with Jefferson Ball, an old army buddy, and agreeing to assist her at her "job"- not realizing exactly what that will involve until it is too late…
NOTHING ABOUT US WITHOUT US:
The Adventures of The Cartoon Republican Army
Genre: Fantasy / Humor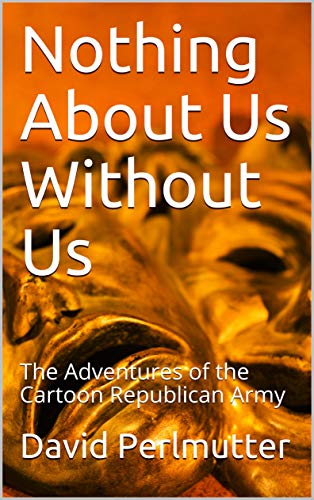 Anybody who loves animated cartoons should be interested in knowing the truth about them. Which is that they have lives after the camera stops filming, and pretty interesting ones at that. This book will give you the truth about who they are and what they feel, direct from their lips. Particularly about how the leaders of the world want them out of the way, for good….