Jan's Website
mailto:[email protected]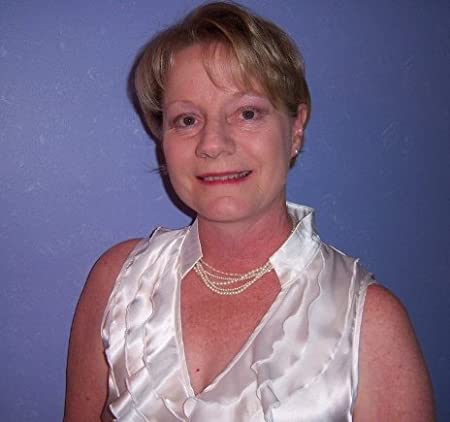 Jan Romes is a hopeless romantic who grew up in northwest Ohio with 8 zany siblings . Married to her high school sweetheart for more years than seems possible, she's also a proud mom, mother-in-law, and grandma. She likes to read all genres, writes contemporary romance and women's fiction, and enjoys finding new ways to stay fit.
TWO MORE MILES
Genre: Romance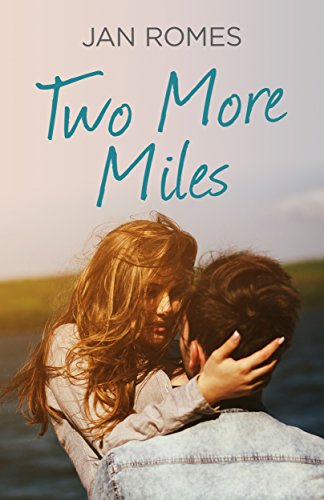 Ophthalmologist secretary, Ava Beckenridge goes overboard on the exercise regimen and passes out at the gym. Dr. Keith Miles, OB/GYN stages a rescue when she falls. There's an undercurrent of animosity between them from a spat they had earlier over a treadmill, but now there's something else to go with it – an attraction neither one wants. He's cocky. She's stubborn. Their pasts keep them guarded and causes trust issues. In the midst of all that madness, they both claim to see something that may or may not be there – she says he has severe eye strain, he says he can see she's with child. The humor is plentiful. The path to happiness is rugged. Will two more Miles fix everything?
BIG ON CHRISTMAS
Genre: Holiday Romance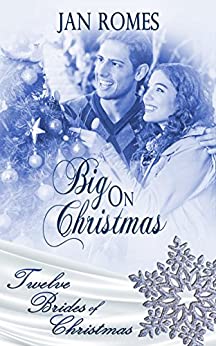 Born to free-spirited, convention-shucking parents, Cassie Newman thirsts for normal. Leaving L.A. with a secret, she finds herself in Woodstock, Vermont – a town rich with Christmas tradition. She's not big on Christmas but Woodstock feels like the perfect fit. Landing a job with Stennett's Hardware, she tries to forget the world she knew, but Luke's small-town charm makes her even more aware of the life she never had. Luke Stennett has his hands full with running the store and caring for his dad. He's attracted to Cassie but he doesn't have time for a relationship. Things are starting to go right but he harbors a secret of his own that has the potential to turn everything upside down.
Once their secrets are revealed, will it kill the chemistry and send Cassie back to LA? Or will she fight for her happiness and stay firmly planted in a place big on Christmas?
ONE SMALL FIB
Millionaire's Club
Genre: Romance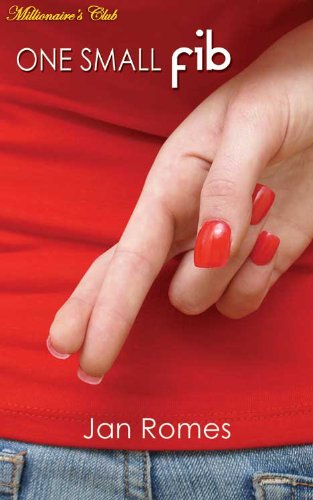 Millionaire's Club
Allie Blue's dream of buying the old Smithington mansion and turning it into a bed and breakfast is stomped by a mystery real estate developer with a fancy pen and loaded checkbook. With no bed and breakfast, Allie resorts to one small fib which lands her a flight attendant's job and the task of pampering Upward Airlines' most demanding frequent flyer — Kiptyn Thomas, III. Something raw and potent snaps between them, but Allie fights the attraction for the guy who thinks he's at the top of the food chain. Kiptyn Thomas is used to getting what he wants, when he wants it. Allie Blue both annoys and intrigues him. Will some well-intentioned fibs, a deep dark secret, and similar personalities draw them together or keep them apart?
TUCKED AWAY
Genre: Romantic Suspense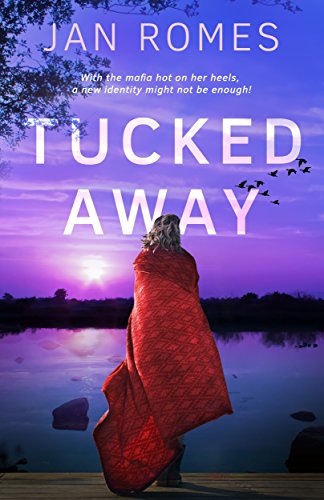 Secrets have cloaked Renee Dutten's entire existence. Placed in the New York foster care system as an infant, she was moved from family to family until high school graduation. With a bright future as a hairstylist in a posh salon, fate steps in and pulls the rug out from under her again. An eyewitness to a mob hit, the Federal government becomes her guardian. From foster care to witness protection, with only a semblance of normalcy in between, she now has a higher degree of madness with a new identity as Chloe Barnard, a new address in Ohio, and nothing familiar to cling to. The Feds tuck her away in a campground for the summer, with orders for her to maintain a low profile. Chloe's attempt to be reclusive, falls apart right away when she meets Aidan Gerrod. The attraction is powerful and her willpower is weak. Wanting him with every speck of her being puts both of their lives in jeopardy and becomes the biggest struggle of her life.Former Air Force Master Sergeant and ex-Intel government contractor, Aidan Gerrod is bitter that physical injuries sidelined his military career and an affair with his boss cost him the Intel job. Thinking a campground is the perfect location to regain his balance and find serenity until he figures out where to go and what to do next, he gets just the opposite. His gorgeous neighbor grabs his attention, but also stirs a lot of drama.
When trouble from their pasts comes knocking, will they face it together? Or will they be forced to go their separate ways to stay alive?
COFFEE & DESSERT – MEG –
Genre: Women's Fiction/ Romance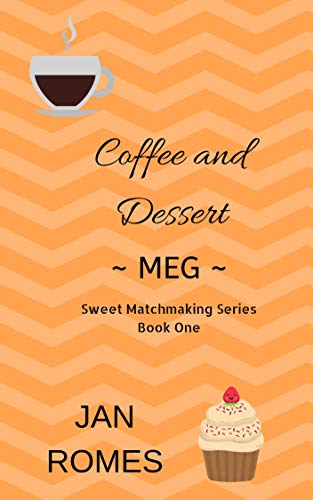 Meg Matheson's dating experience was a complete train wreck. She decided it was easier to swear off men altogether than to put herself out there again. Eighteen months later, something deep inside beckons. She tries to act as though everything's fine, but her boss seems to know what's going on and encourages her to check out Key West's new coffee bar and companion service. She scoffs at the idea. Curiosity wins. Riley Thomas lost his wife to a terminal illness. Before she left, she begged him to make their vision a reality – a coffee bar with sweet hookups. It took five years to conquer his grief and to open Coffee and Dessert. He isn't interested in finding love again, but he's on a mission to help others find it. Sparks ignite the second Meg and Riley meet. Because of their pasts, they deny the chemistry. Riley helps Meg make connections through his matchmaking service. Will Meg find her soul mate?
NO SWEAT PANTS ALLOWED – Wine Club
Genre: Women's Fiction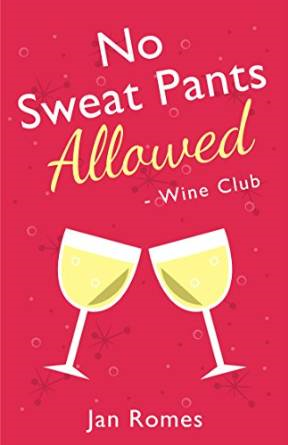 Suddenly single, in her forties, and eager to do what it takes to start over, Elaina Samuels meets three women with similar circumstances at a cash-for-gold event. They quickly become friends and form the No Sweat Pants Allowed – Wine Club. This newly found alliance brings about some humorous escapades, a few tears, and a bond so strong no man can break as they try to cling to the past and finally step out of their comfort zones to find a happiness they thought they'd never feel again.
Married To Maggie
Genre: Romance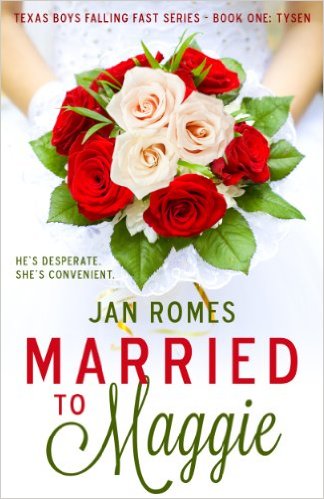 Texas playboy, Ty Vincent, heir to the Vincent Oil fortune needs a short-term wife to convince his grandfather and the Board of Directors that he's changing his ways so they'll name him CEO. Ditching an environmental conference in Atlanta to play in Reno, Ty suffers razor-sharp chest pains at the airport. The pains were becoming a common occurrence that started showing up after he lost his father in a fiery crash a year earlier. The woman who comes to his aid not only helps him with what she can only assume is a heart attack but she also fibs to keep airport security and paparazzi from descending on him. She's brilliant, unemployed and not his type which makes her the perfect choice for a temporary spouse. If he can ignore her extraordinary blue eyes then everything will go according to plan.
Cardiac rehab nurse, Maggie Gray finds herself the victim of hospital downsizing. When T. Loy Vincent, I, a former patient, offers her a million dollars to get his grandson under control, Maggie is pressured by her father to enter into the wife-for-hire scheme. All she has to do is convince Ty Vincent to marry her. When she tracks Ty down at the Reno-Tahoe International Airport to put things in motion, she finds him in the middle of chest issues. The nurse in her takes over and before she knows it she's eyebrow deep in yet another deal. The second she says yes to both agreements, her life is turned upside down. To top it off, she can't seem to curb an annoying attraction for Dallas's most famous womanizer.
Six months. No Sex. No telling each other what to do. It should be a win-win for them both. Will the mayhem of wealth, media attention, meddlesome friends and chemistry so hot it could melt plastic ruin their lives? Or will it be the catalyst for happily-ever-after?
Stella in Stilettos
Genre: Romance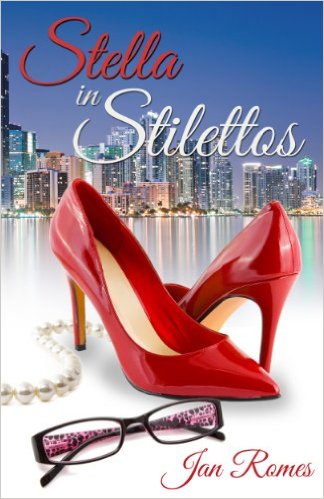 Sometimes you have to break the rules; sometimes you have to break them wearing stilettos ~ Stella Matson has had it with handsome guys who schmooze their way into a woman's heart and walk out the door when they get a better offer. As far as she's concerned, she needs to focus on the one thing that won't leave her teary-eyed on a Friday night – her job with the lingerie company. When drop-dead gorgeous, Alex Clay, is assigned to her department, the plan to focus on work is threatened along with her heart. Alex Clay is restless and trying to find his place in the business world. His boss seems to be grooming him for big things by giving him a taste of everything from the mailroom to the boardroom. When he does a short stint in the advertising department and meets hardheaded but intriguing, Stella Matson, she challenges his convictions and stirs an unwanted desire. He doesn't know whether to kiss her until they're both breathless, or find a new job.
Stay Close, Novac!
Genre: Romance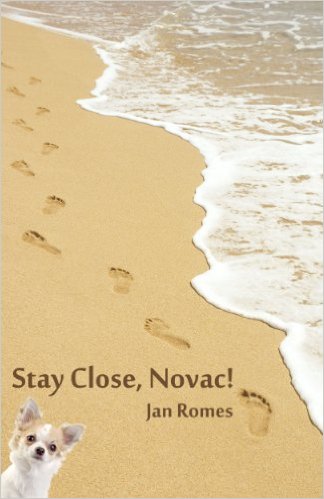 Jessi Novac leads the quiet life of a romance author until someone leaves a series of explicit notes under her windshield wipers and heavy breathing on her answering machine. Until NYPD can track down the culprit who's trying to scare the bejesus out of her, Jessi hides out at her grandmother's beach house in Myrtle Beach where she hopes to get her bearings. Instead, her life takes an even bigger tilt toward crazy when she meets her clumsy neighbor. She's suspicious of Ian Alexander, and attracted to him at the same time. Their relationship becomes a calamity of errors until strange things start happening at the beach house. Jessi clings to Ian for protection, but soon discovers her heart may be in more danger than her life.
Three Days With Molly
Genre: Romance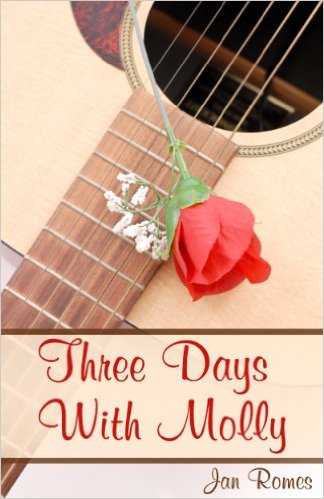 Finn Riley is a hard-working country-rock star whose less-than-meager upbringing turned him into a guarded, self-proclaimed heartless bastard. He's about to embark on a summer concert tour and is in need of a personal assistant.
Molly Williams is a stressed-out, over-worked aide to a divorce lawyer. She's dealt with people suffering from heartache and irreconcilable differences for so long that she thinks all relationships are doomed. When her boss takes a sudden leave of absence, she's gifted with three-months to do whatever she wants. A friend talks her into stumping as Finn's assistant.
Can two work-aholics with trust issues lighten up long enough to follow their hearts? Or will they kill each other before the tour is over?
LUCKY DUCKS
Audio Book
Genre: Romance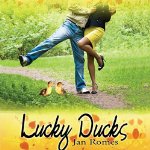 Recently divorced, Claire Stone is off to a fresh start. A new city. A job prospect. Wearing her lucky ducks underwear. Things are going great – until a clumsy lout barrels into her, sending her to the concrete. Her world takes a tumble too when the handsome klutz who scuffed her up turns out to be her new boss. Engaged twice. Dumped twice. Kasen Isaak has had his fill of green-eyed women, yet his father insists he hire Claire Stone – a nail-biting claustrophobic with the greenest eyes he's ever seen.
Will green eyes, a run of bad luck, and a slew of idiosyncrasies keep them from finding the greatest luck of all? ©2012 Janice Romes (P)2012 Janice Romes