Joe's BlogSpot
mailto:[email protected]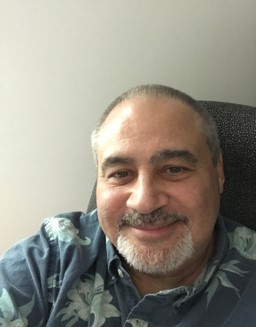 Joe Congel grew up in Syracuse, NY and currently lives in beautiful Charlotte, NC. He got his first break in the world of publishing when he illustrated the humorous book, Housetraining Your VCR, A Help Manual for Humans, published by Grapevine Publications back in the early 90's.A few years after Housetraining set the world on fire, Joe decided that he was better suited as a writer rather than as an artist, so he began by crafting short stories that allowed the reader to use their own imagination to add the visuals to the narrative. He figured that if a picture was worth a thousand words, he'd rather write the thousand words. Since he's enjoyed reading murder mysteries and PI detective stories all his life, he felt he had a pretty good grasp on how to create an engaging character in the world of private detecting. The Razzman Files – Tony Razzolito PI series is the result of that creative effort. The series is set in Syracuse, NY and Charlotte, NC, with future books in the series focused more in and around the Charlotte area. Joe is uniquely qualified to write about both areas of the country since he lived in Syracuse for 36 years and has lived in Charlotte for the last 23 plus years.

As much as Joe loves figuring out how to create and solve crimes of murder in his PI Detective series, he is equally passionate about writing short stories. The shift in style between plotting out a full novel versus the tighter plot points needed to develop a good short story helps keep Joe thinking outside the box.

When Joe is not writing he can be found spoiling his grandkids.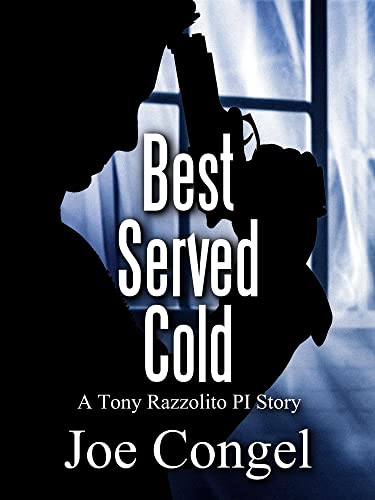 Private eye, Tony Razzolito along with Homicide Detectives John Cahill and Lucy Havens are racing the clock to catch a killer that should've been behind bars a year ago.
Last year, up-and-coming NASCAR driver, Jarrod Trevino was murdered and left in an alley in the middle of the city. A murder that neither Razzolito nor the cops were able to solve.
A year later, Teddy 'Sky' Jones, new rookie sensation for the Charlotte Wildcats basketball team was shot to death and his body left in an alley behind the Spectrum Sports Center.
There are enough similarities between the two murders—both high-profile athletes killed in the same way with the same caliber gun, both left in an alley in Uptown Charlotte—that the city may have a potential serial killer on their hands. Or could it be a copycat killer? Or maybe something else entirely?
The mayor, the CMPD, and the city of Charlotte, all believe the murders are connected. Tony Razzolito disagrees and signs on to help the police discover the truth in this baffling, whodunnit murder mystery.
But first, he and the lead homicide detective need to learn how to play nice. Because their egos keep getting in the way of finding justice for the victim's families and for a homicide captain who's feeling the weight of a frustrated city sitting heavily upon her shoulders.
This is Book 4 in the popular Razzman Mystery Crime Files series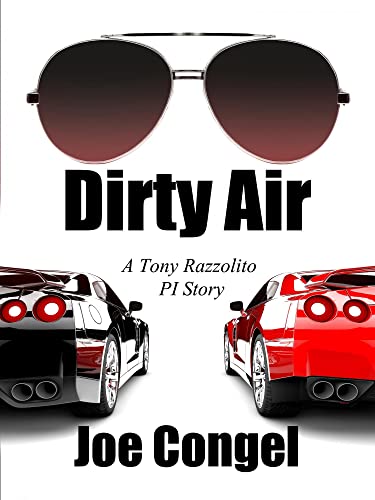 Crossing the finish line from the dark side of the track can make it hard to find the winner's circle.
The adrenaline rush is real. So is the danger.
Stock car or modified. Track or street. One can make you famous… the other can make you dead. Tony "Razzman" Razzolito is in way over his head as he works to solve the most challenging case of his career. An up-and-coming NASCAR driver is found shot to death in an alley in uptown Charlotte. When the widow of the victim asks Tony and his partner at McHenry Investigative Services to find out why her husband was killed, the Razzman gets a quick education in a sport he knows nothing about. His investigation soon leads him to the world of illegal street racing where he tangles with a crew led by a maniac that doesn't like to lose. Mix in a healthy dose of tension between Tony and a certain Homicide Detective assigned to the case and tempers as well as egos are bound to get in the way.
This is book 3 in the popular Razzman Mystery Crime Files series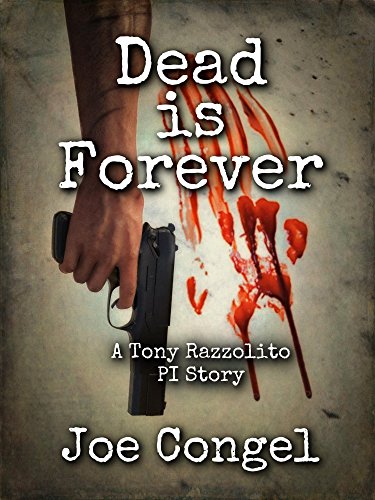 Tony Razzolito, AKA the Razzman, is tired of dead-end sales jobs and refuses to get another, despite a huge blowout with his wife. Instead, he decides to pursue his dream of becoming a PI. He just has to figure out how to get started. Just hours later, Tony receives a phone call from his friend, Detective Joe Humphrey – his wife has been murdered. The devastating news sends Tony's emotions on a roller coaster ride he didn't expect. Yes, their marriage had issues, what marriage doesn't? But now… now he would never have the opportunity to work things out, to make amends, or to say he's sorry. Shocked, pissed off and emotionally overwhelmed, he is determined to find the killer and insists on helping Joe with the investigation. When clues to another woman's death tie the two crimes together, Tony may discover that some secrets about his wife are better left hidden.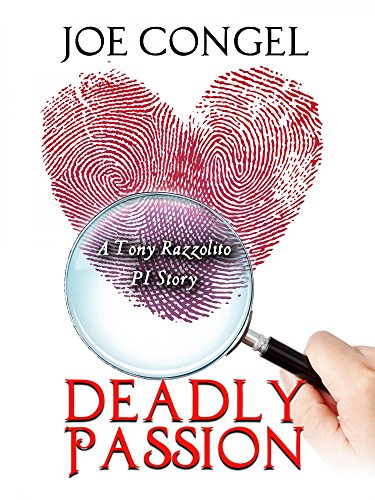 Two women dead: One a twenty-year-old cold case, the other brutally fresh. Both had their lives cut short and their hearts cut from their body. PI Tony Razzolito, working for his favorite pro bono client, can't seem to stop second guessing the results of the police department's original investigation as he works to put the pieces together to solve the twenty-year-old murder. And now, as the cops are deep into trying to figure out who committed the new crime, the clues appear to keep leading back to the same suspects from the cold case. And to make matters worse, Tony keeps finding himself stepping on the toes of the seasoned homicide detective who was never able to solve the original murder the first time around. —This is book two in The Razzman Files – A Tony Razzolito PI Story series—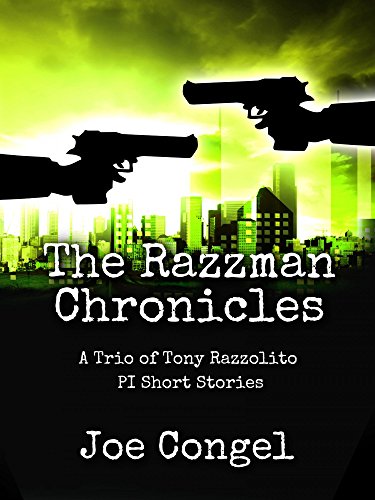 Tony "Razzman" Razzolito has settled into his new profession as a Private Investigator. He likes helping people solve the puzzles that complicate their lives–and he's pretty good at it–even if it gets in the way of his own personal life… Which seems to be the norm for him. And with the help of no nonsense, sexy Police Captain Rita O'Connor, Tony tries to successfully balance life, love, and the pursuit of the bad guy. * In Film at Eleven, Tony helps solve a crime of murder and passion when the co-worker of a pretty TV newscaster becomes obsessed with her, and feels threatened by the other men in her life.
* Downtime finds Tony trying to make heads or tails out of a mob related disappearance, all while trying to keep his promise of a romantic get-away with his girlfriend.
* The Judge pushes Tony's detecting skills to the limit, as he pieces together clues as to why a sitting Judge is kidnapped right before the biggest case of his career. Come along for the ride while Tony Razzolito, PI sorts through the evidence as he attempts to solve these three cases full of Murder, Sex, Kidnapping, Travel, and of course… Fun!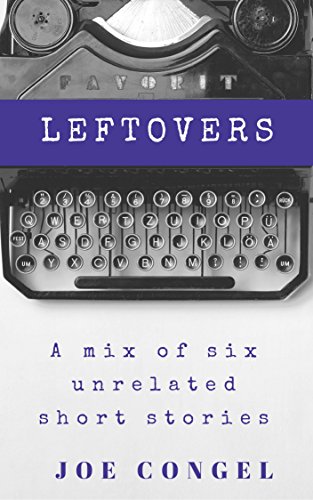 Leftovers is a collection of short stories that are totally unrelated to each other. A couple are short-shorts while others are just merely short. Enjoy a little bit of everything – murder, blackmail, embezzlement, excitement, action, betrayal, and of course, love. So lose yourself for a while in a fun, quick, easy to read assortment of stories that will make you forget your troubles … at least for a little while.