Kim's Website

mailto:[email protected]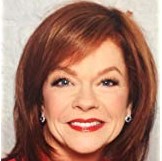 Dr. Kim Nugent is an innovation leadership coach with an exceptional track record of engaging aspiring leaders. She earned the 2019 Innovation Coach of the Year by the International Association of Top Professionals. As a certified coach, keynote speaker, and three-time leadership best-selling author, Kim is a sought-after Promotion Protocol expert for both younger and experienced professionals in the workforce today! Her latest book launches in September of 2019. It is titled: Paving Your Path: What Next for High School Graduates? Prior to her current career as an author, trainer, and coach, Kim worked in higher education for many years as a University President and VP of Faculty Development. Prior to higher education, Kim spent over twenty years in the hospitality industry which included Divisional Manager for Hilton Hotels and Special Projects Manager for Brennan's. Kim as a doctorate degree in Education, an MBA, a master's in Human Resources Management and a master's degree in Instructional Design and Online Learning, and a bachelor's degree in Hotel and Restaurant Management from the University of Houston, Hilton College.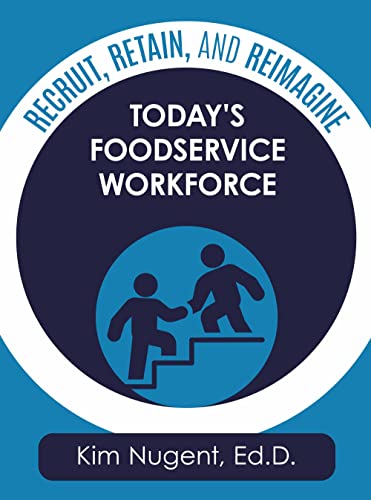 The foodservice industry weathered one of the most challenging times during and after the pandemic. The industry had to reinvent every aspect of its operations to stay in business. While innovation and creativity were in play, the reality is sadly, many operations did not make it. Other contributing factors were "the great resignation", "quiet quitting" and a new generation entering the workforce with very different values from previous generations. Now what?

Business operations are seemingly back to normal and yet great employees seem harder to attract and retain. If this sounds like a situation you are facing, this book is for you.
This book provides practical tools and gap analysis to reimagine today's foodservice workforce and what matters to them.
This complete guide will show you how to recruit, retain, and reimagine a new type of workforce.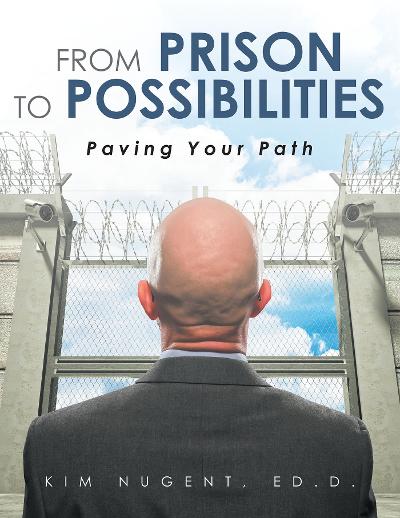 The purpose of this book is to develop a plan for your successful transition from incarceration to living a full and productive life post-release. Ideally, the process of getting ready for the transition starts six months prior to your release. The ideal structure is for you to have a mentor and go through this program every week while still in prison and twelve weeks post-incarceration. The objective is to reduce recidivism by addressing community-reintegration issues and providing a structure for transition success. In other words, to keep you from returning to prison by helping you build a successful life as you address typical problems in the free world outside of the prison walls! The book provides some prework to get you ready to reach out to a mentor. Once you are ready, you and your mentor will meet weekly to discuss the chapter. The design of the book is to provide you with an opportunity to work on life and employability skills. Finally, a checklist and templates are provided to ensure post-release readiness. By the grace of God, most people have not been incarcerated and probably cannot imagine how their life would have turned out if they had gone to prison. It is my prayer that if you or your family member or a church partner are reading this book, they will believe you are worth it and want to reinvest in you to give you a second chance. We all deserve a second chance. Certainly, God has provided for a lifetime of chances!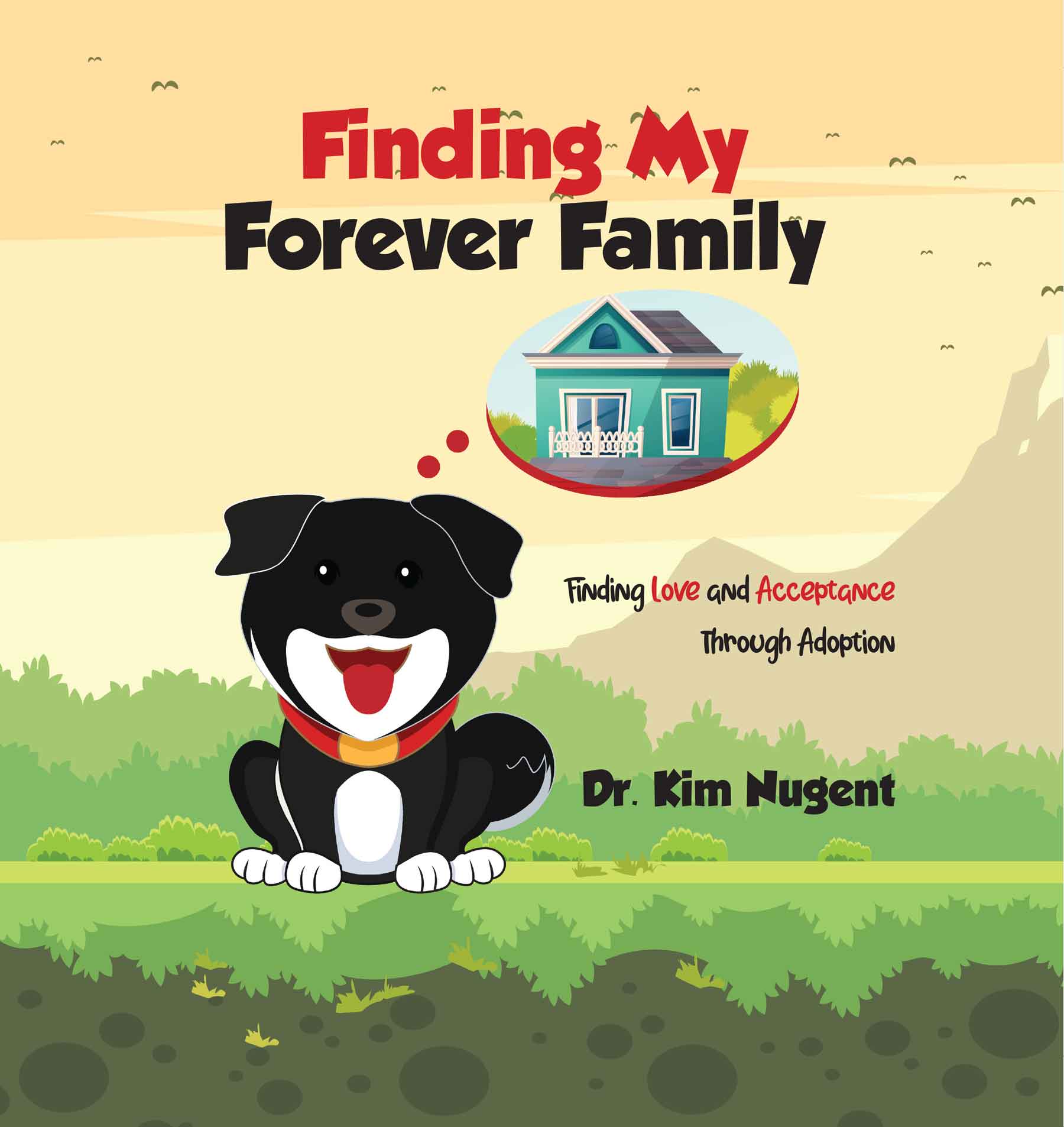 This book celebrates the hopes and dreams of finding the love and acceptance of a forever family through adoption. This book is written from Sumo's perspective, a young puppy, and his life growing up. It begins with Sumo living on a farm in Kentucky and then travels to Texas in hopes of finding a permanent home. Beautiful illustrations and funny stories show the many adventures of Sumo the Akita throughout his life. Finding a Forever Home has a special and loving message of being chosen. This book makes a great gift for any occasion and especially for children who are adopted.
​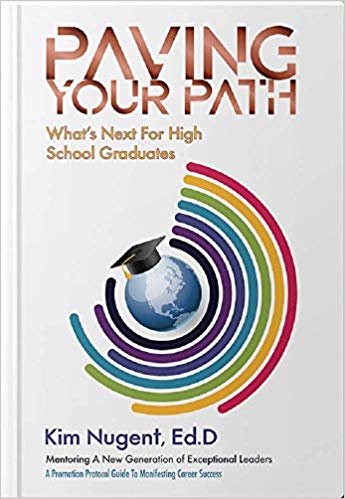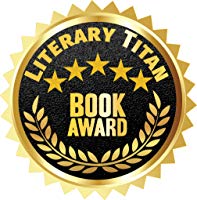 Paving Your Path: What's Next After High School Graduates (A Promotion Protocol Guide To Manifesting Career Success) Develop Your Plan. Know Your Power. Fulfill Your Destiny. Do you ever feel like you don't know what to do after graduation? Do you feel pressure based on what your friends are doing? Are you just going along with no real plan? Or do you wish you could have a mentor to help you navigate what is right for you? Do you want to find your purpose, value, passion, and pathway to determine your destiny upon graduation? If you answered "YES" to any or all of these questions, then this book is for you! Paving Your Path book is a practical and time-saving guide to help high school students develop a plan before graduation so they can fulfill their destiny. For this book to be most effective, the high school student (mentee) should select a mentor and develop a relationship. Together, they will use the book over 30 weeks to determine the right pathway upon graduation and produce a set of deliverables. Paving Your Path offers a strategic process that capitalizes on the experience of the mentor and includes the uniqueness of a mentee to achieve key results based on collaboratively agreed-upon objectives on their 30-week journey. This complete guide to Paving Your Path and career success will show you how to: • Learn about your choices • Engage with your mentor • Innovate your education • Inspire your future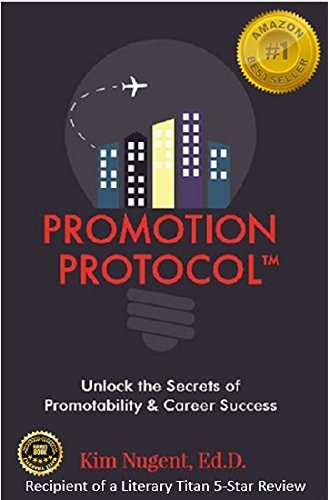 AMAZON BESTSELLER and #1 NEW RELEASE Recipient of the 5-Star Readers' Favorite Award
Are you struggling to skyrocket your career? Do you often miss the opportunity to get promoted? Are you trapped in a cycle of career stagnation within your organization? Are you struggling to understand the language of your leaders? Dr. Kim Nugent is a master mentor who brings over 30 years of consistent excellence to her readers and clients. As an innovation leadership coach, she is bringing her passion for exceptional leadership into the forefront of everything she does. Kim is helping people gain the confidence, communication skills, and success in their careers to ultimately assisting them in enhancing their promotability. Through her wisdom, experience, and process of promotability, Kim Nugent gives you practical tools to redefine and lead your way to career success and create your legacy! She strategically and step-by-step guides you to enable the pathway to your career success. Promotion Protocol provides a coaching framework that allows the supervisor and the employee to collaborate and unlock the secrets of promotability and career success. The process capitalizes on the experience of the supervisor and includes the uniqueness of a new generation. This complete guide to promotability and career success will show you how to:
* Learn the proven pathway to promotability.
* Engage people to ignite their passion.
* Innovate, coach and leave a legacy.
* Inspire others through artful communication.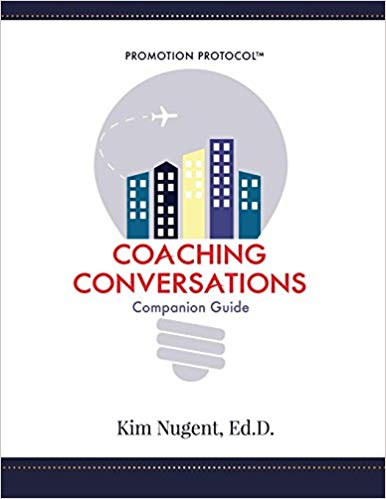 What if we created a win-win situation in your next promotion or job interview? Take this self-assessment inventory before you apply for the next promotion. If you are the employee and are reading this to improve your chances of getting promoted, begin by completing the self-assessment. In the first column, rate yourself in each category from 1 to 10; 1 being poor and 10 being excellent. Do not skip any of the twenty-six categories. Save the second column for your weekly coaching meetings. If you are the supervisor, schedule weekly coaching meetings. Read through the questions before you meet with the employee, so you have a sense of where you want to take the conversation. Feel free to enhance the questions based on your company's culture and environment. This approach will help you mentor a new generation of aspiring leaders. Know that by using this approach you are leaving a legacy for our high-potentials to step into their future.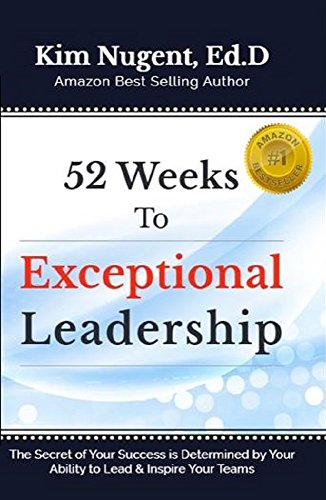 52 Weeks to Exceptional Leadership is a practical and inspirational guide for leaders and managers. It is a business book for those who have the responsibility for developing talent in their departments and organizations. If you are that forward-thinking leader or a manager, this book is for you! As you integrate your company's resources, impart your experience, inspire with your philosophy, with this book by your side, you can confidently add enthusiasm and results to your performance. This book will walk you step-by-step each week for the first year to build upon the talent and strengths of the individuals you manage or lead. This guide adds real structure to your management strategies, saves you time, money and gives you a weekly topic for your coaching calls or meetings. Inside you will find a weekly journal page to record your actions, reflections, and areas for improvement. Inside the book, Dr. Kim Nugent gives you the opportunity to read and address one practical strategy per week for one year. Use this book for self-improvement or as a guide in developing new leaders, managers in any organization. Kim advises that after you implement each strategy, make notes in the provided journal space about what worked and what could be improved. She attests that this weekly practice will become a habit. Inside this book, you will find fifty-two strategies to build a strong foundation in the area of leadership development. This practical guide assists you in enhancing the exceptional skills and talents you bring to the position or as part of your mentoring new leadership talent. You can indeed read topics in random order, based on your immediate priorities and concerns. Try not to read the whole book and put it away. If your preferred learning style is to read the entire book for the framework, context, and content, that is fine. But make sure to go back and re-read one-strategy-a-week and complete each journal page to further reflect on your implementation of the strategy with your team. That is where you will find the treasure and the real value of this book.
​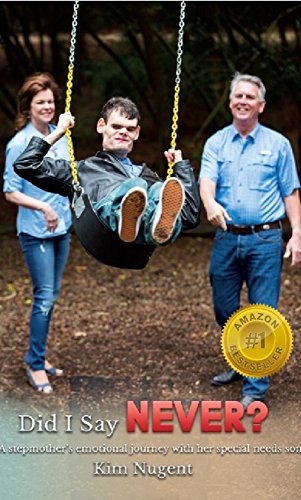 Dr. Kim Nugent is the best-selling author of Did I Say Never. Kim shares her personal 32 year spiritual journey, a true story, filled with sorrows and joys, challenges and tears that unfolded during her marriage and life as a step parent. The intention of the book is to provide ideas, questions, resources and heartfelt encouragement for parent's to help their special needs child or adult so they achieve their full potential and improve the overall quality of their life. Kim never thought she would marry again and for sure not to a man who had children.
Little did she know that her life would change –in unimaginable and dramatic ways, and this is where the story begins! Did I Say Never is an emotional journey of love, frustration, and overwhelm. Kim step-by-step describes the details of each step she took on the path and talks about the Angels that appeared just at the right time to guide and uplift her. While Kim does not have all the answers for you and your family, she knows the struggles, pains, joys and victories. Kim offers remarkable disability resources and questions for consideration for you, your family, teachers, and caregivers. Have you ever felt completely lost, confused or extremely overwhelmed about what to do next with your disabled child or adult? Have you ever felt clueless as to what questions to ask next or what resources might be available to you? Then grab a copy and don't let anyone stop you from "designing your life without limits"! Did I Say Never is a must read.