Laurean's Website
mailto:[email protected]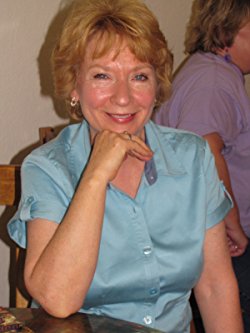 Laurean Brooks creates unforgettable speak-their-minds characters. Her alpha heroes exhibit a large dose of charm mingled with mischief, which more often than not ignites their ladies' tempers. Ms. Brooks' savvy heroines proclaim their independence with a "Who needs a man?" attitude, but soon find themselves in ridiculous scrapes of their own makings. Scrapes that will take the aid of their heroes to redeem them.
This author has a gift for incorporating laugh-out-loud humor into her stories. Stories which address serious life issues. Issues like repercussions from past abuse, rejection, loss of a mate, or a shocking secret revealed.
Laurean Brooks takes her readers from joy to tears to laughter, and everything in between, while they follow an obstacle course to forgiveness and emotional healing.
When you climb off the roller coaster you may find yourself saying, "That was exhilarating! I'm climbing on again."
LIZZIE'S BARGAIN
Genre: Christian Historical Fiction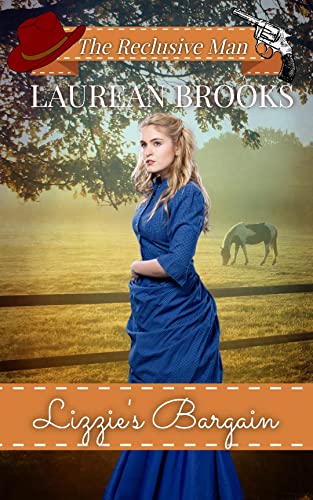 Their foreman rides away the same day Lizzie Vincent buries her father. A week later a reserved stranger stumbles onto the Vincent ranch. What is he hiding?

Extenuating circumstances surround the death of Lizzie Vincent's father. A bullet from a rifle barely misses his chest while he inspects a break in the fence. Two days later he dies of heart failure. Was the shot meant to kill him? What motive did the shooter have?

Lizzie Vincent has just returned from her father's funeral when their foreman Jesse saddles up and rides away. She'd hoped he would propose in spite of her grandmother's warnings. Days later, a bedraggled stranger stumbles onto the ranch. Expecting Jesse's return by fall roundup, Lizzie bargains with Britt Langford to fill his position until then.

What Lizzie does not count on is losing her heart to this enigmatic stranger. Why does Britt evade questions about his past? What secrets lurk behind his soulful gray eyes?

Britt went to prison for a crime he did not commit. He's kept that secret buried and when folks start prying, he packs up and leaves. Britt soon loses his heart to Lizzie, but she's asking questions. His head shouts, "Flee!" but his heart pleads, "Stay!" Britt determines to stay, only because a Langford keeps his promises. And only until fall roundup.

As Lizzie's attraction toward Britt grows, she struggles with her loyalty to the previous foreman. Will Jesse return after sowing his wild oats? Has her loyalty been misplaced? Will Lizzie seek God's guidance to make the right choice—whether it be Jesse or Britt?

Will Britt and Lizzie catch the culprit cutting their fences—the one whose shot was the indirect cause of her father's death?
RYAN'S RECKLESS BRIDE
Genre: Christian Romance/Historical Fiction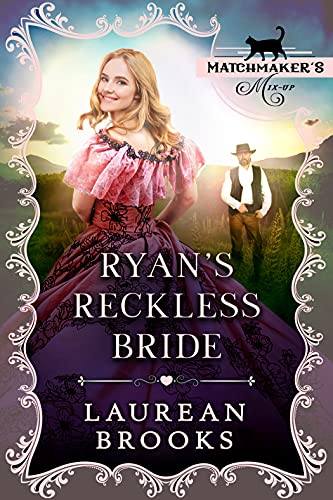 Struggling rancher Ryan McKay needs a mother for his nineteen-month-old daughter. He requests a sedate, responsible young woman not given to risky decisions as was his deceased wife. She must be adept at cooking and able to perform some outdoor chores. To prevent temptation, Ryan hopes the woman is as plain as homemade soap, because their marriage will be in name only. When bubbly, petite Annalyn Pierce hops off the stage in her fancy ball dress, Ryan's jaw drops. She's pretty and her resemblance to his dead wife is stunning. Annalyn is prepared to be thrown out of the house when her aunt dies. She's contacted Agatha Sinclair's Matchmaker's Agency to find an adventurous cowboy. Annalyn is thrilled when she's matched with an adventurous Texas rancher who wants an attractive young lady to travel with him. Ryan and Annalyn decide to wait 8 weeks to tie the knot, to ensure they are suited. Ryan isn't the adventurous cowboy Annalyn requested, but she is drawn to his gentle eyes and kindness.
After she burns two meals and almost sets the house on fire, Ryan suspects he has the wrong bride. He's hesitant to renege on the agreement because he's smitten with the vivacious beauty whose silly antics have helped his heart heal. Fearing Ryan will send her away when he discovers she can't cook a lick, Annalyn engages a neighbor to give her cooking lessons while he checks on the herd during the day. One day, Ryan rides in early and discovers the neighbor lady hiding in the barn. Annalyn's covert plan is exposed and she's lost Ryan's trust. She sets out to regain it, but fails when she makes a reckless decision that endangers his little girl's life. Heartbroken, Annalyn is sure Ryan will never forgive her. Will Ryan put Annalyn on the next stage out, or will he open his heart to her, even though she
HALF-PRICE BRIDE
Genre: Christian Fiction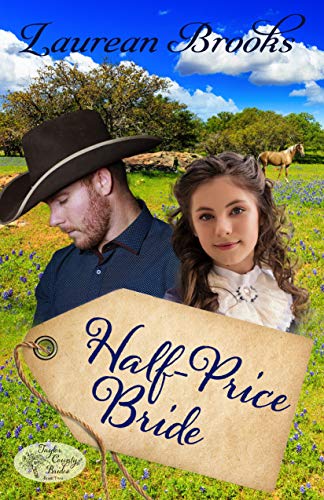 To escape a contentious relationship, Emily Hammons answers a mail-order bride ad from a dentist in Abilene. Arriving a day late, she is shocked to find him exchanging vows with another woman. Handsome rancher, Clint McCall came to town to fetch the doctor, but Doc is attending a wedding. As he waits outside the church, the bride tears out, slamming a pretty brunette into him. Clint tries to steady her, but loses his balance, becoming a cushion for her fall. With an injured foot and an empty purse, Emily accepts Clint's offer to care for his ailing mother. Clint has arguments to back his opinion of mail-order brides. His mother suffered years of abuse at the hand of an angry man when she answered an ad. With no relatives in Abilene, why did Emily travel more than 600 miles from Memphis? Clint feels she is hiding something. The dentist in on the hunt for his "other" bride. Will he find Emily? Will Clint's love be strong enough to endure Emily's secret, or will it destroy them?
JOURNEY TO FORGIVENESS
​Genre: Romance, Historical, Inspirational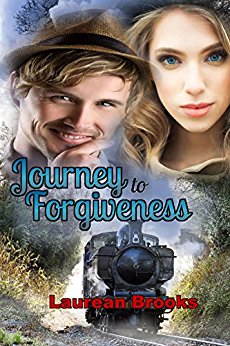 It's 1938 and times are hard. The Great Depression strikes the South, forcing many residents to sell their farms. When boll weevils infest her family's cotton crop, Jenny Largent must move to Chicago to find work to support her family. At the Kankakee depot along the way, Jenny confronts a tall handsome stranger after he runs off with vanity case. She retrieves her case, but this same man surprises her when he takes the pulpit in her aunt's church to coerce the congregation to give to his "worthy cause." Tornadoes struck a small Illinois town, leaving it in ruins. Austin Brady pleads for money from the church to rebuild South Pekin. When he asks for volunteers to join a 12-day mission trip to the stricken area, Jenny signs up, but only to expose Austin. When she has proof, the world will know the truth. When Austin lifts a large roll of money from the mission strongbox, Jenny has the evidence. So why doesn't she report him? Has this charming man with the periwinkle eyes mesmerized her? At the sight of him, her heart races. Is Jenny hopelessly in love with a thief?. But he's an embezzler! She will not compromise her convictions by joining herself to a man who lacks any. Or…will she? Jenny's abusive father left her with emotional scars before he deserted the family fours years ago. She's vowed never to marry. Until she falls for Austin. Will Jenny obey God's nudging to reconcile with her estranged father? Will she ask Austin the tough questions that will ultimately make or break their relationship?
NOT WHAT HE ORDERED
Genre: Historical Fiction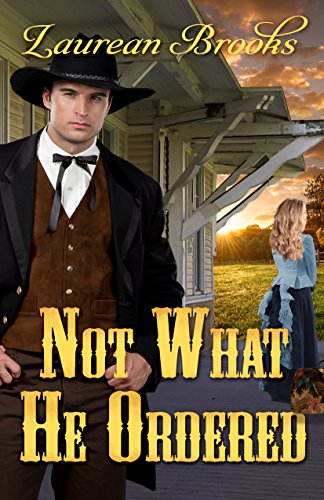 When Carrie Franklin struggles with a drunk, leaving him unconscious, or perhaps dead, she flees. Forgetting the promise to her deceased mother she deserts her feckless brother and takes the train to Abilene, Texas. Carrie shares a seat with Molly, who confides she's a Mail Order Bride enroute to meet her fiancé. Molly's friend was set to join her in this adventure. Bus suspicion made Katy Davis back out of her betrothal. Because Carrie will disembark in Abilene, Molly asks her to explain Katy's absence to the waiting ranch owner, Josh Kramer. Due to miscommunication, interruptions, and an empty purse, Carrie, seated beside Josh, heads to the ranch under his assumption she is Katy Davis. When Josh's aunt pulls Carrie aside to reveal a secret Carrie finds herself in a quagmire. Aunt Em will also suffer if Carrie reveals her true identity. Josh is leery of Katy Davis, never suspecting his aunt's deception. Is Katy out to get the ranch? His attraction toward her grows, but he was once burned by a woman and swore, "Never again." Her secret threatens to destroy any love Josh has for her. Did she kill the drunk? Is the law looking for her? Will God's forgiveness help Carrie and Josh find true love and happiness?