EMAIL: [email protected]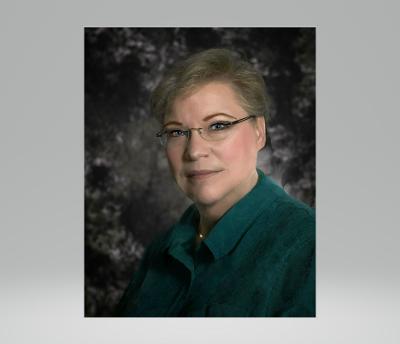 Marjorie Swift Doering enjoys writing in many genres, but is focusing, for now, on mystery/police procedurals with her Ray Schiller Series: Dear Crossing, Shadow Tag, Targeted, Web of Silence, Remains and One Way Out. While Marjorie comes from a family of PGA and LPGA golf professionals, from an early age, her passion has been writing. A graduate of WSU, Stevens Point with a B.S. in Secondary Education, she finds her major in English and minor in Psychology very helpful in the creation of her stories. Marjorie and her husband Denny, the parents of two wonderful, adult children, live in beautiful northwestern Wisconsin with their Springer Spaniel and three crazy, lovable cats.
THE HORROR WITHIN
Genre: Horror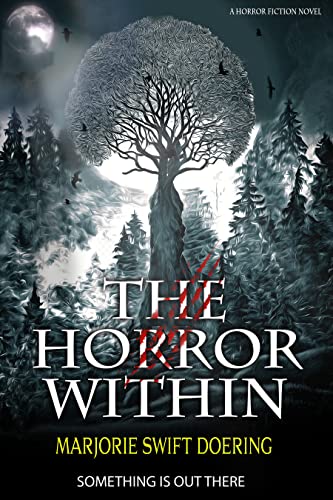 It's 1919.
Home from the war in Europe, Eryk Laska faces two new foes. One poses a threat to his personal happiness. The other is a threat to the lives of every man, woman and child in Floodwood Station, Ohio at the edge of the Hocking Hills State Forest. As the gruesome body count rises, immigrants in the small, coal-mining town soon realize what they're dealing with. The creature is a Wilkołak, a Farkasember, a Vârcolac. The beast is the same regardless what it is called. Huge, powerful, and incredibly lethal, the beast is driven by its bloodlust. Now, it's stalking their forest… and them. Eleven-year-old Emily Ann Sokel tried to warn them.
They should have listened.
DEAR CROSSING
A Ray Schiller Novel – Book 1
Genre: Mystery / Suspense / Police Procedural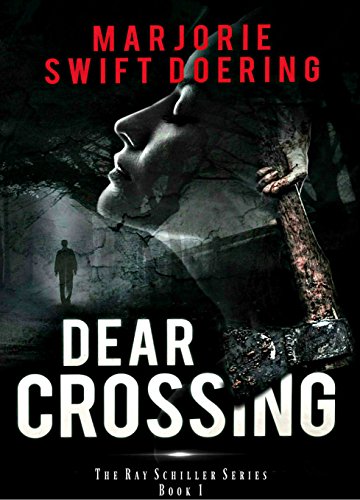 The wife of a prominent Minneapolis business executive lies dead in the couple's secluded summer home. Not just dead—murdered. In the midst of personal turmoil, Ray Schiller is forced to follow the clues to the Twin Cities in pursuit of the killer. Unraveling Paul Davis's carefully guarded personal life threatens the new widower's bid for the imminent opening for the presidency of ACC, the prestigious corporation founded and run by his father-in-law. Ray's tenacity turns up more suspects, but their greed, ambition and loathing erupts in deadly in-fighting. Just as he's about to bring the case to a sudden, unpredictable end, a shooting incident threatens to destroy Ray's marriage as well as his law enforcement career. He battles back only to learn the devil is in the details, but the details aren't what anyone expected.
SHADOW TAG
A Ray Schiller Novel – Book 2
Genre: Mystery / Suspense / Police Procedural
Detective Ray Schiller is buried in work. His new assignment is almost enough to keep his mind off his crumbling marriage. When a prominent executive is found in the boardroom with a gunshot to the head, the Board of Directors insists it was suicide. Ray and his new partner Dick Waverly aren't so sure… As they dig deeper, Ray and Waverly are waylaid by a tangled web of deliberate misdirection. The motives abound in a high-stakes corporate culture. And Ray is about to discover that the killer is prepared to go to extreme lengths to keep the truth a secret… Shadow Tag is the second standalone mystery in the Ray Schiller detective series. If you like stunning whodunits, pulse-pounding action, and budding partnerships, then you'll love Marjorie Swift Doering's high-stakes story.
TARGETED
A Ray Schiller Novel – Book 3
Genre: Mystery / Suspense / Police Procedural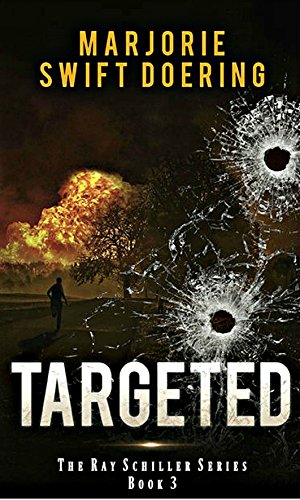 Ray Schiller likes to play things by the book. But when Amy becomes a murder suspect, he refuses to stay away from the case, despite the conflict of interest. He harries his partner Dick Waverly for information, determined to clear Amy's name… When his attempt to keep her safe sends him into a collision course with the true killer, Ray is forced into a race against time. If he fails, Amy won't be the only one who suffers. He may lose everything he holds dear… Targeted is the standalone third installment in the Ray Schilling mystery series. If you like tense action, realistic characters, and shocking twists, then you'll love Marjorie Swift Doering's captivating tale.
WEB OF SILENCE
A Ray Schiller Novel – Book 4
Genre: Mystery / Suspense / Police Procedural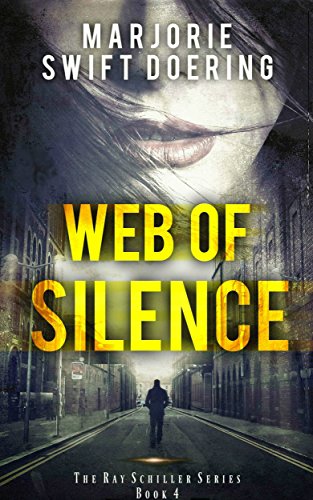 In his line of work, Detective Ray Schiller can't help but assume the worst. When a man and woman lie shot in a dark Minneapolis alley, he senses the crime is more sinister than a simple mugging. The discovery of an abandoned child nearby and a second murder victim miles away only adds to the mystery… But when the child won't talk, Ray runs out of clues to follow. As he searches for answers, another kind of silence hits the detective where it hurts. Waverly is keeping something from him, and the implications could destroy their partnership for good… Web of Silence is the standalone fourth mystery in the Ray Schiller series. If you like authentic characters, high-octane action, and unexpected twists, then you'll love Marjorie Swift Doering's pulse-pounding tale.
REMAINS
A Ray Schiller Novel – Book 5
Genre: Mystery / Suspense / Police Procedural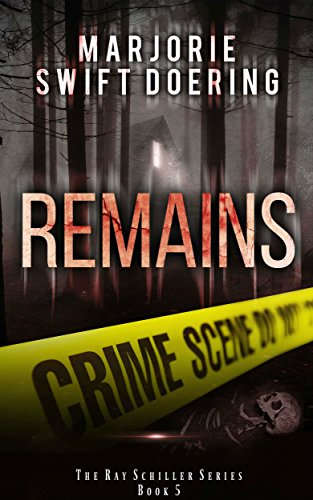 Detective Ray Schiller is no stranger to crime scenes. When he sees the blood-soaked rug, it's obvious that the victim didn't make it out alive. Unfortunately for Ray and his partner, vital forensic evidence is hard to come by when the corpse is missing… With lives on the line, Ray's department has no choice but to accept help from a psychic. To Ray, psychics are nothing more than scam artists. But even he has to admit that her premonitions are disturbingly accurate… To stop the killer from striking again, Ray may need to first uncover the psychic's secret… Remains is the fifth standalone mystery in the Ray Schiller detective series. If you like edge-of-your-seat action, realistic characters, and puzzling clues, then you'll love Marjorie Swift Doering's fast-paced tale.
ONE WAY OUT
A Ray Schiller Novel – Book 6
Genre: Mystery / Suspense / Police Procedural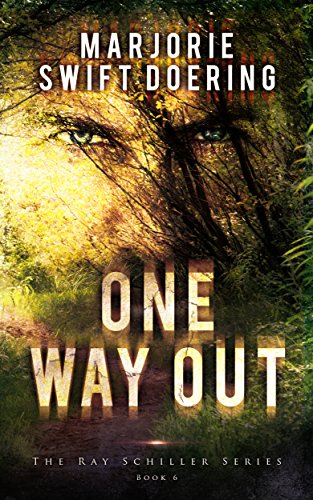 A chance encounter… A deadly game of cat-and-mouse… Detective Ray Schiller's relaxing three-day getaway turns into a desperate struggle for survival. While his family faces an unexpected crisis at home, for Ray and his friends, the situation at their secluded campsite makes them the prey in a deadly chase through the surrounding untamed, backwoods terrain. The odds are stacked against their escaping the deadly, misfit couple and getting out alive.
COLLISION COURSE
A Ray Schiller Novel – Book 7
Genre: Mystery / Suspense / Police Procedural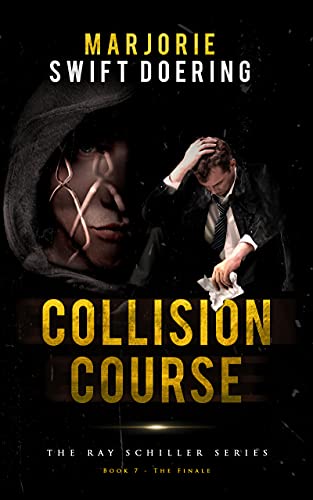 In the middle of the night, Detective Ray Schiller is sent to a crime scene in downtown Minneapolis. For him, it's business as usual… grim business. Behind a defunct dry cleaning shop, an attractive young woman has been found dead inside her car. The victim's past is virtually a blank slate, but more recent events in her life turn Ray's attention in an intriguing direction. Unfortunately, Ray's assignment to the Libby Bates case proves fate can be as cruel as it is inevitable. His investigation puts him in the crosshairs of an enemy he didn't know existed. A seed of hatred, planted ten years earlier, has grown like a cancer. While Ray's pursuit of a murder suspect puts him in lethal danger, it's the consequence of a decade-old grudge that turns his world upside-down. The accusations are false. The hatred is real. The consequences are terrifying.