Michael's Website
mailto:[email protected]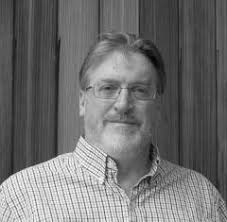 Michael Stephen Daigle grew up in the Northeast U.S. from the snowbelt shores of Upstate N.Y. to the woods of Maine and the piers of New Bedford, Mass., all the while writing. He and his  family now live in New Jersey. His first job was picking blueberries in Maine and his last job was a 33-year career as a newspaper writer and editor. He wrote his first novel at 22, and a second at 24. The second one years later became the first book of his Frank Nagler Mystery series: "The Swamps of Jersey" (2014); "A Game Called Dead" (2016); and "The Weight of Living" (2017).
The Frank Nagler series follows the story of Ironton N.J. Detective Frank Nagler as he solves crimes and tries to sort out his troubled life. "I like creating messy mysteries with lots of moving parts and layers of story. It lets my detective hero Frank Nagler lead the reader through the twists and turns." 
"A Game Called Dead," was named a Runner-Up in the Shelf Unbound 2016 Indie Book Contest.
"The Weight of Living" was awarded FIRST PLACE for Mysteries in the 2017 Royal Dragonfly Book Contest; was named a NOTABLE 100 Book in the 2018 Shelf Unbound Indie Book Contest; was named a DISTINGUISHED FAVORITE in the 2018 Independent Press Awards.
He has discussed his books at numerous libraries and book fairs, and in readings for the Mystery Writers of America. 
DRAGONY RISING
Genre: Mystery / Thriller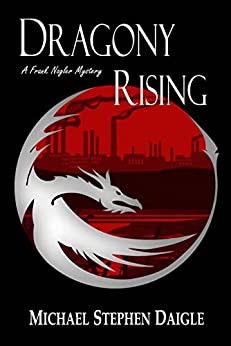 Detective Frank Nagler has seen his hometown of Ironton, NJ go through many changes over the past several years, and lately scandals abound within the city's government, the stench of its corruption imbedded deep, rivaling the dank stagnant stench emanating from the old bog just outside of town. Detective Nagler has seen the worst of humanity, but nothing could have prepared him for the explosion that rocked the once thriving town, sending a section of Warren Street geysering into the air, suspended for a moment in time before collapsing into the rising flames in a shower of broken wooden walls, bricks, windowsills, bed frames, refrigerators and diner counter tops. The time had been recorded by the decorating, antique clock two blocks away whose cracked glass face shielded stopped hands. The clues to this devastating crime are few and puzzling, leading down a rabbit hole and to a 15-year-old closed narcotics case, as well as a conglomerate of companies working towards an unknown goal – a goal that disregards the ever-increasing body count. Danger always lurked in the shadows in Ironton but is Nagler prepared to face the most dangerous threat of all…Dragony Rising.
THE RED HAND
Genre: Mystery / Thriller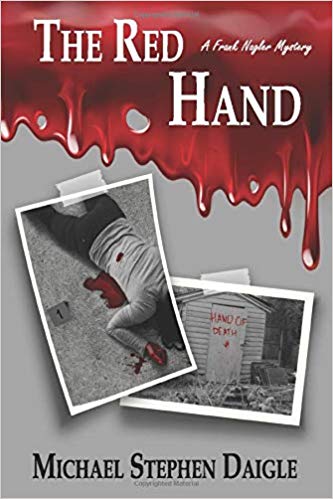 Someone is experimenting with…Death!Rookie detective Frank Nagler has barely had time to arrange his desk, when a new homicide case is assigned to him. Could a serial killer be stalking his hometown of Ironton, N.J.?One by one the bodies pile up. Nine victims are killed over several months, all from different walks of life and different parts of Ironton. Each killed in a different way, forming no clear pattern, as might be expected from a single killer.The Red Hand is the prequel to The Swamps of Jersey, the book that launched the Frank Nagler Mysteries. This investigation takes place before economic hard times, political corruption and a government money scandal hit the former industrial center of Ironton, N.J.This story is atmospheric, moody, dark and thrilling.
A GAME CALLED DEAD
Genre: Mystery / Thriller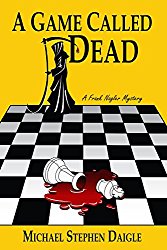 "A Game Called Dead" was named A Runner-Up in the 2016 Shelf Unbound Best Indie Book Contest. 
 Ironton, N.J. Detective Frank Nagler returns  in the propulsive "A Game Called Dead,"  to face a mysterious, taunting Internet villain, #ARMAGEDDON.
Ironton appears to be a city rising from the flood and  political corruption of "The Swamps of Jersey," but then a series of beatings, murders and destruction, including the bookstore owned by Nagler's friend, Leonard, set the city on edge. 
Then two college women are attacked. They are players in a video game turned real life game called  A Game Called Dead. Suddenly the game has real consequences. 
In a roller-coaster ride of a story, Nagler must defend his friends and new companions from unknown dangers as #ARMAGEDDON grows bolder.  
"Let me tell you the rules of this game," he said. "Keep up." 
"I can burn a city down."
So declares the Internet poster #ARMAGEDDON. 
It is up Frank Nagle and his allies to stop him.
THE SWAMPS OF JERSEY
Genre: Mystery / Thriller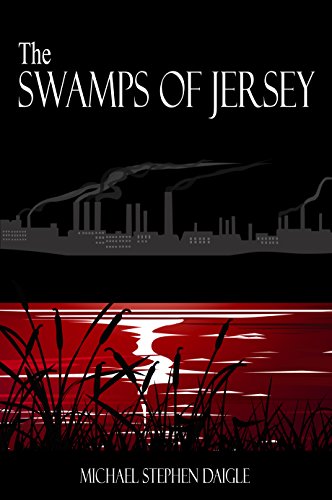 Even in a hurricane, it should have been a simple case to investigate, Ironton, N.J. Frank Nagler thought. Even if the victim was found in a swamp and didn't have a head. Someone would report a wife, sister, daughter, a friend missing. Once the water receded, clues would float up. But then they didn't, and Nagler wondered why.  Then it was suggested that his missing girlfriend might be involved, or even the victim. And Nagler wondered why.
That is the story Nagler faces in this first Frank Nagler Mystery, "The Swamps of Jersey."
In the end , the case is personal and draws Nagler down paths on his life he has buried, just as the truth of his investigation into the headless woman is suffocated by cheap and dangerous politics and evil in plain sight.
 He has watched his native city crumble economically, be twisted by greed and dirty politics. He wonders who among his friends are now enemies, who is fair and who is cheating. And he wonders when his heart, broken by the death of his young wife, will heal. "The Swamps of Jersey" follows Nagler through the twists of lies and deception. It asks two questions: "Who can he trust?" and "What happens then the crime you are investigating breaks your heart?"   
THE WEIGHT OF LIVING
Genre: Mystery / Thriller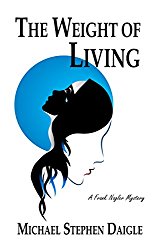 "The Weight of Living" was a named a DISTINGUISHED FAVORITE in the 2018 International Press Awards.
"The Weight of Living" was a named a NOTABLE 100 BOOK in the 2018 Shelf Unbound Indie Book Contest.
It was also awarded FIRST PLACE winner in Mystery category of the 2017 Royal Dragonfly Book Award Contest.
The search to find the name and home of a barefoot young girl wearing a tank top and shorts on a cold March night leads Ironton, N.J., Detective Frank Nagler down the twisting, dark path of a family whose history has ensnared many victims, including a nun from Nagler's youth and Calista Knox, a companion of Nagler's best friend.
The third Frank Nagler Mystery, "The Weight of Living," brings Nagler and his friends dangerously face to face with an evil that knows no bounds and threatens to consume anyone in its path.
It is a story with twists and turns as Nagler fights through layers of lies and half-truths and searches a sketchy past to bring the chance of healing to the damaged, and a criminal to justice. "God has given me many tasks. This is the last." – Sister Katherine Marie.
WHO SHOT THE SMART GUY AT THE BLACKBOARD?
Genre: Mystery / Thriller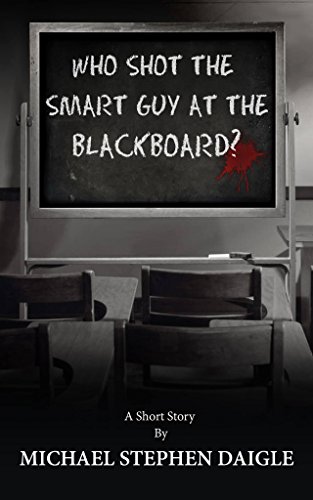 Local reporter Derek Mainly was assigned to cover the political campaign party of the year for federal prosecutor Cassie Blondell, but soon found himself being drawn back into the morning's front page headline…the murder of an unassuming college professor.