mailto:[email protected]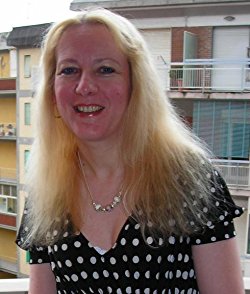 I'm a British born writer who loves nothing better than spending rainy days browsing in bookshops. Growing up in the country, I have always had a vivid imagination and loved writing from a young age. I believe everyone has a book inside them! I decided it was time to share mine with the world. I hope you enjoy reading, "Gideon's Journey" as much as I enjoyed writing it. Apart from writing I enjoy eating out, going to the theatre, watching movies and travelling and have visited many countries of the world including Canada and the U.S.A. I love meeting new people and making new friends. I believe life is for living and I always try to make the most of every day. We all miss our yesterdays but there are always the tomorrows to look forward to. That's what makes life worthwhile. I have always had a strong belief in angels. They are like the air we breathe, you can't see them but they are all around us. We never walk the path of life alone. If you don't believe in angels already, I'm sure you will after reading my book.
GIDEON'S JOURNEY
​Genre: Women's Fiction, Inspirational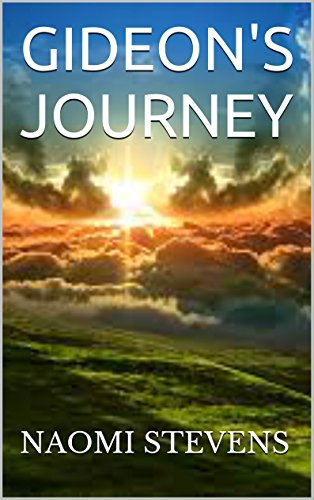 Hope Langley was an up and coming artist with an enviable lifestyle, living in an idyllic country town with a handsome partner and a loving family. "Life couldn't get any better than this", she thought until a cruel twist of fate threatened to change the course of her life forever. Paralysed in a car accident and hovering between life and death, Hope survived against all odds. Alone after her partner left and with her self-esteem at an all time low, she was forced to re-assess her life. Then came the inevitable question, "Why me?" Gideon, her guardian angel appeared to her when she was at her lowest ebb, coming down to earth to help her in her darkest hours and falling in love with her in the process. It was almost like he was looking at a mirror image of his past. Hope reminded him so much of a loved one he had lost in another lifetime. He knew from the start it was going to be a tough assignment. Falling in love with a mortal girl was frowned upon in his world. His time on earth had long since passed and his job now was to be a messenger of God, travelling between this world and the next, helping others who have lost their way. At first Hope didn't want to believe Gideon was real. She had never been a religious person. "Why don't you just climb back up on top of whatever Christmas tree you fell off?" she had remarked. "We angels are not just ornaments on top of Christmas trees. That's just how society portrays us. Like you we all have a purpose in life, to help those who really need us. There are many of us around, each with our own special qualities," was Gideon's response. One day at a time with Gideon's help, Hope embraced some of the biggest challenges of her entire life, despite the difficult road ahead. Her priorities changed as she had new, more important goals to focus on, the most important one involving her adjustment to a whole new way of life. Hope remembered what Gideon once said to her, "Life is a journey. It has its highs and its lows. There are times when you just have to ride with it. Sometimes you never appreciate what you have in this life until you lose it. Many people wish they had done things differently when they were on this earth. The road to heaven is paved with good intentions." Hope had come so far and achieved so much but she couldn't give up just because she was in a wheelchair. She still had a purpose and a destiny to fulfil on earth. Hope thought how lucky she was compared to other people in her situation. She kept remembering what Gideon had said to her soon after they first met, "We are all capable of doing amazing things if we believe in ourselves." Her life had been saved for a reason as she resolved to make a difference for herself and others, fighting back against all adversity and finding her true vocation.