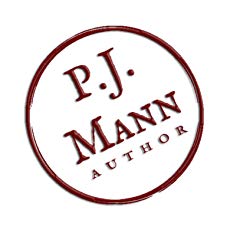 Paula J. Mann was born in a small town in Italy in 1973. She graduated from the Art Institute of Perugia (Italy), and following her artistic background, she started to write novels. None of those was meant to be published, until one day, encouraged by one of her best friends, she decided to share her stories with the rest of the world. She doesn't like a particular genre, and the best way to describe her production is, perhaps "fiction, drama". She likes to tell stories about what she observes around her. She loves travelling and photography, from which she gets her inspiration.
MERCHANT OF PEARLS
Genre: Mystery / Crime
When a jeweler uncovers the secret behind his jinxed inventory, will assassins put him permanently out of business?
Edward Sherwood understands the irresistible appeal of cursed gems. Capitalizing on the psychology of superstition, he specializes in keepsakes said to have brought their owners to a bad end. But when he outbids the Russian mob to acquire a particularly interesting ruby, he finds himself in the crosshairs of a deadly hit squad.
Escaping the country with the help of a former Bratva henchman, Edward quickly sells the stone to shed the heat. But when the buyer meets with a mysterious accident, the unscrupulous gemologist comes face to face with an obsessive policeman determined to prove he's connected to similar deaths.
Has Edward's ominous business provoked a curse he can't escape?
Merchant of Pearls is a spellbinding standalone crime thriller. If you like shady characters, dark twists and turns, and supernatural mysteries, then you'll love P. J. Mann's gritty tale.
THE YEAR OF THE MANTIS
Genre: Mystery / Crime
A murdered executive. Key suspects with bulletproof alibis. Can a headstrong investigator catch the killer before the trail disappears?
Rome, Italy. Detective Maurizio Scala has a strong debt of honor to the victims of brutal crimes. So when a well-liked man is found dead in his car, Scala becomes determined to deliver deserved justice. But with every suspicious person appearing to have proof of innocence, the driven sleuth fears he won't be able to bring peace to the deceased. As he uncovers the powerful family's dark secrets, Scala's investigation takes a shocking turn as his list of potential culprits suddenly widens. And with new information upending his search, he dreads the perpetrator will slip through his fingers and strike again. Will Scala outsmart the elusive assassin before he vanishes in the night? The Year of the Mantis is the first suspenseful book in An Inspector Scala Mystery series. If you like police procedurals, gritty heroes, and surprising twists, then you'll love P. J. Mann's thrilling whodunit
THE MAN FROM THE MIST
Genre: Suspense / Thriller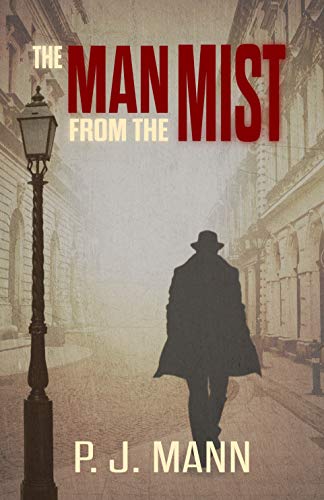 Framed for murder by the law. Chased by criminal organizations. The key to solve the mystery and save his life might be on the superheroes he likes to draw. Newspaper editor Dave Stanford is convinced he's invisible. Dull and shy, nobody notices him. But at night, in his ratty apartment, Dave lives out his dream in his drawings, creating a world of superheroes, where he can belong.
A series of murders rock Dave's neighborhood, targeting the criminals that lurk in the shadows. The murderer is a mysterious avenger, a man who comes out of the mists of the night to protect terrorized victims. A man described by witnesses as wearing a coat and a fedora hat. A man they believe is Dave Stanford.
Disturbing questions are raised when Dave finds an old suitcase in his wardrobe, containing his grandfather's belongings, articles that are linked to the murders like a coat and a fedora hat.
Who's trying to frame him? What secret is hidden in his past? On the run from both the police and the local criminal gangs, will Dave uncover the truth of the mysterious avenger, or will he become another victim of the man from the mist?
THOU SHALT NEVER TELL
Genre: Paranormal Suspense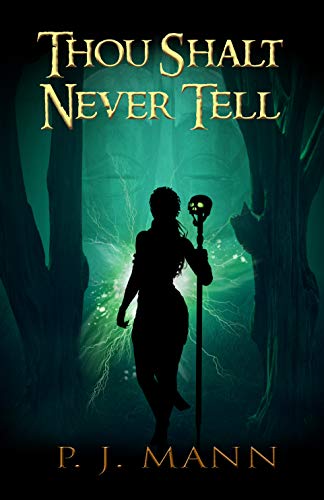 Kaine left his home to search for a lost tribe. He was looking for glory, but they were already waiting for him… Shy, introverted anthropologist Kaine Martin is comfortable with his routine life, but inside, he's battling his demons. He's not good with social cues and has always been baffled by how to manage personal relationships. Then his boring life is disrupted by two events: the entrance of charming, self-confident Mark Donovan, and an unexpected opportunity to give his career the boost it desperately needs. For a hundred years, researchers have hunted for an elusive tribe in the middle of Africa. Most never returned. But a mysterious email from senior anthropologist Jason Murdock, who disappeared eight years ago, provides a promising lead. A lead Kaine can't ignore. Kaine's search leads him to the vengeful, possessive priestess Akuna-Ra. Nothing is impossible for her. Her limitless, unearthly powers control everything: time, space, and Jason Murdock. He is trapped by her curse for betraying secret knowledge, and his unholy love for her, in a place that feels lost in time. Secrecy is paramount. If Kaine upsets the delicate balance between the two civilizations, he could ignite a conflict that would bring nothing but death and destruction to both. He's made his long-sought discovery, but if he reveals it to the world, the rage of Akuna-Ra will find him. With everything at risk, what will happen when Kaine breaks the most important commandment of Akuna-Ra: thou shalt never tell?
AQUILA ET NOCTUA
Genre: Historical Fiction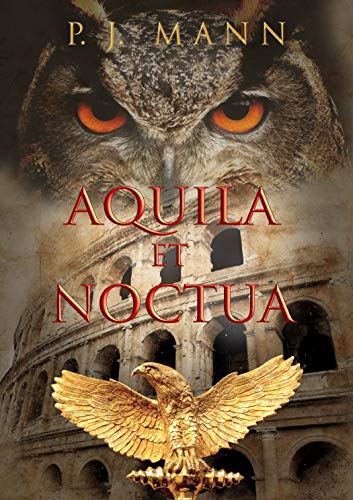 At the height of the Roman Empire, a young boy is taken from his home in Palestine to be a slave to a patrician Roman family. But though the father of the house is obsessed with the boy, it is the son, Flavius, whose interest Saul returns.
As years pass and the boys grow into men, their love will be tested, Flavius' arranged marriage bringing a selfish and jealous woman between them. In a time when jealousy, honor, and rivalries were questions of life and death, how can a bare property like a slave protect himself? Will Saul manage to reach freedom, or will he become another victim P. J. Mann's 6th book, Aquila et Noctua tells a story of love across boundaries in ancient Rome, a deeply human tale from a place thousands of years and leagues away.
DEADLY DECEPTION
Genre: Psychological Thriller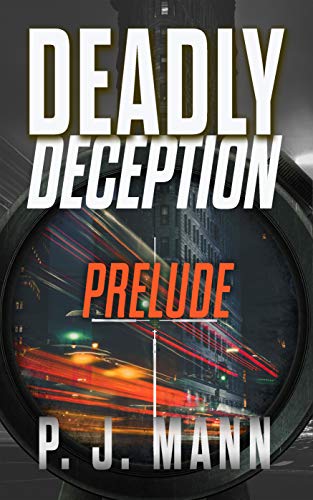 Ethan is a liar. He can't help it, he doesn't even realize he's doing it, but he lies to everyone he meets, and he doesn't know how to stop.
Cut off from those around him, Ethan finds himself at the door of Dr. Wright, agreeing to a radical treatment. Ethan will leave his home of Boston behind to tour the world, and, given a plane ticket and a course of experimental medication, change his life forever.
But when, mid-treatment and a thousand miles from home, Ethan is accused of murder, how can he, or the embassy, or even his closest friends defend him? After all, Ethan can't remember where he was the night the murder happened.
All he knows for sure is he was with the woman just before she died.
With his freedom and sanity at stake, the truth seems to be further from Ethan's grasp than ever. But then, if he wants to keep his freedom, perhaps lies are all he can depend on.
DEADLY DECEPTION
​INSOMNIAC
​Genre: Psychological Thriller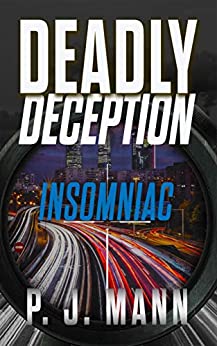 Something keeps Laura Jefferson up at night. Maybe it's the Boston traffic, maybe the sounds of the city outside her apartment window, maybe the stresses of day to day life. Whatever it is, when she's offered a radical treatment at a secluded hotel, she doesn't even hesitate. But while the hotel is perfect, the grounds idyllic, and Dr. Wright and his staff friendly and eager to help, it isn't long before Laura's fellow patients begin acting strangely, some even dropping out of the program altogether, disappearing into the night. As Laura loses chunks of time, a detective arrives, and the questions at the heart of the hotel begin to unravel.
Continuing the trilogy, Deadly Deception -Insomniac- draws closer to the mystery of Dr. Wright's research, and the lies behind Laura's perfect night of sleep.
DEADLY DECEPTION
THE DEVIL'S DEAL
Genre: Psychological Thriller
​
Julius feels like he's losing the grip with his life; grappling with low esteem, overwhelming nicotine addiction, and a complicated relationship with an overbearing father.
As he finds himself in the studio of the eminent psychiatrist Dr. Wright, Julius is proposed to leave for a two weeks' experimental therapy to get rid of his addiction.
At the same time, Detective Bochorishvili of Tbilisi Police Department and his cousin Lieutenant Avaliani of the Bureau of the Investigative Services in Boston start to reconsider an old case involving a patient of Dr. Wright, and the web of shadows spreads from the Georgian capital to Boston and begins to whirl in a vortex around the figure of Dr. Wright.
Suspicions rise and fall, spies lurk in the darkness, and mysteries call out to be solved before more individuals meet their fate at the ambitious hands of evil.
Closing the trilogy The Devil's Deal will bring to light a question; will justice triumph, or will it be another Deadly Deception?
THE GHOSTS OF MORGAN STREET
​Genre: Psychological Thriller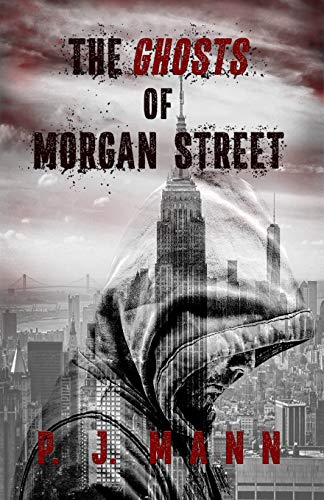 In the city of New York, the homeless problem has reached breaking point – but the Governor's new enrichment program promises to change everything…
When he took shelter in the abandoned house of Morgan Street, Jake entered a close-knit community of the downtrodden and dispossessed, surviving only by selling himself on the street.
Yet now, as winter approaches, the swearing of a new state governor sparks hope, and soon the house's residents find themselves leaving, one by one, for better lives. As Jake moves into a new home, his friend Patrick, an addict, enters rehab at one of the Governor's new rehab centers.
But all is not well within the facility walls.
Unexplained disappearances and a terrified message from his friend force Jake and his erstwhile 'customer', Chief Detective Ayden of the NYPD, to peer beneath the surface of the Governor's plans for the homeless people in the rehab facility. It's only when they find a strange list of crossed-off names that the former residents of Morgan Streets realize they might have been safer out on the streets.
A TALE OF A ROUGH DIAMOND
Genre: Psychological Thriller
Not all that glitters is diamond; sometimes it is only glass. But even its sharp edges will never hurt you like family.
Stephan is living a life every teenager would envy. Son of a wealthy businessman, he lives carefree and carelessly. However, nothing is as it seems, and his perfect life is doomed; it has been since before he was even born. Days thrill-seeking, nights lock-picking; it's all just about to fall apart.
His older brother has uncovered a secret. For all their years together, Roger has envied Stephan's life, his success, the attention he has from their father, but now Roger can wait no longer; this is the moment, the moment he can hurt Stephan the most, when he can turn Stephan's choices against him, tear apart everything he cherishes, and steal away his future.
With secrecy and the resources of the Russian Mafia on his side, the older Mills brother effortlessly brings Stephan's world down around him, a single tip-off to the police burying him under the ruins of his former life.
After a year behind bars, Stephan seems to have no hope, no future. Cut off even from the rest of his family, can he reclaim his life and freedom, or will he sink still lower? Will his years of petty crime damn him, or will they be enough to help him fight back?
And will he have to do it alone?