Ralph's Website
mailto:[email protected]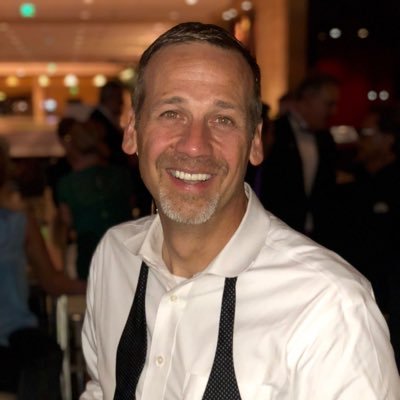 Caught plagiarizing a Ranger Rick magazine when he was eight years old, Ralph Peterson shocked everyone when the story he was made to write about the lessons he learned from the ordeal, was better than the story he copied. "It seems funny now," he says, "but I didn't know I could write my own stories. I didn't know I was allowed to make them up… to lie." Today, in addition to authoring three books, "Congratulations! Now Get Over Yourself: Confessions of a Management Development Coach," (2018) "Adventures in Dietland: How to Win at the Game of Dieting from a Former Fat Guy," (2017) and "Managing When No One Wants To Work: Leadership Lessons from an Executive Housekeeper," (2014), Ralph is a Professional Speaker, Life Coach and Internationally Syndicated Columnist, with his column "Five-Star Leadership with Ralph Peterson."
THE GOOD MANAGER
Being Great is Over-rated
Genre: Education / Leadership / Business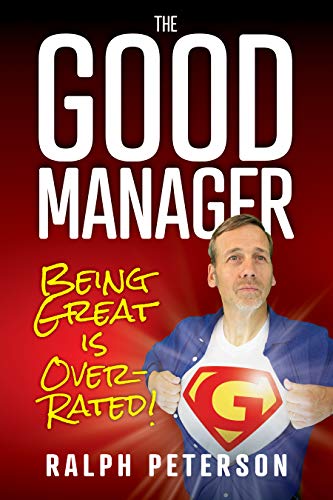 From the Bestselling Author of Congratulations! Now Get Over Yourself, Ralph Peterson holds nothing back in his latest management manifesto. "I have been fired, let go, demoted, punished, ridiculed, reprimanded, reassigned, embarrassed, provoked, called foolish, ineffective, and worst of all disgruntled. The whole time, I thought the problem was them… It wasn't. It was me.Me, wanting to feel good rather than being effective. Me, hiding behind my principles. Me, not wanting to take a stand. Me, being embarrassed. Me, being scared. Me, and my misunderstanding of what it takes to be a Good Manager."
MANAGING WHEN NO ONE WANTS TO WORK
Leadership Lessons from an Executive Housekeeper
Genre: How To / Non-Fiction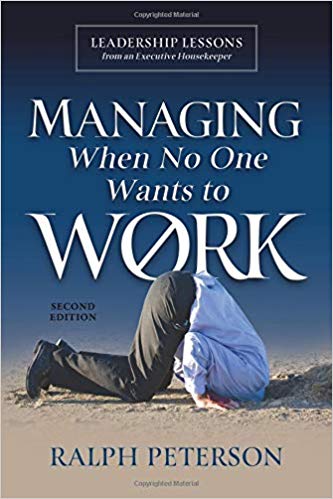 "How do you manage in a field where turn-over is high, motivation is low and no matter how much you try to smile and sugar coat it, at the end of the day you are still asking your staff to clean toilets?" Ralph Peterson has been hiring, promoting and training managers in one of the toughest management fields there is: Housekeeping. "Housekeeping management is not like managing in any other field," he tells prospective managers. "Anyone can manage staff that love their jobs, went to school for it and have always wanted to be whatever it is they are being. That's not the case in housekeeping. No one wants to be a housekeeper." Managing When No One Wants To Work: Lessons Of Leadership From An Executive Housekeeper is a management exposé that reveals how to manage call-outs, attitude, turnover, motivation, conflict, and breaking down the popular, "We've always done it that way," mentality, regardless of the field you are managing in.
CONGRATULATIONS! NOW GET OVER YOURSELF
Confessions of a Management Development Coach
Genre: How To / Non-Fiction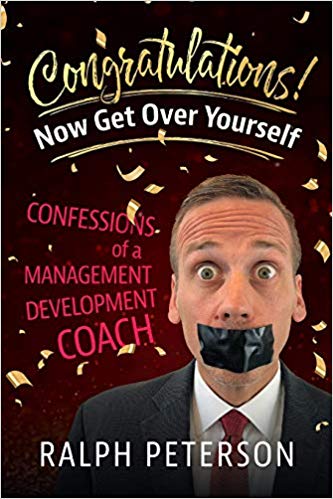 AMAZON #1 BESTSELLER and #1 NEW RELEASE
Congratulations! Now Get Over Yourself, Confessions of a Management Development Coach is a Leadership expose into what it really takes to lead a group of diverse people, "You need to be humble and strong with your hat in one hand, and a big stick in the other," Ralph says.This book will help you identify Common Management Pitfalls, including:
How to Overcome the Management Complex – You're not "God!" How to stop running people over – You're not a bus driver
How to Kick Butt with a soft shoe – Even Ninja's wear slippers
How to stay out from under the bus – Look both ways!
How to Buck up and Write up Employees – If you don't, they won't
How to get out of your own way – Get a map
How to Get Over Yourself and Lead – Trust me, you don't need a ladder
ADVENTURES IN DIET LAND
How to Win at the Game of Dieting from a Former Fat Guy
Genre: How To / Non-Fiction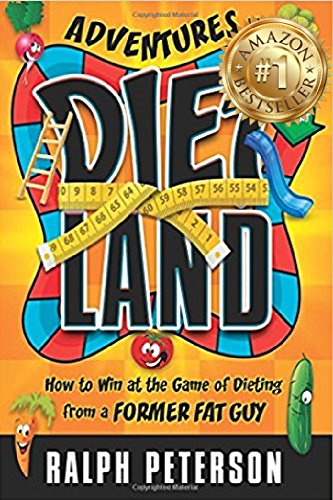 50 Rules Everyone Needs to Know, to Win at the Game of Dieting
"Pee in the woods… Burn your fat clothes… Stop supporting the troops… Quit the gym… Get new friends… and for the love of God, stay off the grass."
If you've tried every diet that you could get your hands on with little or no success… then this book is for you.
Ralph Peterson has tried them all: Atkins, Herbalife, Nutra Systems, South Beach, the Paleo Diet, Jenny Craig, Body for Life, the Grapefruit Diet, Eating Right for your Blood Type, the Four-Hour Body and Weight Watchers, just to name a few. Through it all Ralph has seen his weight Yo-Yo from 350lbs to 280lbs and back again.
Adventures in Dietland: How to Win at the Game of Dieting from a Former Fat Guy, is a synopsis of the good, the bad and the ugly when it comes to diet plans and includes 50 Rules Everyone Needs to Know, to Win at the Game of Dieting.
These Rules have helped Ralph lose more than 150lbs, and will help you lose weight, regardless of the diet plan you are following.