ABOUT THE AUTHOR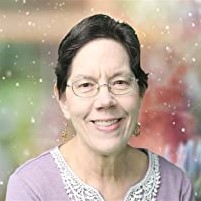 Susan Kite is an Army brat; which means she grew up everywhere. She dabbled in writing when she was younger but didn't get serious until her children were grown. Now it is a contagious disease and she doesn't want to be cured! She began writing fan-fiction, but now writes young adult novels.
My House of Dreams was written after several visits to the Mission San Luis Rey. A science-fiction novel, The Mendel Experiment, was published in April, 2015 by World Castle Publishing. The sequels, Blue Fire and The Power Stone of Alogol, followed. These stories feature mutants and their quest to be accepted as they are. Realms of the Cat, is a middle-grade fantasy about cats and dogs working together to save a little girl. Moon Crusher relates the adventures an 1829 California boy kidnapped by aliens. Soon to be released by Doodle and Peck is a children's tall tale, The Legend of Billy Bob Flybottom.
The author lives with her husband in Yukon, Oklahoma, and are owned by an opinionated chiweenie-terrier and a manic black cat.
ZORRO: THE DARING ESCAPADES
Genre: Action/Adventure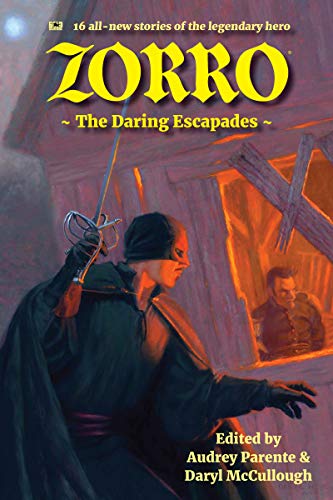 America's first masked hero in 16 all-new adventures! Introduction by Michael Uslan, executive producer of the Batman film franchise. In the early 1800s, California was still under Spanish rule. Some military commanders plundered and won riches at the expense of the peace-loving settlers. Against these agents of injustice the settlers were powerless, until one man arose whose courage stirred the hearts of Californians. He alone gave them the spirit to resist tyranny. That man was Zorro! New exciting stories wherein the "Curse of Capistrano" joins forces with Sgt. Garcia to halt an insurrectionist, teams with The Scarlet Pimpernel's descendant, rescues damsels, gypsies and even a hog, and clashes with the Devil! Danger, swashbuckling adventure and romance await in Reina de Los Angeles, and Zorro always answers the challenge with a smile and his flashing sword!
16 original stories written by: John L. French, Richard A. Lupoff, Will Murray, Francisco Silva, Joseph A. Lovece, William Patrick Maynard, Linda Bindner, Susan Kite, Diana Barkley, Bret Bouriseau, Daryl McCullough, Mari K. Ross, Robert Scott Cranford, Eugene Craig, Pamela Elbert Poland.
Zorro created by Johnston McCulley Zorro ® & © 2020 Zorro Productions, Inc. All rights reserved.
ZORRO AND THE OUTWARD JOURNEY
Genre: Action/Adventure
Terror stalks Spanish California, ruthless and relentless …
A landowner's daughter is kidnapped and believed dead. Undaunted, Don Diego de la Vega wears Zorro's midnight black garb, and goes forth in search of the girl. Once she is rescued, everyone believes the terrorists have been defeated. When the fanatics opt to kidnap a wealthy landowner's son, they choose Diego as their hostage! Now, Zorro must affect his own escape aboard a British ship, sailing toward a dreadful fate.
Zorro's Pacific Odyssey, an original trilogy, takes "The Fox" from the California deserts, across the unforgiving Pacific, to strange challenges in an unfamiliar land!
ZORRO AND THE FORBIDDEN COUNTRY
Genre: Action/Adventure
Danger in a foreign land!
Zorro's bold debut in the land of the setting sun finds him charged with murder, running from the Emperor's minions and British soldiers! Though he despairs of returning home, the fox targets a group of sadistic opium dealers, to whom peace-loving peasants are but human bargaining chips. Half a world away, Diego's father and other wealthy landowners unite against a gang of cutthroat terrorists. With the Curse of Capistrano conveniently gone, California's fertile lands look ripe for plunder! Zorro's Pacific Odyssey, an original trilogy, takes "The Fox" from the California deserts, across the unforgiving Pacific, to strange challenges in an unfamiliar land!
Zorro created by Johnston McCulley. Produced under license from Zorro Productions, Inc. Zorro ® & © 2022 Zorro Productions, Inc. All rights reserved.
ZORRO AND THE DEADLY HOMECOMING
Genre: Action/Adventure
Many unhappy returns!
Diego de la Vega's passage on a California-bound vessel is hardly a relaxing journey. Aboard the Isadora, assassination dogs his footsteps. Someone wants to make certain he never sees his homeland again! In California, the human trafficking gang has grown six-fold, and a hired assassin stalks Don Alejandro, Zorro's own father! Adventure is the only thing Diego loves as much as family and country. While others believe the odds are insurmountable, Zorro sharpens his blade for a final battle, wherein the prize is freedom. Zorro's Pacific Odyssey, an original trilogy, takes "The Fox" from the California deserts, across the unforgiving Pacific, to strange challenges in an unfamiliar land!
Zorro created by Johnston McCulley. Produced under license from Zorro Productions, Inc. Zorro ® & © 2022 Zorro Productions, Inc. All rights reserved.
CROSSROADS TO THE STARS
Genre: Science Fiction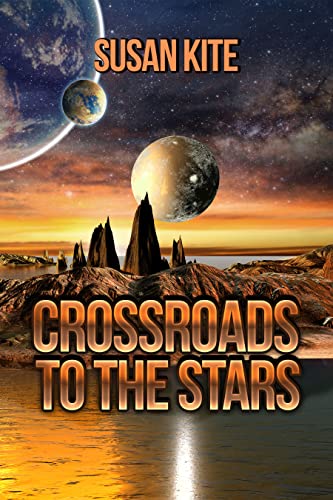 Three hundred years after a global conflict almost destroyed humanity, space explorers begin to reach for the stars. Old moon colonies are rebuilt and settlements established on the far planets. Major Kendra Manning is put in charge of the new exploration corp. Then she's called to the moon to help open a newly discovered base; one that wasn't built by humans. The alien base becomes a treasure trove of scientific discoveries—but will these marvelous finds bring humanity the stars or death?
BILLY BOB FLYBOTTOM
Genre: Children's Humor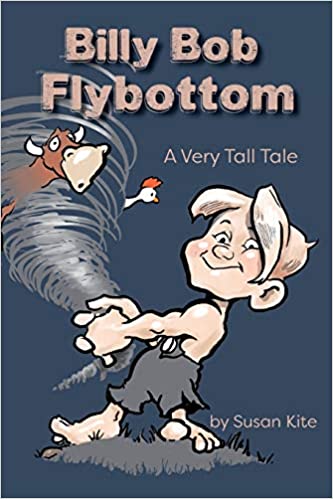 Come on 'round and hear the tall tale of Billy Bob Flybottom from Hoop 'n Yoller Holler. Billy Bob is as tough as a cedar tree and as strong as a team of mules. He can out-chop, out-plow and out-hoe anyone in the Appalachian Mountains. When the tales of his incredible exploits travel to nearby Corn Pone Holler, bully Jimmy John Rockriler gets jealous. He wants to fight! Billy Bob must get creative!
This early chapter book is a humorous folktale set in the Appalachian mountains.
FIRST REALM
Genre: Children's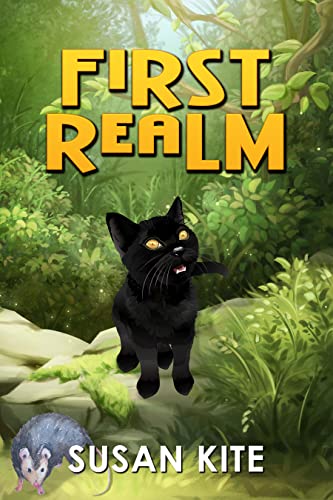 TB is barely grown, smart-alecky, and full of energy in this prequel to Realms of the Cat. He has survived living on the streets, escaped an owl attack, and endured his human's baby doll dresses, but when his dog-pals, Butch and Spencer, are kidnapped, TB doesn't hesitate to jump to their rescue. He is horrified when he realizes the kidnappers are dog fighters. They plan on using Butch to fight, Spencer for practice, and TB as bait for the other dogs! Can he figure out a way for all of them to escape? And how will they get back home if they do escape?
REALMS OF THE CAT
Genre: Children's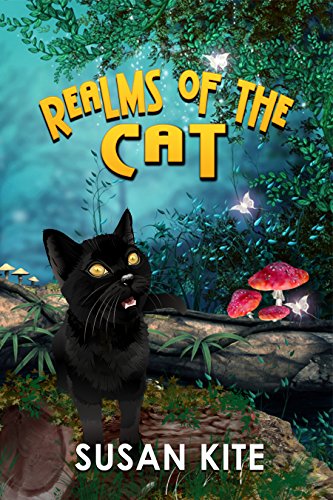 TB is perfectly happy as a free city cat until he learns he has lived another life in an alternate universe. The human girl in his former family is in danger and TB is assigned to go through an interdimensional portal and protect her. Instead of protecting her, he has made it possible for someone to kidnap her. Now TB must gather a team of cats and dogs to go back through the portal and rescue her. At the same time, he must figure out why all of the city's dogs are disappearing.
THE MENDEL EXPERIMENT
Gene: Young Adult Science Fiction
The Federation is desperate for the rare materials probes have detected on Mendel, but the system's blue sun is deadly to humans. The solution? Create a race of young mutated humans who can live and work on the planet. Corree has successfully led her small group of forest mutants for five years. Then the weird dreams begin. They disclose the group's previously suppressed memories and lead her on a search to find other mutants. When her quest takes her to the desert, Corree discovers a sinister plot as well as a terrifying enemy—one that will carry her far beyond Mendel's solar system.
BLUE FIRE
Genre: Young Adult Science Fiction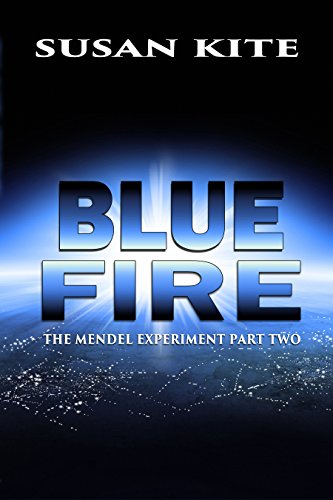 The Federation begins sending experimental robots to Mendel; robots that have the ability to withstand the planet's elements better than any previously sent. They have orders to persuade the mutant settlers to comply with Federation orders and any mutants who do not will be hunted and destroyed. Even without the threat of robots, Corree's future is still uncertain. After making it back home to Mendel, she is again abducted and sent to the Federation home planet for study. Remembering past experiences on the science station where she was created, Corree has a pretty good idea what that means. Even with all the mutant abilities at her disposal, she doesn't know how she can escape this time.
POWER STONE OF ALOGOL
Genre: Young Adult Science Fiction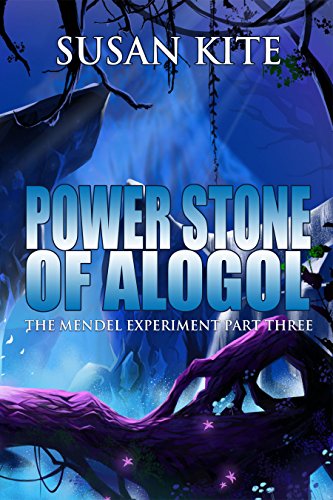 When an unknown entity takes control of the science station orbiting Mendel, Corree goes aboard and discovers a sinister plot to overthrow the Federation government. Corin, the young clone of the scientist, Windemere, who tried to use Corree to destroy the Ologrians, is an important part of the scheme. Corree answers the summons disguised as Corin. What she finds is a plan to destroy any beings that do not fit the definition of "human." Again, Corree is torn from her beloved planet, but she has to leave in order to save her family and friends.
"I was blown away at its brilliance (The Mendel Experiment). The characters are 3 dimensional and developed. The story flows smoothly with its premise. Humans are given a new chance to become greater than their creators. No matter what shape Corree takes, she is still Coree all the way, lovable, authentic and intelligent. I am eager to read the sequel." —Penina Keen Spinka, author of Hidden in Mist, Picture Maker & Dream Weaver.
MOON CRUSHER
Genre: Science Fiction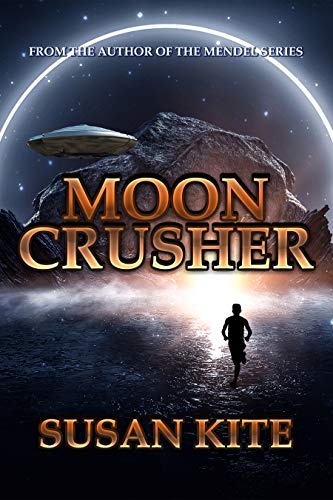 Fourteen-year-old Diego only knows the rolling hills and pastures of his father's hacienda in 1829 California. His peaceful, simple life is shattered when aliens invade, and Diego is captured by reptilian warriors. He is now a slave on a huge space ship surrounded by technological advances not yet imagined. Unable to communicate, Diego struggles to survive and gain the respect of his captors. When trouble comes, will he be able to unite his fellow slaves to fight a more deadly enemy, or will he betray the trust of Ziron, the ship's commander? And will Diego regain his freedom and eventually return home to Earth?
MY HOUSE OF DREAMS
Genre: Young Adult Historical Fiction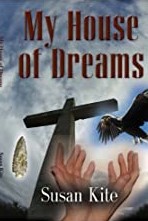 Noki is a young Native American who has worked hard to learn the stone knapper's art. He dreams of someday becoming the tribe's master weapon maker like his father. His idyllic life is shattered with the arrival of the Spanish priests and their followers, who bring with them devastating sicknesses and strange gods. Noki wonders how he can resist the efforts of the white men to force him to adopt their way of life, even as his little brother, Eti, is drawn to the Spanish gods and their charismatic priest. Noki's life is complicated when the tribe's vengeful shaman discovers Eti's secret visits to the white men's new village.…
Antonio Peyri, a young Franciscan priest newly arrived in California, is put in charge of building the new mission. Even as new buildings rise on the grass and scrub-covered hills, Father Peyri struggles to win the hearts and souls of the people already living there. How he gains their trust and love is the core of this fact-based young-adult novel of early California.