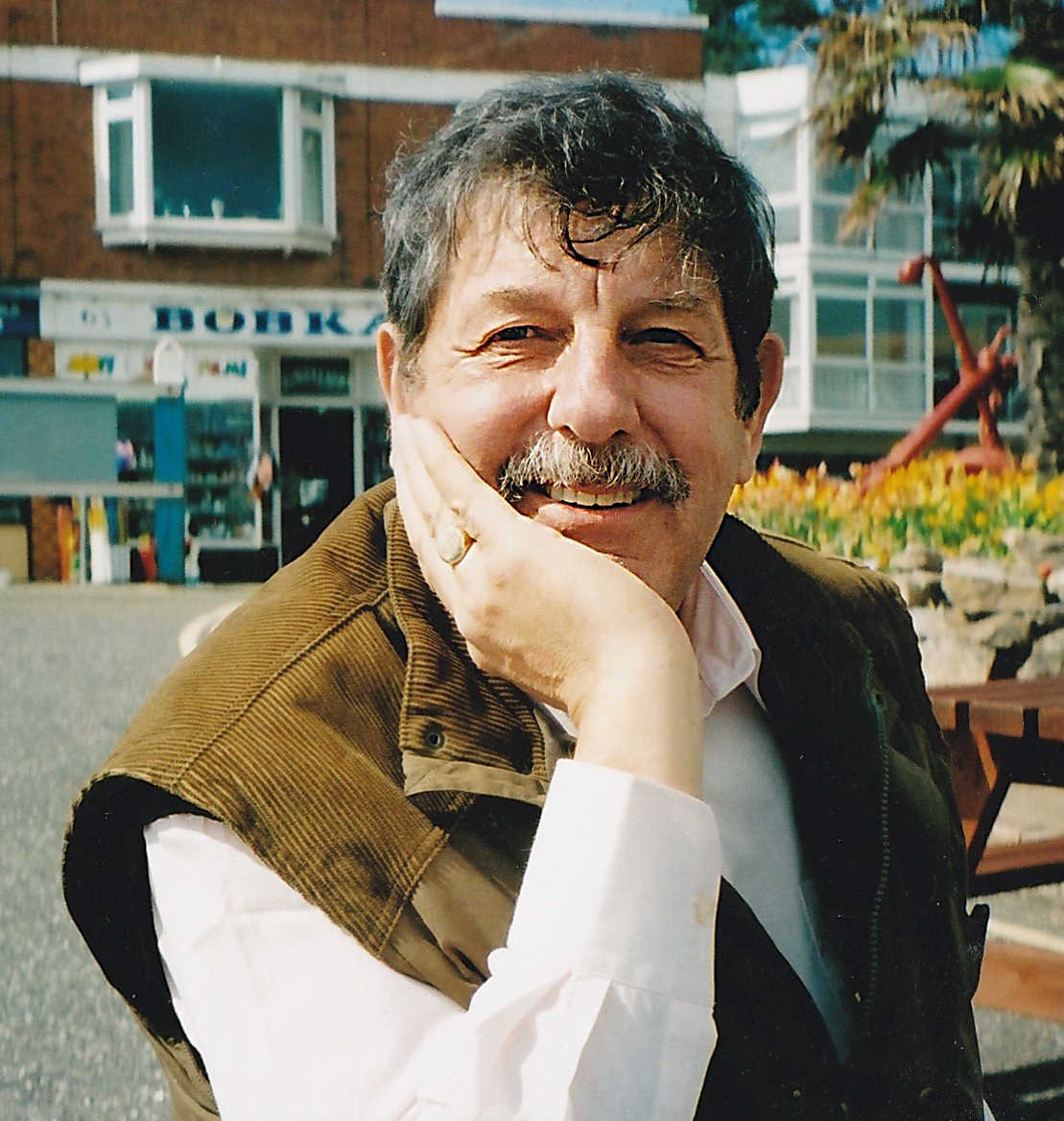 Author Toby Oliver currently lives in West Sussex and worked for many years as an administrator in London. He is the author of Codename Nicolette,Mission Lisbon and Dead Man Walking – A Spy Amongst Us andThe Downing Street Plot – An Agent's Revenge. His latest political spy thriller Duty and Betrayal – The SS Brotherhood and the NASA connection was published in November 2016.
TO CATCH A SPY & TRAITOR
Genre: Suspense, Espionage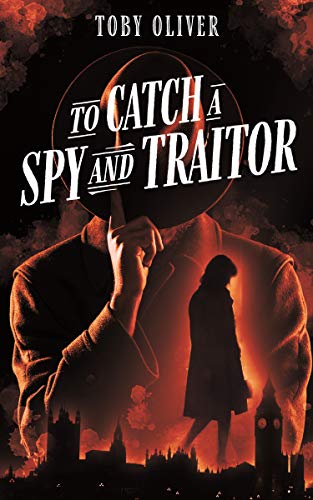 International espionage and the inner workings of the intelligence communities collide in this thriller featuring Russian Secret Service.In this Cold War thriller set in London, a showdown between America and Russia is imminent. Double agent Alexei Ivanov is the highest-ranking KGB officer ever to work for British intelligence. But now, he's under surveillance, and his enemy is closing in. The head of the British Internal Arm of the Service orders top field officer Joyce Leader to protect Ivanov. But the threat against Ivanov's life is not only from the KGB . . . it's also coming from the ranks of British Intelligence. On the run, Ivanov and Leader must dodge both sides. No one is safe in this political thriller set during the Cold War. To Catch a Spy and Traitor is a suspense novel set around the Cuban Missile Crisis full of intrigue, action, and an unlikely partnership between two people fighting for their lives
DUTY & BETRAYAL
The SS Brotherhood & the NASA Connection
Genre: Cold War, CIA, Political Mystery, British Intelligence, Nazis, KGB, Espionage, Suspense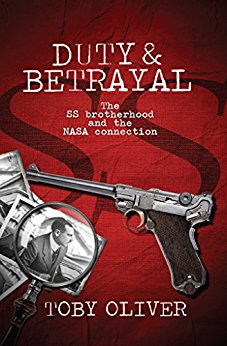 Everyone has a different agenda when a former Nazi scientist and a current NASA rocket expert arrive in 1960s London for a conference. International spies and war criminals alike are still looking to settle old scores from World War II.
Monitoring the conference are Spencer Hall of MI5 and Jack Stein of the CIA, top agents who became fast friends while fighting side by side for their lives. They've been called to protect their nations' vital secrets, but one of them harbors his own plans for revenge. Meanwhile, Bernard Zimmerman, the NASA scientist, wants everyone to forget his past work with the Third Reich so he can create a new life in America. Unfortunately, both the Soviets and the Germans remember him all too clearly.
Thrown into the mix is Joyce Leader, a beautiful double agent with contacts in both Britain and Germany. If secrets from her past missions fall into the wrong hands, her life may be in jeopardy.
Filled with drama and double-crosses, this suspenseful tale unfolds inside a dangerous web of top secret knowledge and unknowable loyalties. These spies and ex-Nazis can't help but get further entangled as they seek their own justice for past wrongs.
CODENAME NICOLETTE
​Genre: Espionage / Crime / Thriller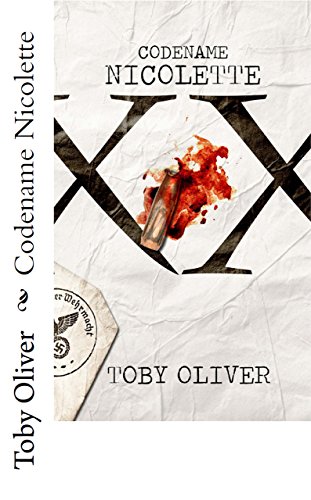 In 1941, the body of a young woman, Sarah Davis is discovered. This was a swift, clinical killing with a single bullet wound to the forehead. Chief Inspector Garvan knows it's no ordinary murder; but has the hallmarks of a professional killing. The victim's connection to MI5's shadowy Twenty Committee spirals out of control. The price and the stakes are high; the Investigation becomes a race against time to track down Sarah's murderer before, it's too late, and Britain's counter-espionage battle against the German Intelligence is lost, the result, could quite literally affect the final outcome of the War against Nazi regime.
DEAD MAN WALKING
A Spy Among Us
Genre: Espionage / Murder Mystery / Political / Thriller / Spy / Suspense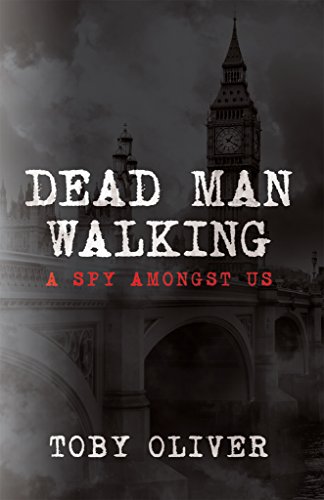 Plunging behind the political curtain of Churchill's World War II coalition government, where plotting and manipulation run rampant and turning in spies is a matter of global security, Dead Man Walking is Toby Oliver's latest gripping thriller featuring Superintendent Luke Garvan and Major Spencer Hall.
When Lord Oakways is found murdered in his London home, a DCI working the crime scene stumbles upon some potentially damning evidence in the cabinet minister's diary: a meeting with Toniolo, a suspected Soviet spy operating at the heart of British government. The case is handed over to Garvan and Hall, whose investigation centers on two suspects: foreign minister Jeremy Haining, a close friend of Oakways and former left-wing firebrand, and Jamie Burdis, the disgruntled former foreign minister known for being a flagrant philanderer.
With the successful D-day landings, the Allied forces' victory seems more and more certain—as does a seemingly inevitable face-off with the Soviets.
Garvan and Hall race to solve the murder and unmask the spy, but the more they dig, the more complex the web of betrayal appears to be.
Who is Toniolo? And can they find him, or her, before it's too late?
MISSION LISBON
The V-1 Double Cross
Genre: Spy / Thriller / Political / Crime / Mystery / WWII Fiction / Suspense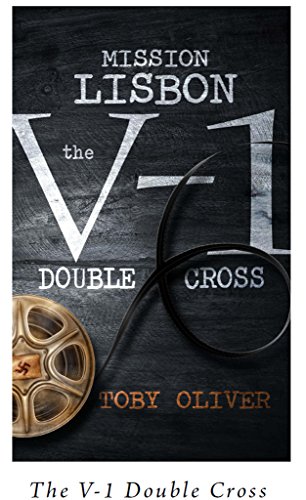 At the height of the War in 1943 British Intelligence receives a microfilm containing vital information about Hitler's so called vengeance weapons, the deadly V-I and V-2 rocket programme. A brilliant young French scientist, Jean Giscard, is horrified at the destructive nature of the weapons he has been forced to help develop. Thousands of lives are at risk, the weapons could quite literally affect the final outcome of the War against Nazi Germany. After successfully making contact with British Intelligence he is spirited out of northern Germany to neutral Portugal.
On discovering Reichsfuhrer Himmler has ordered Colonel Otto Stackler, a member of the deadly SS Einsatzgruppen to assassinate Giscard it becomes a race against time to save the Frenchman's life.
British Intelligence, find themselves in a desperate race not only to save Giscard's life, but to track down a suspected double agent operating out of their own MI6 Station in Lisbon who has fatally compromised their mission to save the French scientist.
In their deadly game of smoke and mirrors no-one or anything is quite what it seems.
THE DOWNING STREET PLOT
Genre: Cold War Thriller / British & CIA Espionage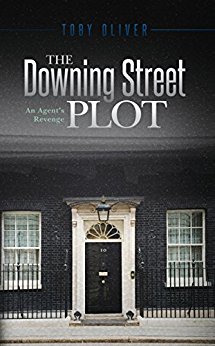 Spencer Hall, head of the British MI5 Security Service, knows it's no ordinary day when top CIA field agent Jack Stein lurks near his car. He's right, and when he learns of the looming internal threat, he knows it won't be business as usual.
Hall must bypass usual communication routes and put increased trust in Jack when he learns of an assassination plot against the British Prime Minister. The plot's KGB-hatched, but the assassin's possibly homegrown–meaning Hall doesn't know just how close the assassin is to the target.
Hall works close with Stein to put together a top-notch team to crack the mystery and stop the plot in time. After all, they can't have a professional killer running loose on the streets of London. They reenlist old friends such as Virginia Dudley, who's done intelligence work for both nations, and work fast. Failure would likely mean the end of their careers. Worse, if they get too close, it could be the end of their lives.
Author Toby Oliver captures the political intrigue of the Cold War to craft spy thriller The Downing Street Plot, a page-turning treat–from its opening intrigue to its dramatic conclusion.