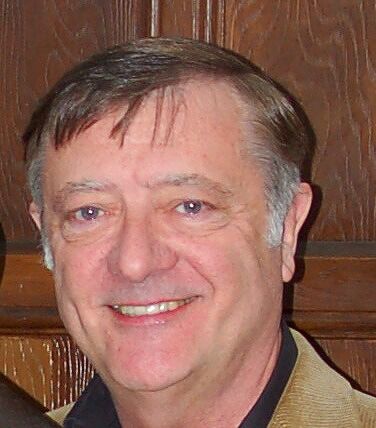 Tom Boles has discovered more supernovae than any other person in history. Tom is a Fellow of the Royal Astronomical Society and a past President of The British Astronomical Association. He was awarded the Merlin Medal and the Walter Goodacre Award for his contribution to astronomy. The International Astronomical Union named main-belt asteroid 7648, Tomboles in his honour. He has published many scientific papers on supernovae and written numerous articles for popular astronomy magazines. He has made many television appearances ranging from BBC's Tomorrow's World to The Sky at Night. During recent years he has given Enrichment Lectures on astronomy aboard Cunard liners, mainly their flagship QM2. During these trips he had designed and presented shows using the ship's onboard planetarium. His experience as an astronomer inspired this story. He lives in rural Suffolk where he enjoys dark skies free from light pollution.
MURDER COMES BY LIMO
A Brad Willis Adventure
Genre: Techno-Thriller / Adventurese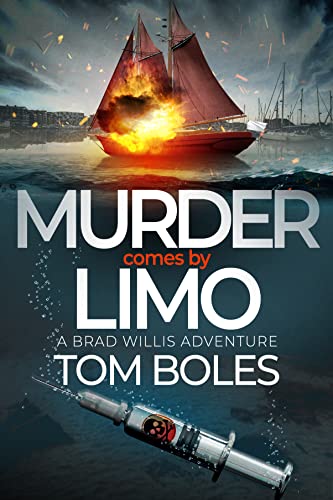 They killed his wife. That was a mistake
For the past three years, Brad Willis has been guilt-ridden and revengeful. He has only recently discovered his first substantial clue, pointing to who killed his wife. While following it, he stumbles on something much, much bigger. Theft, smuggling, and killings abound. Meanwhile, a young man is in prison. Framed for a murder he didn't commit.
He is an unlikely investigator, and an even less likely spy. But he must succeed. He must follow this, wherever it leads, to stop himself repeatedly reliving the mental trauma of his wife's murder.
What will he do when he finds the killer? Kill him? Even Willis can't answer that. Not yet…
It appears a group in a high position of authority is driving the action. But who…and how can Willis discover their identities? People are being murdered on command. The body count is climbing. Assassins are in action. Will he and his newly found love be next? He's in danger, and he's alone.
There is one redeeming factor. He also knows people in high places. If they are willing to help…
DARK ENERGY
A Brad Willis Adventure
Genre: Techno-Thriller / Adventure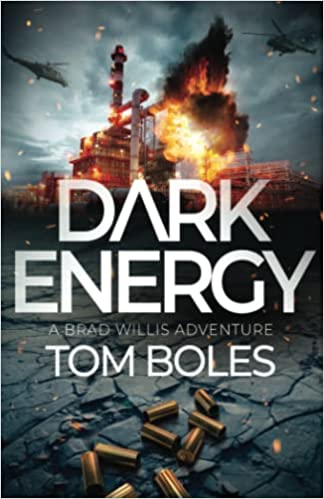 When renowned scientists start dying, the scientific community is on full alert. MI6 calls on Willis to use his background as a renowned astronomer to infiltrate the scientists to discover the truth behind the deaths. The murders appear to be unrelated; their only connection is that they happened in scientific centres of excellence in Switzerland and the United States. Who are doing the killing? Why are they killing? When Willis starts to uncover the facts, everyone is under suspicion… until they start dying. The situation gets more dangerous as two hired assassins hunt him down. Brad Willis knows that he must survive to find and stop their leaders. Their objective… worldwide economic chaos.
SHADES OF WHITE
A Brad Willis Adventure
Genre: Techno-Thriller / Adventure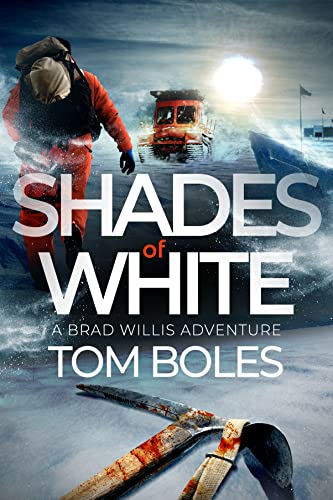 MI6 calls on Brad Willis to go to Antarctica to investigate powerful and dangerous radio surges. Their strength cannot be rationally explained. They are interfering with experiments and instrumentation. Laboratories have been damaged. People are dying.
Electrical supplies are mysteriously failing. Planes are dropping from the sky. Who is doing this? How are they doing this? Murder and sabotage impede his investigations. Brad Willis must stop them before the Antarctic base is locked down for the winter. If he fails, everyone on the base will freeze to death.