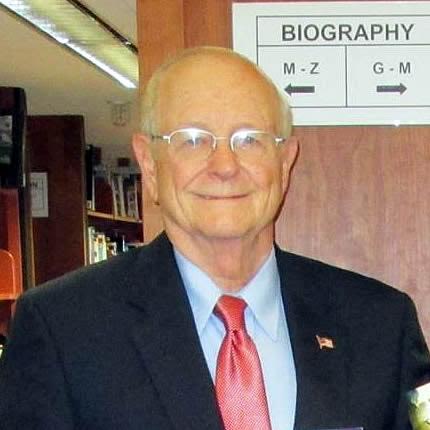 Warren Bell is an award-winning Indie Author who served almost 29 years as an officer in the U.S. Navy. His debut novel, Fall Eagle One, was selected as a Semifinalist in Kindle Book Review's Best Indie Books of 2012. The Indie Bookstore later named Fall Eagle One the Best Indie Action/Adventure Novel of the Year. Warren is by nature a storyteller. He gained familiarity with many areas of the world during a long career in the U.S. Navy, which included two deployments during the Vietnam War with a Seabee battalion. He has since traveled in several countries in Europe. A World War II buff, Warren enjoys researching and writing about the exploits of the U.S. Armed Forces. Warren lives with his wife and editor, Annette, in Williamsburg, Virginia.
Click on the book cover to learn more.
SNOWFLAKES IN JULY
Genre: Action & Adventure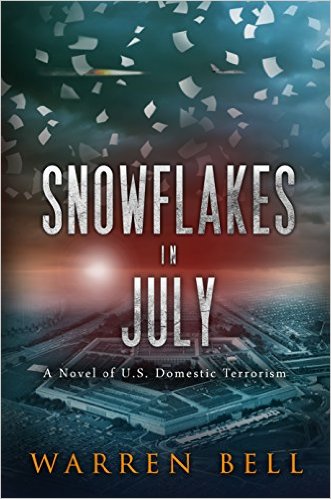 Domestic terrorist bombs explode in the Pentagon, on Capitol Hill, at New York police stations, and on military bases! Prominent moderate leaders are being assassinated! And a Marxist terrorist group has a highly placed mole in the Pentagon!
The mole electrifies the terrorist high command with details of weaknesses in the storage of Navy nuclear weapons. Elated, the group prepares for a commando raid to steal some of the warheads and force the government to transform the United States into a Marxist society.
Back in the Pentagon, Navy Captain Mike Duquesne, a former Vietnam POW, becomes suspicious of the mole and launches a secret investigation. He enlists the aid of Leslie Thomas, a Navy staff lawyer. Alerted by her inquiries, the terrorists target her for blackmail with photos a youthful indiscretion. Luring her to their Virginia hideout, they force her to further incriminate herself under the cryptic codename, "Headmistress."
Will Mike's investigation uncover the plot to steal nuclear weapons before the terrorist can mount their raid? And what indignities await Leslie at the hands of the radicals in the meantime?
Snowflakes in July has exciting aerial combat scenes, political assassinations, terrorist bombings, high-stakes commando operations, hostage abuse, and torrid romance.
FALL EAGLE ONE
Genre: Action/Adventure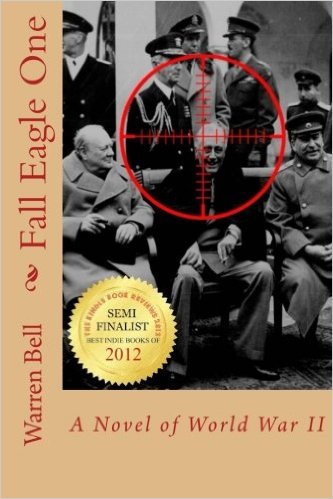 The time is 1943, and Nazi Germany is reeling from nightly battering of her cities by the RAF. Catastrophe looms at Stalingrad. Siegfried von Rall, Hermann Göring's technical advisor, hatches strategic missions to buy time for his country to refine cutting-edge technology into "Victory" weapons. Two targets galvanize Siegfried's attention: Soviet hydro plants in the Urals and killing FDR. He chooses aircraft and a team of experts for the missions. Göring fast-tracks detailed planning and training. In Britain, codebreaker Evan Thompson reads Siegfried's radio messages but can't detect his objective. The chilling truth emerges only after an Amerika-Bomber bearing "smart bombs" leaves Norway for the U.S. FALL EAGLE ONE has aerial combat, trans-Atlantic assassination flights, Eastern Front action, codebreaking at Bletchley Park, intrigue at the highest levels of the German High Command, and fast-paced war-time romance.
HOLD BACK THE SUN
Genre: Action/Adventure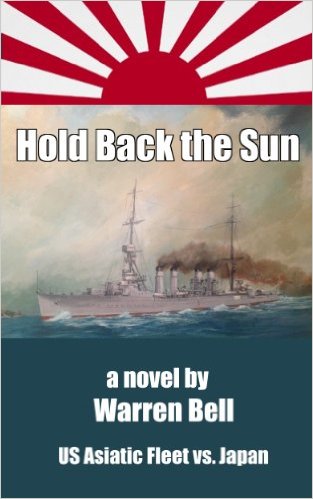 It's 1942. High adventure fills the lives of American and Dutch fighting men in the opening months of the Pacific War. Brave women share their dangers and their love while empires crumble.
Exhilarated by savaging the American Pacific Fleet at Pearl Harbor, The Japanese Navy moves quickly to seize the rich mineral resources of Malaya and the Dutch East Indies.
Two U.S. Asiatic Fleet lieutenants join the unequal struggle on the sea and in the air. Frank Rhea flies a floatplane off the old cruiser, U.S.S. Marblehead: scouting, spotting fall of gunshot, and attacking submarines. Jack Sewell commands the Gunnery Department of an equally ancient World War I destroyer: directing gun and torpedo attacks against warships and aircraft.
In Java, Captain Garret Laterveer takes a squadron of obsolescent fighters to Singapore and then Borneo to battle nimble Japanese Zeros.
Brave Dutch and British women enchant Frank, Jack, and Garret as the Japanese attacks roll down through the islands. Frank adores Dr. Cinta van Wely, who lives under the threat of revenge by a Japanese colonel she once insulted. Pamela Mallory, an exiled English noblewoman, ensnares Jack. Garret falls for Catherine van Zweden, a skilled nurse. Occasional victories boost the hopes of the Allies while colonial empires collapse around them. Then the Allies stake everything on the climactic Battle of the Java Sea. HOLD BACK THE SUN is laced with surface, aerial, and ground combat, scorched earth actions by the Dutch to deny their oil riches to Japan, accelerated wartime romance, and heroic efforts to save wounded sailors from the Japanese.
ASPHALT AND BLOOD
Genre: Action/Adventure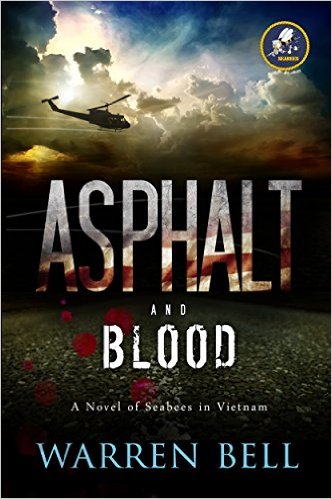 2015 Pinnacle Book Achievement Award Winner. As communist forces close in on the isolated Marine outpost at Khe Sanh, the 1968 Tet Offensive explodes across Vietnam. Shot down in Hue City while scouting for bases to move the 1st Air Cavalry to break the siege, U.S. Navy Seabee Officer Kevin Corcoran takes shelter with South Vietnamese holdouts. Intense enemy fire drives off rescue helicopters, leaving Kevin and a wounded friend isolated in Vietcong territory. As battle rages around him, Kevin ponders the fate of his Vietnamese lover, Linh, whom he knows is on a Vietcong hit list. To ease his anguish, he reflects on his battalion's efforts to build the bases, roads and air facilities the combat forces need to operate in an undeveloped country.
While Kevin remains trapped, Seabee "Bull" Barker and his road crew fight off savage Vietcong night attacks, then bridge streams and canals to open the roads south of Hue for relief forces.
U.S. Marines rush in to retake Hue. Trained for counterinsurgency warfare, the young "grunts" quickly adapt to urban combat and begin to wrest the old imperial capital from the North Vietnamese Army. Will they get to Kevin in time? And what fate awaits Linh at the hands of the vicious enemy? Asphalt and Blood is replete with scenes of fierce combat, Seabee ingenuity and "can do" spirit, and whirlwind wartime romance.