Wayne's Website
mailto:[email protected]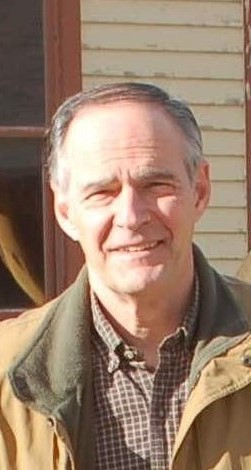 Wayne Zurl grew up on Long Island and retired after twenty years with the Suffolk County Police Department, one of the largest municipal law enforcement agencies in New York and the nation. For thirteen of those years he served as a section commander supervising investigators. He is a graduate of SUNY, Empire State College and served on active duty in the US Army during the Vietnam War and later in the reserves. Zurl left New York to live in the foothills of the Great Smoky Mountains of Tennessee with his wife, Barbara.
Zurl has had nine Sam Jenkins mystery novels traditionally published. Twenty-seven of his Sam Jenkins novelette mysteries have been published individually as eBooks and many produced as audio books. He has won Eric Hoffer and Indie Book Awards, and was named a finalist for a Montaigne Medal and First Horizon Book Award. He is a regular member of the International Thriller Writer's Organization.
CLICK ON THE BOOK COVER TO LEARN MORE.
FESTIVAL OF FELONIES – A Collection of Sam Jenkins Mysteries
Genre: Mystery/Thriller/Suspense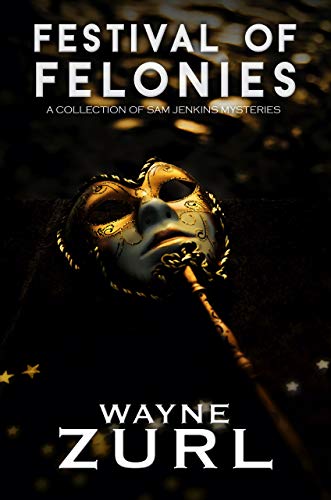 This story collection includes the veteran cop's humorous mysteries:
Have You Considered Voodoo?
Reenacting a Murder
Paper Trail
The Fergusson Shooting
A Fire and Old Ice
SINS OF EDEN​
Genre: Mystery/Thriller/ Suspense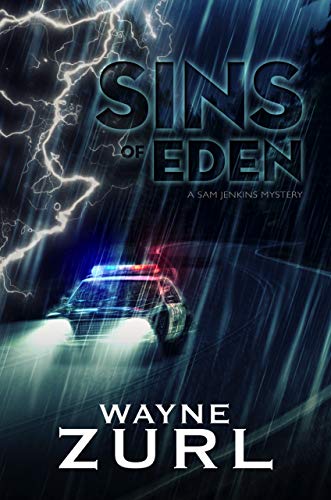 A routine missing person's case sends Sam Jenkins and John Gallagher into the world of industrial pollution, environmental activists and profuse ambiguities. Former government agents, the man's parents and other material witnesses seem to be withholding information and nothing is as it appears. Can the young man's beautiful friend provide them with enough information to locate her lover before it's too late? Time is running out as the detectives attempt to locate the lost man on their "peaceful side of the Smokies."
A BLEAK PROSPECT
Genre: Mystery/Thriller/ Suspense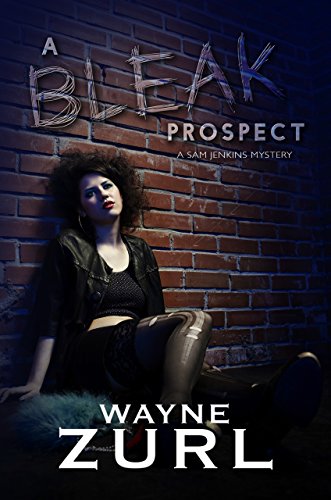 A serial killer is preying on the young prostitutes of east Tennessee and only Sam Jenkins has the information to catch him. Sam Jenkins joins a combined task force hunting a serial killer called The Riverside Strangler by the local media. Complications arise when the lead investigator, the county sheriff's chief deputy is arrested and charged with police brutality. When Sam develops the evidence to arrest the Strangler, everyone should be pleased, but subsequent actions taken by his mayor and the city council affect everyone at the Prospect Police Department and suggest that life there will never be the same.
GRACELAND ON WHEELS
Genre: Mystery/Thriller/Suspense
Anthology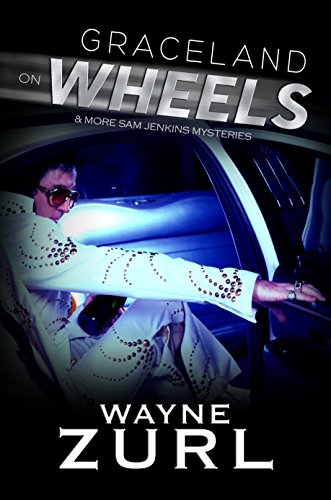 A collection of six crime novelettes that take you on a trip through the more off-beat regions of law enforcement. Follow Prospect, Tennessee's Police Chief Sam Jenkins as he meets Gypsy conmen and a beautiful fortune teller in GYPSIES, TRAMPS & THIEVES, a gun show hustler and his right-wing militia cronies in HEAVEN'S GATE and a collection of pool hustlers competing for enough prize money they'd kill for in ALVIS IS IN THE BUILDING. A Chinese restaurant owner loses a little finger and feels the grip of vicious thugs from a Malaysian triad in THE SWAN TATTOO. The murder of an Elvis impersonator for a few bits of gold takes you on board GRACELAND ON WHEELS, and in NOTHING FITZ, an unlikely coalition of crooks on a National Guard air base are responsible for a brutal murder.
THE GREAT SMOKY MOUNTAIN BANK JOB
​Genre:Mystery/Thriller/Suspense
Anthology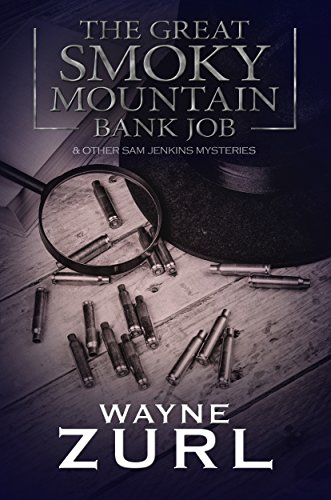 When your high school classmate shows up on the FBI's Ten Most Wanted List, can your police career get any more interesting? Prospect, Tennessee's police chief Sam Jenkins handles a cold case robbery-homicide as a favor to a beautiful treasury agent and clears the forty-three year old mystery of THE GREAT SMOKY MOUNTAIN BANK JOB. In MURDER IN A WISH-BOOK HOUSE, Sam investigates the most grisly killing of his career. Then, in V IS FOR…VITAMIN?, he works with an eighty-four year old partner to solve a suspicious death in a nursing home where all the suspects are well beyond their prime. Hollywood meets the Smokies in FATE OF A FLOOZY when an academy award winner is murdered during her love affair with a much younger man. And HURRICANE BLOW UP and THE BUTLERS DID IT pits Jenkins against some very lethal characters when he tackles eastern European hoods who intend on causing mayhem in Prospect, and bank robbers who flee to the far corners of southern Appalachia to escape capture.
MURDER IN KNOXVILLE
​Genre: Mystery/Thriller/Suspense
Anthology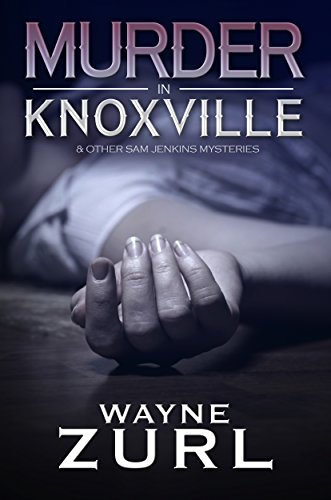 A Collection of Sam Jenkins Mysteries
Sam Jenkins is the new police chief in town and everyone wonders, will Prospect, Tennessee ever be the same?
Here are six novelettes where Jenkins gets to show off his skills learned as a former New York detective.
A LABOR DAY MURDER and A MURDER IN KNOXVILLE take the reader into the world of domestic violence with a smattering of political corruption. In BULLETS OFF-BROADWAY, the investigation leads Sam into the life of a victim who spent his leisure time reenacting the days of the old west and was killed with an antique revolver. The hard-boiled story of SCRAP METAL AND MURDER begins with a simple larceny and quickly escalates into the murder of a building contractor, infidelity and more suspects than you can shake a claw hammer at. And the off-beat stories, BY THE HORNS OF A COW and its sequel SERPENTS & SCOUNDRELS show the more bizarre side of police work as Jenkins looks for a stolen fourteen-foot-tall statue of a dairy cow and ends up among a group of snake handling fundamentalists who use their serpents in a deadly manner.
HONOR AMONG THIEVES
Genre: Mystery/Thriller/Suspense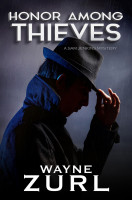 Cops run into all kinds of characters on the job. But when Chief Sam Jenkins meets four people from his former life as a New York detective, it throws him for a loop.
The first was a low level gangster named Carlo "Carly Nickels" DeCenzo—lying on a slab in the Blount County morgue with Sam's name and phone number written on a scrap of paper in his pocket.
Next there's Gino Musucci, infamous Northeast crime boss who says he wants to retire and relocate—to Sam's town of Prospect, Tennessee.
And there's Dixie Foster, Sam's former secretary and the woman who wanted to steal him away from his wife. Sam wonders why she's turned up after eighteen years. With DeCenzo's murder unsolved, another body shows up in a Prospect motel—that of a retired detective and co-worker from Sam's past.
When Sam receives a letter from an old mobster who warns him about a contract on his life, he wonders: Is this any way for a cop to spend his time on the "peaceful side of the Smokies?"
A NEW PROSPECT
Genre: Mystery/Thriller/Police Procedural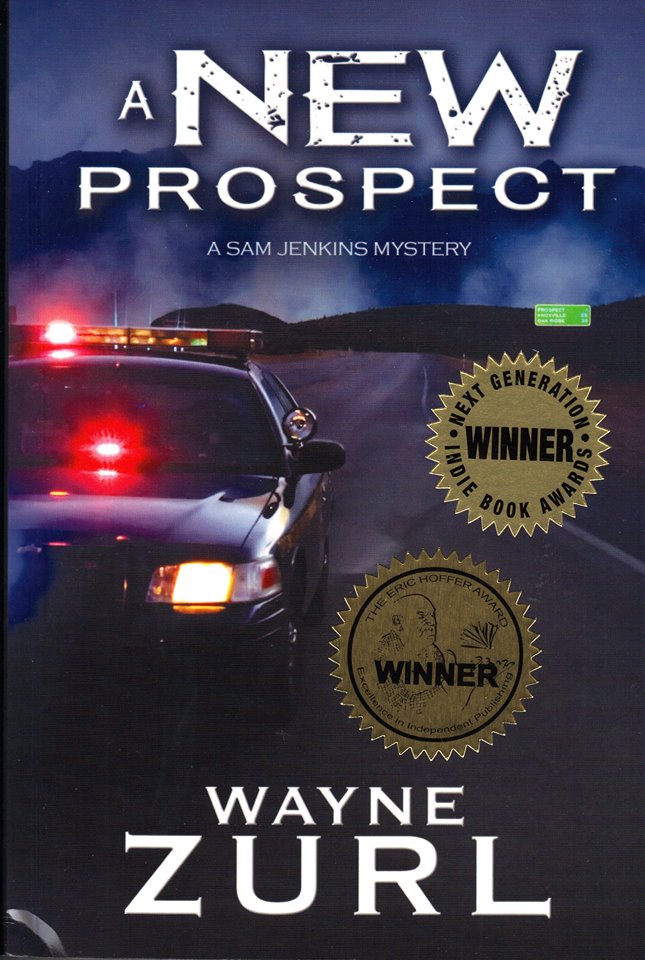 Sam Jenkins never thought about being a fish out of water during the years he spent solving crimes in New York. But things change, and after retiring to Tennessee, he gets that feeling. Jenkins becomes a cop again and is thrown headlong into a murder investigation and a steaming kettle of fish, down-home style. In true Jenkins style, Sam turns common police practice on its ear to insure an innocent man doesn't fall prey to an imperfect system and the guilty party receives appropriate justice.
A CAN OF WORMS
​Genre: Mystery/Thriller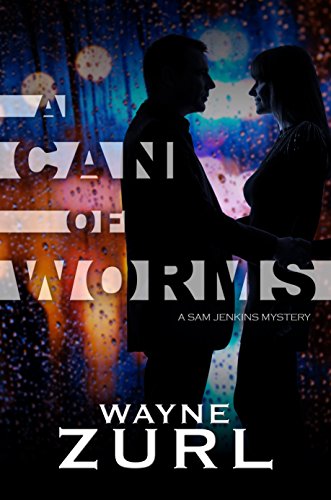 Against his better judgment, Police Chief Sam Jenkins hires Dallas Finchum, nephew of local corrupt politicians. Now, Finchum is accused of a rape that occurred when he attended college three years earlier.
The young man claims his innocence, but while investigating, Jenkins uncovers corruption in the local sheriff's department, evidence that detectives mishandled the investigation and the loss of the entire case file. Sam meets one of the most distasteful characters of his career, a PI named Telford Bone, who claims to represent young Finchum. Trouble is, no one knows who hired the man.
False accusations, scandal, and extortion threaten to ruin Jenkins' reputation and marriage unless he drops the investigation.
FROM NEW YORK TO THE SMOKIES
Genre: Crime/Police Procedural
Anthology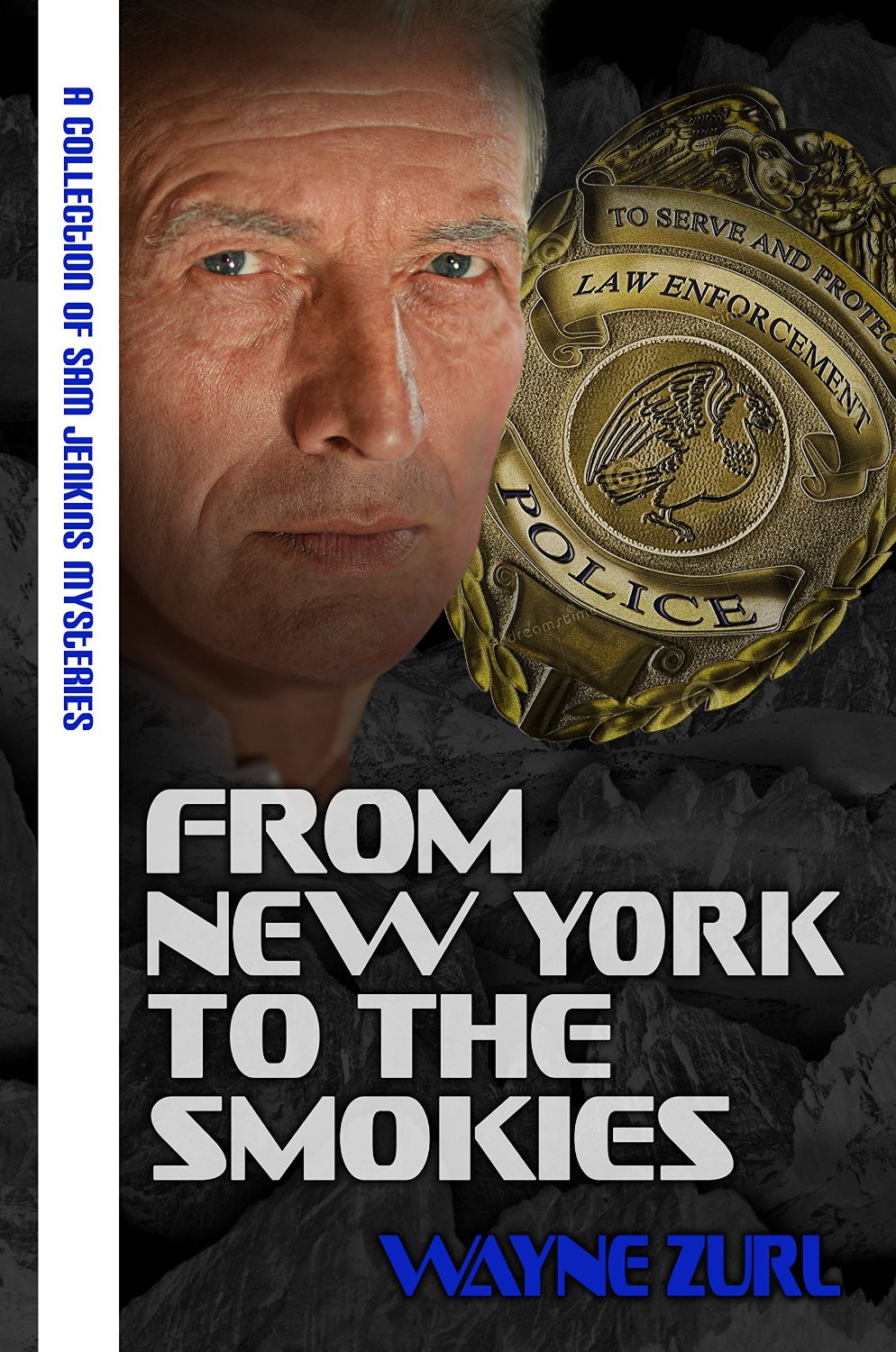 Five mysteries spanning more than four decades in the life of career police officer Sam Jenkins.
THE BOAT TO PRISON—set in 1963 when a teenaged Jenkins and his friends attempt to foil a plot to kill a Long Island union leader and keep Sam's shop steward father from doing hard time.
FAVORS drops readers into a New York of 1985 when Lieutenant Sam Jenkins mounts an unofficial investigation to learn why one of his civilian employees isn't overjoyed about her promotion to police officer and uncovers a history of unreported and unspeakable crimes.
ODE TO WILLIE JOE, ANGEL OF THE LORD, and MASSACRE AT BIG BEAR CREEK brings the reader up to date with three adventures of Chief Jenkins and the officers of Prospect PD, a police department serving a small town in the Great Smoky Mountains of east Tennessee. UFO sightings, a serial killer on the loose, and the most brutal murders and feud between mountain folk since the Hatfields and McCoys pushes Sam to use every trick he's learned in a lifetime of detective work to resolve these incidents on his "peaceful side of the Smokies."
LEPRECHAUN'S LAMENT
Genre: Crime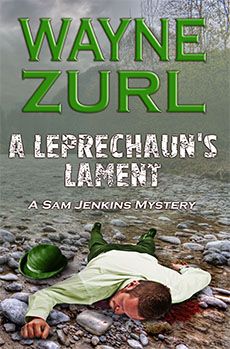 A stipulation of the Patriot Act gives Chief Sam Jenkins an easy job; investigate all the civilians working for the Prospect Police Department. But what looks like a routine chore to the gritty ex-New York detective, turns into a nightmare. Preliminary inquiries reveal that a middle-aged employee didn't exist prior to 1975.
Murray McGuire spent the second half of his life repairing office equipment for the small city of Prospect, Tennessee, but the police can't find a trace of the first half. After uncovering nothing but dead ends during the background investigation and with frustrations running at flood level, Jenkins finds his subject lying face down in a Smoky Mountain creek bed—murdered assassination-style.
By calling in favors from old friends and new acquaintances, the chief uses resources developed during a lifetime in law enforcement to learn the true story of the man everyone called Typewriter Murray.
HEROES & LOVERS
Genre: Mystery/ Thriller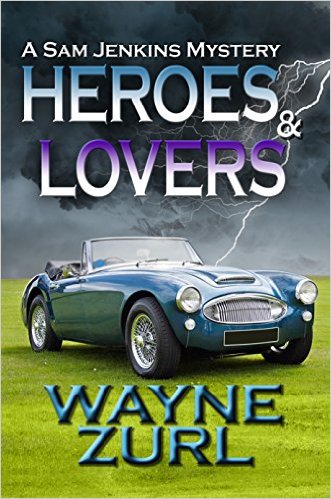 TV reporter Rachel Williamson helps Chief Sam Jenkins with a classic fraud investigation. However, the case puts Rachel in jeopardy, and her abduction by a mentally disturbed man changes her life forever. Eventually Jenkins uncovers a significant clue and leads a team deep into the Smoky Mountains to rescue his friend. But once Rachel is safely home, they discover her problems are far from over.
PIGEON RIVER BLUES
Genre: Crime/Mystery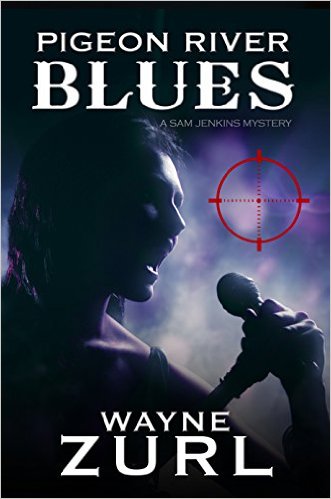 Sam Jenkins thinks no good turn goes unpunished when the famous singer he's assigned to protect decides it's hate at first sight. Famous country and western singer C.J. Profitt receives death threats from a group of rightwing zealots. Chief Sam Jenkins gets the job of keeping C.J. safe while she performs at a charity benefit. Problems arise when C.J. says she's dead against any police involvement.
Jenkins uses friends and professional colleagues to foil a plot destined to kill not only the local girl turned celebrity, but hundreds of innocent people.
A TOUCH OF MORNING CALM
Genre: Mystery/Thriller
Chief Sam Jenkins runs headlong into Tennessee's faction of Korean organized crime when a mobster tries to shake down two former call girls attempting to establish a legitimate business. Soon, bodies begin piling up—all with a Korean connection—in Sam's town of Prospect and nearby Knoxville.
Sorting truth from fiction calls for more than Sam and his officers can handle, so he turns to the women in his life for assistance. His wife, Kate, Sergeant Bettye Lambert and TV news anchor, Rachel Williamson contribute significantly in clearing the convoluted homicides.