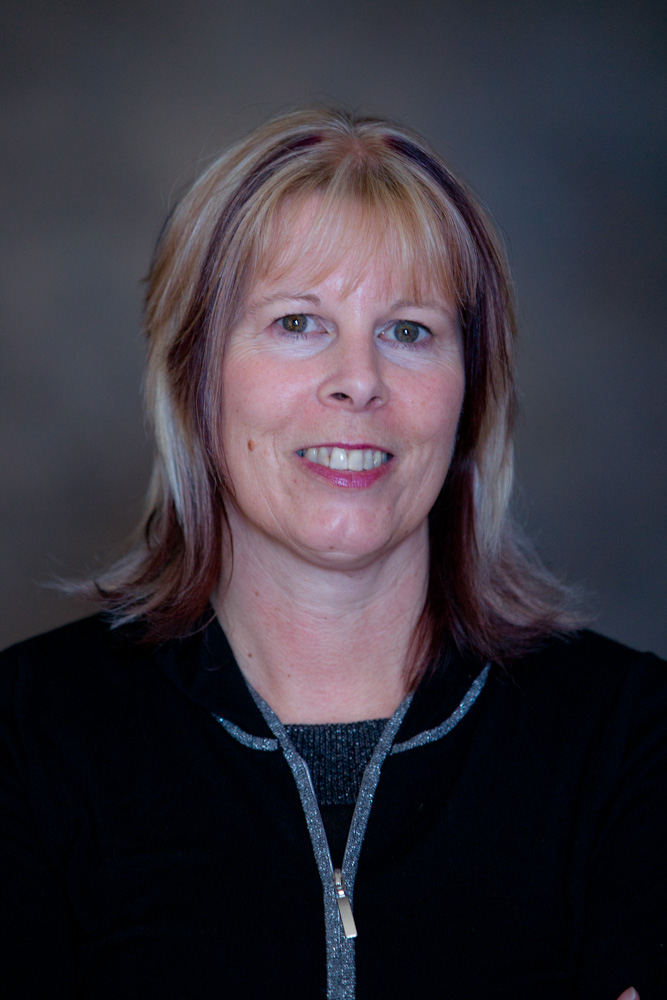 As a child I had a ferocious imagination and immersed myself in creating stories and poems. One birthday I begged for a chemistry set, sensing the promise of adventure from the glittering vials of copper sulphate and salt. At that time, I didn't know I was following in the footsteps of my grandfather who had studied science in Edinburgh in 1899. A further trace back into my Scottish ancestry uncovered an ancestor known as 'the wizard'. So I could also dabble with potions I gained a NZ Certificate in Science (Chemistry) and worked in a variety of laboratories (salt, meat, dairy and wine) in NZ and Australia. The wine tasted the best!
During my 5 years in Adelaide, Australia, I completed several writing courses at the WEA. When my partner, son (5 months), dog and I moved back to NZ we lived in a house truck for 3 years while our off-the-grid house was planned and built. During this period I wrote on a solar powered laptop and completed many correspondence courses from the AWA.
I write adult fantasy (Wendy Scott) and children's novels (WJ Scott).
In 2012 my children's MS, Hieroglyph was selected for the NZSA MS Assessment Programme and was further selected for one of five mentorships. Hieroglyph won the Gold Medal in the UK Wishing Shelf Book Awards 2015, 9-12 year category, and the Silver Medal in the International Readers' Favorite Book Awards, Children's/Preteen 2016.
When I'm not glued to my laptop writing or engrossed in a book, I love walking my dogs on the wild West Coast beaches and trolling for sea glass, riding my bike or going for bush walks. I always wished I could fly so maybe that's why I love roller coasters. I'm a connoisseur of coffee and chocolate and I counter my addictions with Box Fit and Spin classes. I believe life is an adventure and we should all live a life less ordinary. Gold Medal Winner The Wishing Shelf Book Awards UK
Silver Medal Winner Readers' Favorite Book Awards
Click on book covers to learn more.
ASPIRING AUTHOR SERIES
SLEIGHED
Genre: Children's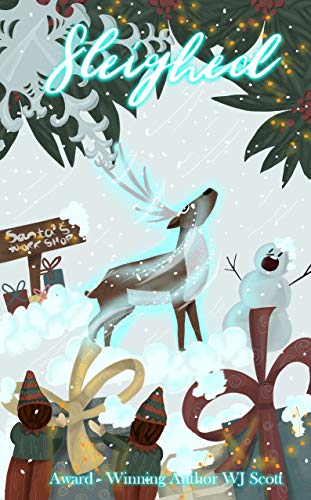 Tinsel is the newest apprentice in Santa's Workshop, but this young elf lands himself in strife on his first day!
He's sent to care for the reindeer and instead ends up on a magical adventure.
Will the Toy-Inspector allow him back into the Workshop? A fun Christmas story for younger readers and those young at heart.
SLIMMER
Genre: Contemporary Women's Fiction / Short Story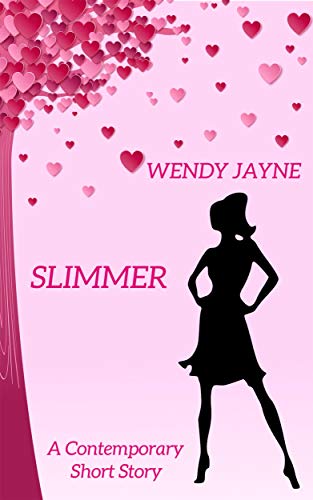 An unexpected wedding invitation spins Pippa's world off its axis. The bride-to-be's sexy brother, Alex, is sure to be there. Seven years ago, he jetted out of Pippa's life, oblivious to her teenage fantasies. This time she's determined to lasso his heart.
The calorie countdown is ticking, Pippa has only ten weeks to become 'slimmer'.
If you've ever struggled to lose a few unwanted pounds, you'll empathise with Pippa's theatrics!
VISITORS
Genre: Mystery / Short Story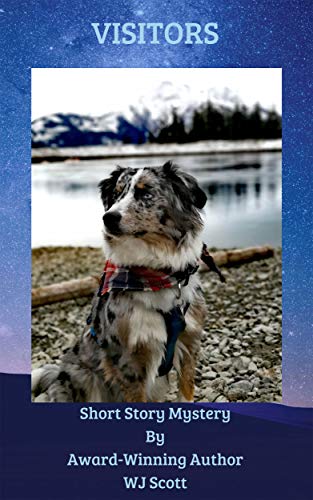 Twelve-year-old Brody, and his kid brother, are sent to stay with their reclusive Aunt Sally, when their mom falls seriously ill. But, they soon discover things are not as they appear, and a strange phenomenon is happening in the small retro town.
What mystery is Tucker's Mountain hiding?
Unsure of who or what they can trust, the boys embark on a hunt for answers that reveals more than they bargained for.
FEEDERS
MADESON REID, PI
​Genre: Paranormal / Supernatural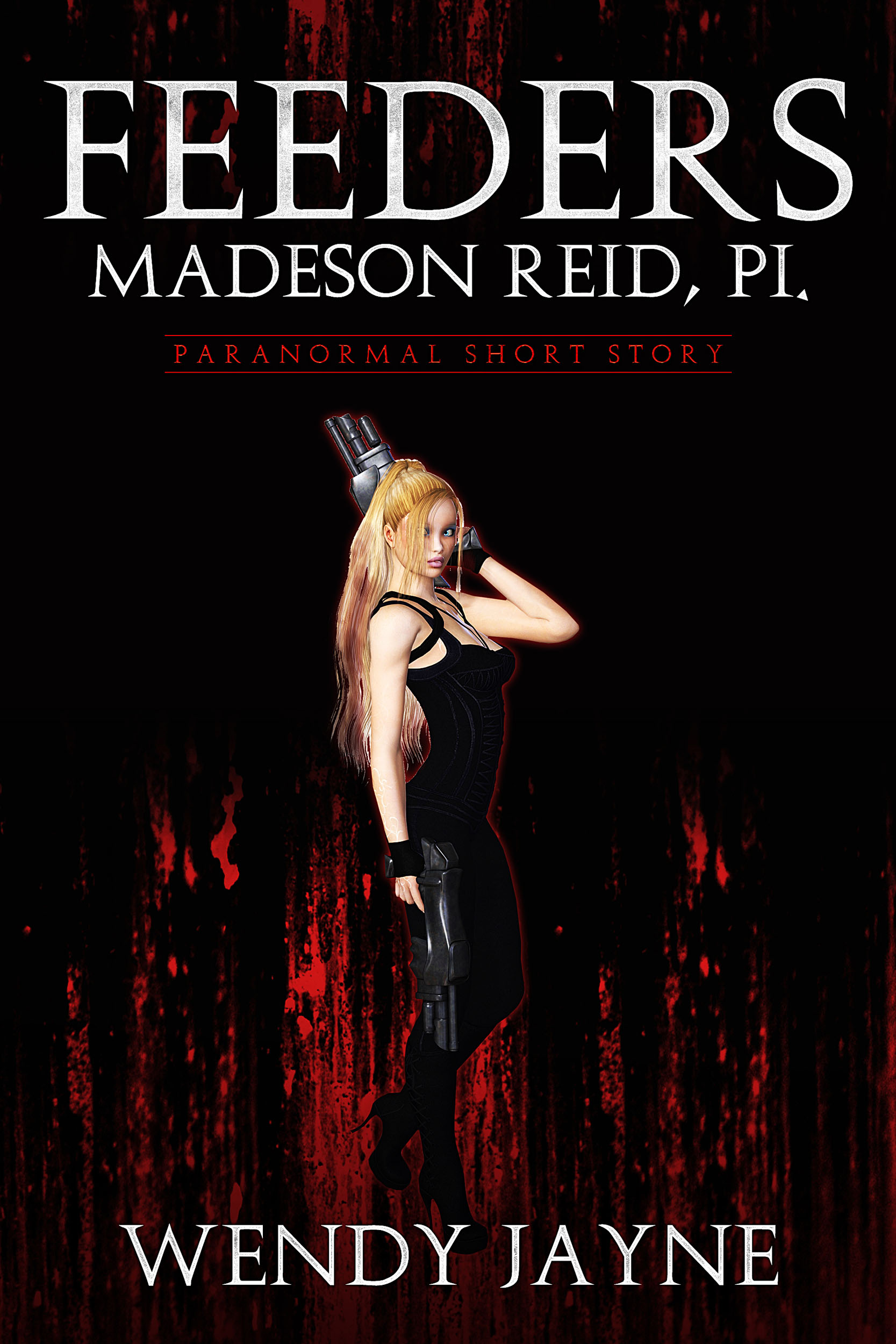 Madeson Reid, PI, is tracking a killer, but her suspect isn't hiding in LA's underworld. Voted the sexiest vampire of 2078, Gideon, is the nation's most popular reality TV show star.
Stripped of her laser blasters Madeson navigates the fusion of sub-cultures now populating downtown LA to find the truth. The city's a volatile mix of humans, vampires, and robots.
Her investigation plunges her into the political turmoil of the Vampire Rights Campaigners; who ask the question, "What defines us as human?"
HEXED
A PURR-FECT CATASTROPHE
Genre: Paranormal Romance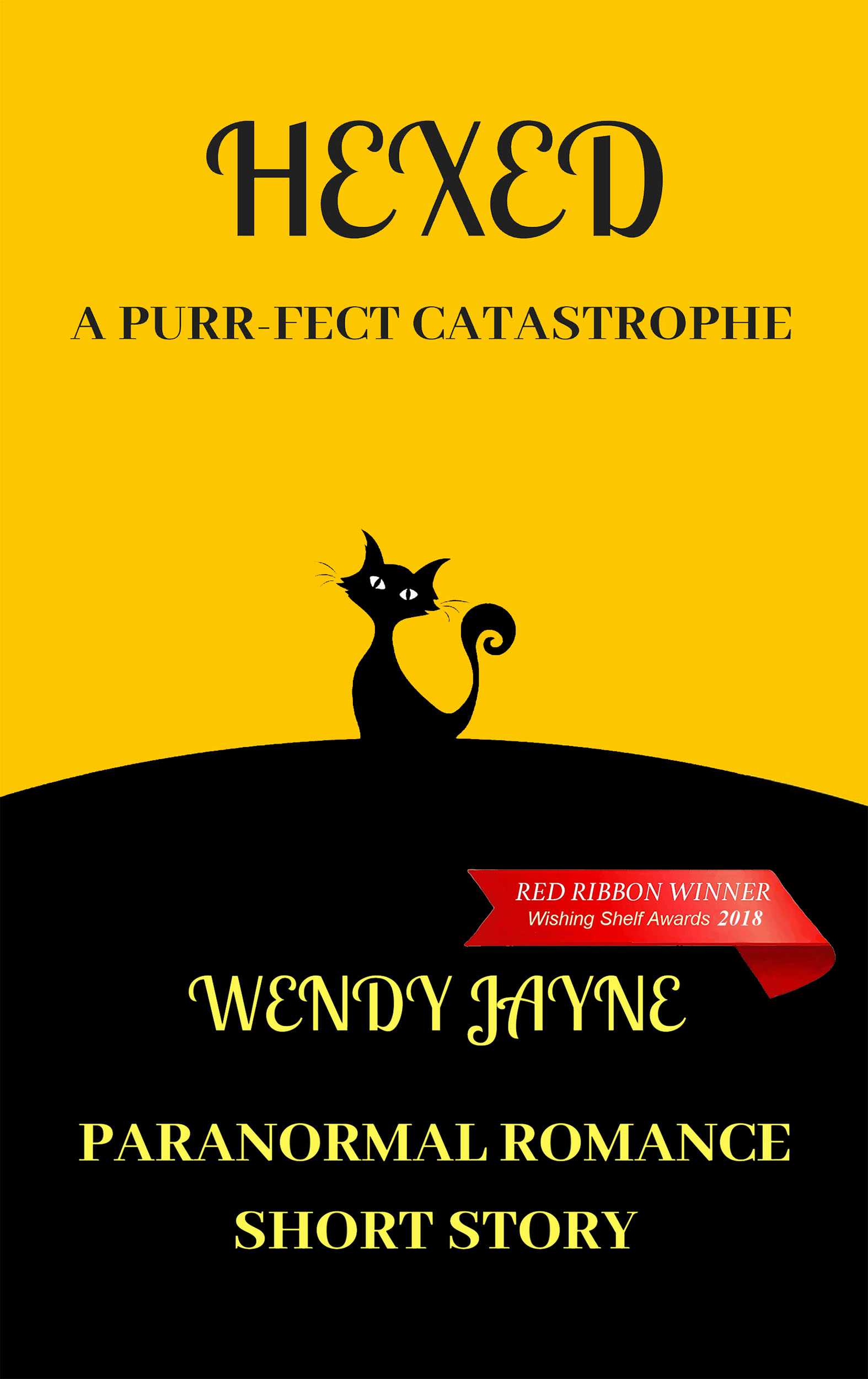 A year ago, an unknown assailant heart-hexed Cassidy.
Covertly, she's used her witches' powers seeking a counter spell, but to no avail.
The year of enforced celibacy is grating on her sexual nerves. Cassidy's situation worsens when she falls for the very sexy warlock, Hunter Rutherford, but must keep him at arm's length.
Sparks fly when they kiss, but these sparks are the type that burn.
The only way they'll be able to consummate their relationship is by finding who cast the hex and convincing them to remove the spell.
TEQUILA ROSE
VIRGINITY BLUES
Genre: Contemporary Romance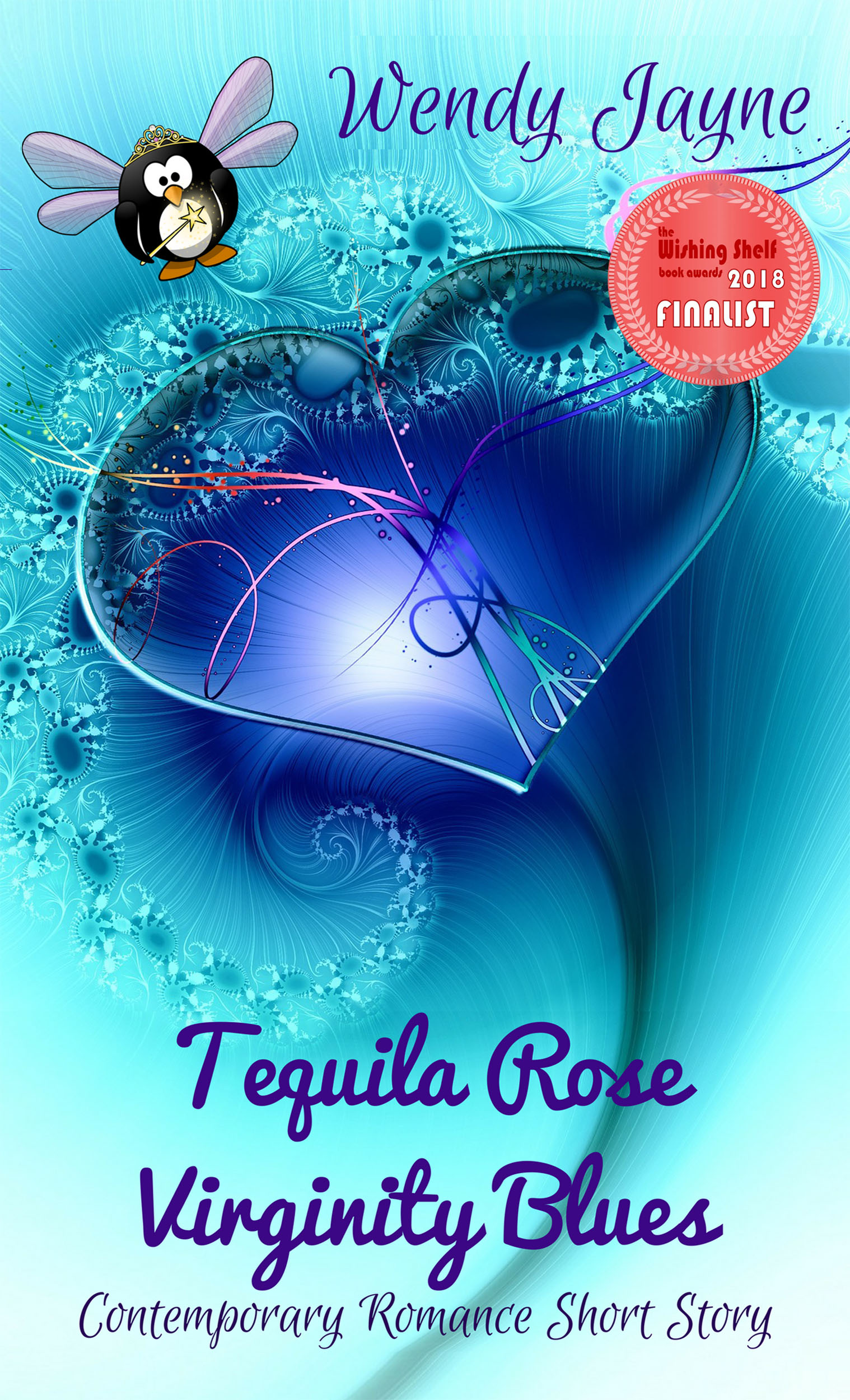 Tequila Rose may have met the man of her dreams. Unfortunately, she wakes up suffering from alcoholic amnesia and doesn't remember anything about the night before. Tall, dark, and Jack may be the cure her jaded heart desperately needs, but Tequila's wary as friends warn her that Jack hangs out with the local drug dealer. Thrust together at a Speed Dating event, their chemistry sizzles, but is Jack after a different kind of fix?
TAILS
Book 1 Silver Wishes Series
Genre: Children's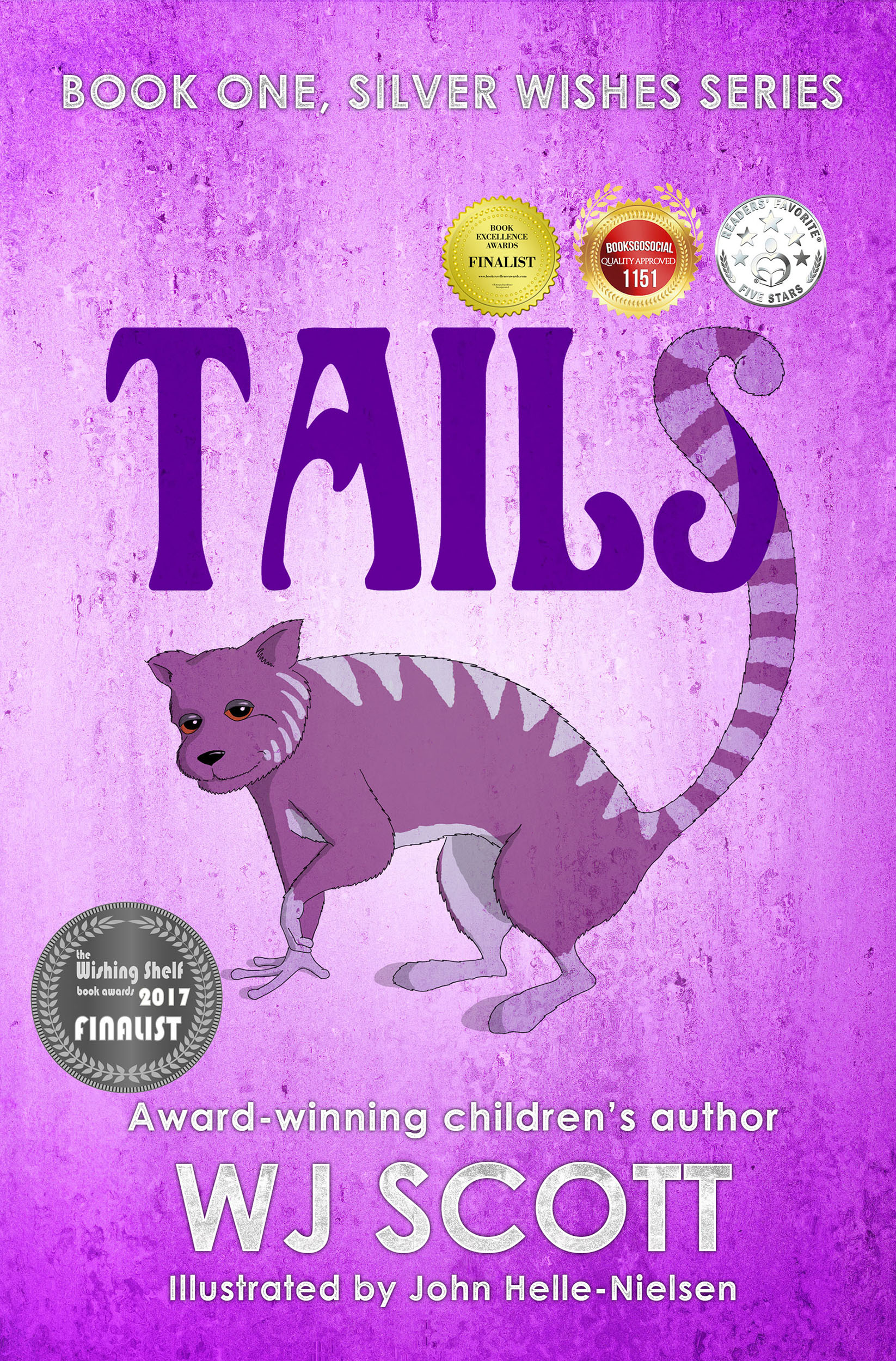 Heart-stopping, tail-dropping adventure from award-winning children's author WJ Scott.
Finalist UK Wishing Shelf Awards 2017 9-12 yrs
Finalist Book Excellence Awards 2018 Pre-teen
Sometimes loss is the only thing that saves you.
Last summer during the dreaded hunting season, Kywah lost his tail, his magic, and his value as a silvertail. Now the hunters have returned and he's terrified. Especially when he recognizes Samsa, the very hunter that cut off his tail and ruined his life.
But when the pack becomes trapped in the foothills with no escape, Kywah realises he's their only hope. Without a tail, he's worthless to the hunters and their wizard masters. If he can escape, he can find help for his pack. All he has to do is locate the Wise One and retrieve the Deep Magic.
Which would be hard enough even if he still had the magical tail sense his kind are born with. But what choice does he have? If he doesn't take the risk, his pack will lose everything. And because Kywah knows exactly how that feels, he can't let it happen.
I woke. Heart beating too fast. Darkness smothering me. The same nightmare.
I shifted and felt the familiar throb of pain along my stub, which always ached when I first awakened. For an instant, I tried to fool myself that it had only been a dream, but when I was brave enough to peek, I saw the empty space where my tail should be. Almost four seasons had passed, and I was still unaccustomed to its loss.
HIEROGLYPH
Genre: Childrens
"Did Ancient Egyptians visit Australia?"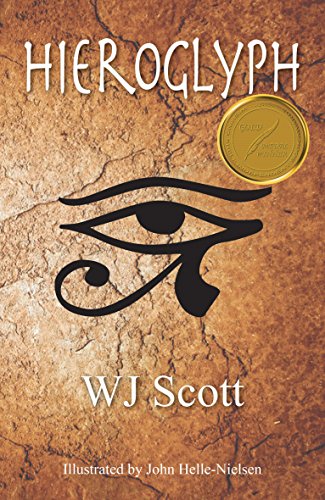 13 year old TC has a secret. No one knows she possesses a supernatural power.
Can TC help her Uncle Max, an archaeologist; unearth enough evidence that Ancient Egyptians visited Australia, before he's discredited in the media by those that want the past to stay buried?
"Some would say that I have a gift, but to me it's always been a curse. Before I changed my mind, I tugged off my gloves and whipped my head left and right, checking to see that no one was watching. I sucked in breath and steadied my nerves then thrust my hands against the stones and touched one of the cartouches. Time and place ripped away."
An enthralling archaeological mystery, mixing the supernatural with humour and suspense.
The first of TC's adventures – an archaeological mystery for junior readers and above. Family friendly.
​
Gold Medal Winner in The Wishing Shelf Book Awards 2015 9-12 years.
Silver Medal Winner 2016 Readers' Favorite Book Awards Children's/Preteen
FAIRY DUST
Genre: Childrens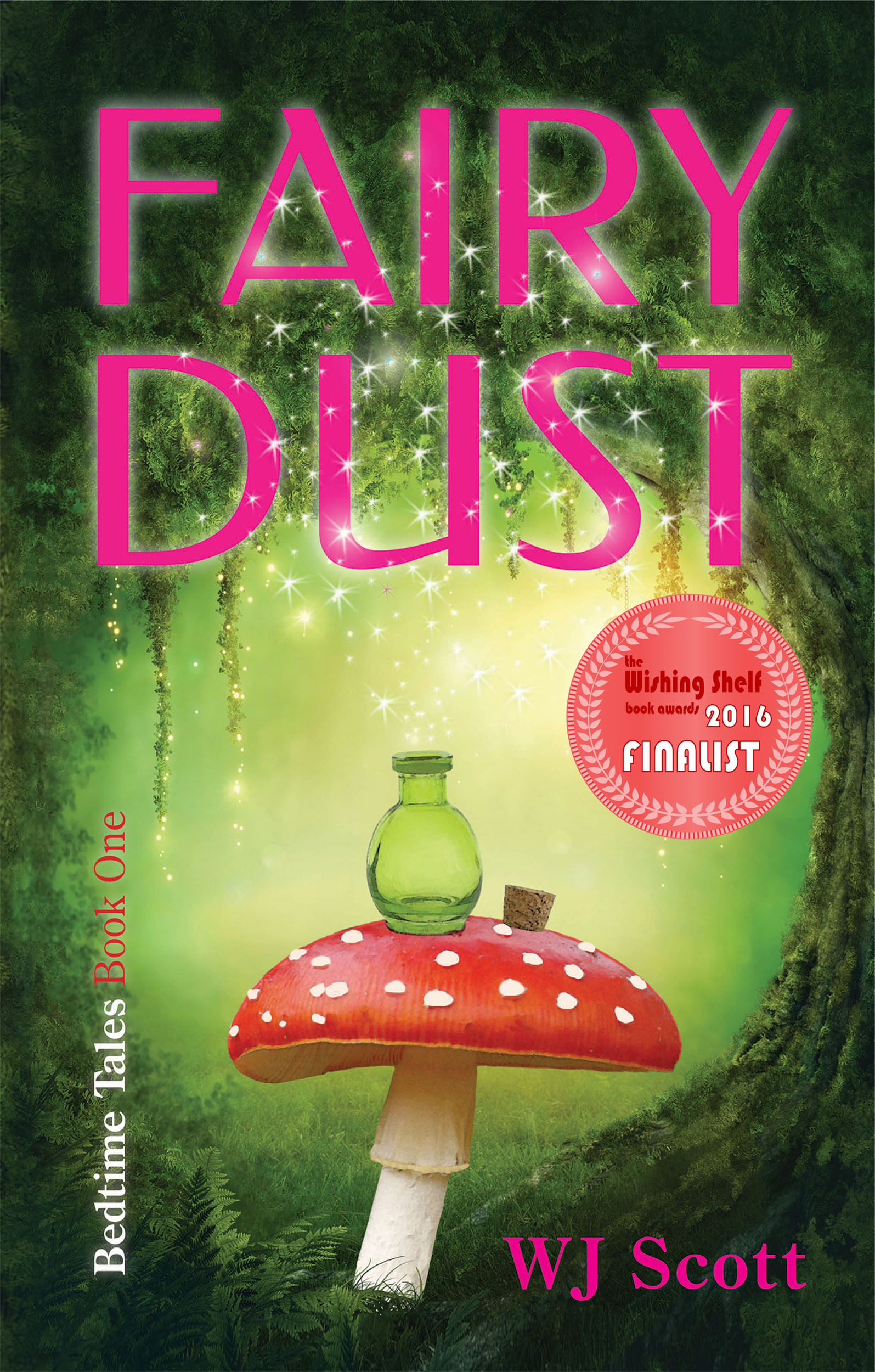 Mischief and magic. Tinkers and fairies. Do you believe in magic? Farran Sherwin cupped a hand to his ear and said, "I can't hear you. Do you believe in fairies?"
The hall erupted into chaos as children sprang out of their seats, spilling popcorn under their feet as they yelled, "Yes!"
The tinker staggered as if he had been struck by a sound-wave and the children giggled.
Farran cocked his head. "Listen. Can you hear someone?"
A hush settled over the children. They perched on the edge of their seats, palms gripping the armrests. Their faces were pinched tight as they gazed up at the stage.
He widened his eyes and whispered, "She's coming." Evelyn, an orphan, doesn't believe in magic anymore, but then the meddlesome tinkers arrive in her village and change her world forever. A bedtime tale to delight younger readers or those still young at heart. A heart-lifting tale suitable for junior readers or a perfect bedtime read by parents and grandparents for younger children. A heart-lifting tale suitable for junior readers or a perfect bedtime read by parents and grandparents for younger children. "Do you believe in fairie?"
FERRASIUM
Genre: Fantasy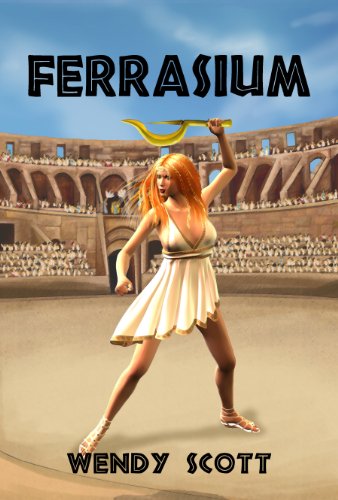 "Fantasy Lovers Should Not Pass Up This Story!" Do you love action packed fantasy with strong female characters? Murder, mystery, and magic in a land reminiscent of Ancient Egypt. For centuries, guided by the Destiny's Oracle, the Bera-Bera tribes have guarded the secret of the windflowers and kept alive the memory of the banished Cat Goddesses. The High Priest Seraphis covets Pharaoh's throne and his minions scour the desert sands, seeking two ancient artefacts of unrivalled power. If the Raia priesthood acquire the Golden Scarab and the Pyramidion first, then the land of Keymett will be plunged into a regime of terror and persecution, condemning the goddesses into exile forever. The race is on, but how can a small band of pygmies, a tomb robber, and a magically untrained girl on the run from the Ferrasium's killing arena compete against the might of the Priesthood? For mature readers, contains adult themes and violence. Bonus material: An excerpt of Lodestone (Witch-Hunt) is included at the conclusion of Ferrasium.
GOLDEN SCARAB
​Genre: Fantasy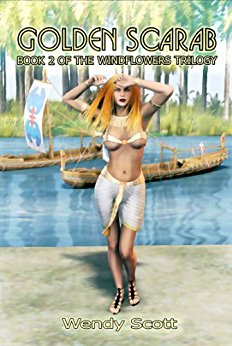 "Fantasy Lovers Should Not Miss The Second Book In This Action-Packed Adventure!"
Do you love stories you can't put down?
A year has passed since Kalli escaped from the Ferrasium, but the High Priest's stranglehold is tightening and his tentacles are extending to encompass all of Keymett. As Pharaoh's royal barges sail toward Wasset to celebrate the Jubilee Festival, the High Priest is poised like an arachnid in his nest, waiting to hatch his plans. Kalli must unlock the secrets of the Golden Scarab before all of Keymett falls under the High Priest's dominion, but who can she trust?First reader reviews:
"Just as unputdownable as Bk 1! My new favourite fantasy, can't wait for Bk 3!" AM
"Very bloodthirsty and a real page turner." DSExcerpt:
The cabin boy tugged on her hand. "Lady, we need to get below."
Kalli shuffled after him, but a sailor's voice broke through the wind and his words brought her to a standstill. "Captain! Look what's coming."
Another sailor, fell to his knees, squeezed his eyes shut, crossed himself several times and babbled the same phrase over and over. "Gods preserve us."
Kalli rushed to the side and elbowed her way between two sailors. The sky was brightening, but the sea looked wrong. She blinked, but the difference remained. The rain ceased … the wind stilled … the waves calmed. The thudding against the hull stopped.
White water curled back from its wake as a rainbow, phosphorescent, pulsing, and massive, wreathed beneath the water like a sea serpent, heading towards them.
She could hardly breathe. "What is it?"
Contains adult themes. Bonus material: An excerpt of Lodestone (Witch-Hunt) is included at the conclusion of Golden Scarab.
LODESTONE: WITCH HUNT
Genre: Fantasy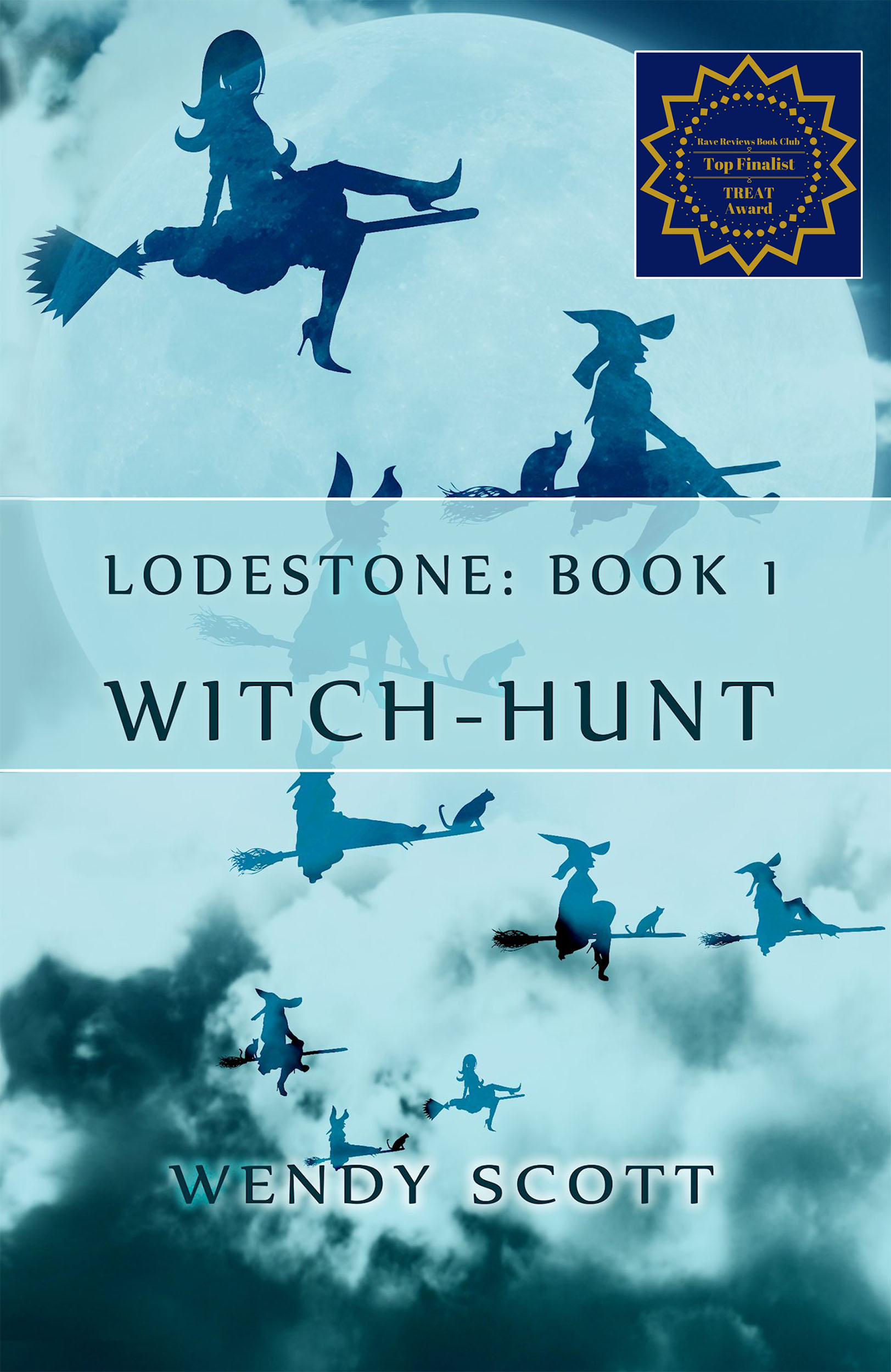 There's a cauldron of trouble brewing in Valloaria…Download Lodestone today and strap on your broomstick –you're in for a hell of a ride: The Witch-Hunt Series. Two tales entwine (excerpts below).
Sabrina and Lauren's tales entwine – linked by blood and magic. Sabrina, a newly fledged healer, is thrust out of her sheltered life at Mistress Florisah's healing school after the destruction of the witch-ancestor portraits. An anti-witchcraft militia is poised on Karthalon's borders threatening full scale genocide, unless Sabrina, the last of Lauren's bloodline, can destroy the Lodestone, and restore magic to Valloaria, but the Lodestone is buried deep within the heart of the Order's headquarters. Sabrina struggles to accept this suicide mission, and is distracted by her inappropriate affection for Micah, a prospect monk. Lauren's ghost haunts Sabrina's dreams as her diary reveals the tragic events behind Lauren's actions. With invasion imminent, Sabrina embarks on her quest armed only with a sliver of the Lodestone, and Lauren's diary but how can a lone girl prevail against an army? Excerpt – Lauren
They attacked me alone, in pairs and in mass with their witchy ways, but their magic fell short; I was immune. Blasts of power seared from their fingertips and stonework exploded above, below and next to me, but nothing penetrated the brilliant glow of the Lodestone and they fell back, shrieking in frustration. I glowered at those not fast enough to move out of me way and they vaporized in an orange flash, to black flakes that I trampled underfoot.
Excerpt – Sabrina
A shirtless youth, with his back to her, hummed as he brushed a dark horse. The horse was standing perfectly still as if the boy's song had lulled him to sleep. Sabrina silently observed the prospect as he worked. He was tall with a slender build, but she could see the muscles in his tanned back and arms ripple with each stroke. His brown hair was caught up in an intricate knot threaded by two long feathers; one red, the other purple. She'd never met anyone like him before.
She shuffled forward to get a better view, but her brush whacked into the wooden partition. He whirled around and she found herself staring into the brownest eyes, framed by the longest lashes she'd ever seen. They gawked at each other for a moment before Sabrina rediscovered her tongue. "I … I was sent to care for your horses."
He pointed with his brush, to the horses behind him and said, "I've finished the others. Only Alloni, the brown and white, needs attention."
Sabrina scurried to the indicated stall. Where was his shirt? As if reading her thoughts, he casually reached down and grabbed a white shirt. Slowly, he pulled it over his damp shoulders and Sabrina hastily focused on the horse. Her strokes were a bit shorter and harder than she normally applied and the horse shifted beneath the brush. Before she could correct herself, strong fingers, radiating warmth, slipped over hers and a voice laced with musk, breathed into her ear. "Not so firm. Alloni likes long, languid strokes – like this."
Heat blazed into spots on her cheeks as she followed his movements. After several strokes he said, "That's it, you've got the knack of it now."
He released her hand and stepped away. Sabrina felt as awkward as a newborn foal so she kept her eyes averted and silently busied herself with the horse. From outside, a muffled yell filtered through the stable and the boy said, "Deakon wants me. Will you be all right finishing up?"
She didn't trust herself to speak. "Ah-ha."
Contains adult themes. Bonus material: An excerpt of Ferrasium, Book 1: The Windflowers Trilogy is included at the conclusion.
TIGER HOUSE
Genre: Fantasy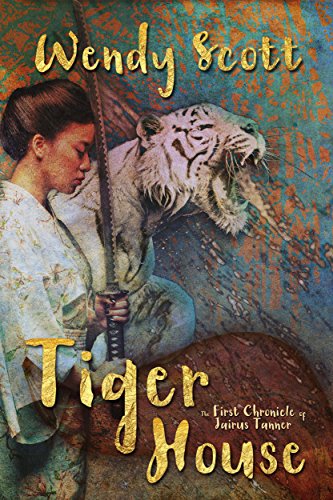 Betrayed. Kidnapped.
Mistaken for a warrior; Jairus must survive the Emperor's Games.
Disposed. Ostracized.
Tekagi seeks vengeance and power.
Farm boy versus sorceress.
An empire hinges on the outcome. Thousands compete for the dragon banner, but in the end there can only be one winner. The adjudicator thumped the scepter into the ground three times. "By the fates, the war dragons will not return until a new emperor wins the dragon scepter."
The crowd parted as Tekagi threaded her way toward the funeral cart waiting by the main gate. Tiger pelts adorned the two caskets. Only emperors earned the right to be entombed within the Dragon Palace. The sons were relegated to less hallowed ground.
A few of her most treasured belongings were also piled on the cart. No longer an emperor's daughter she was being cast out of the palace. A limp tiger tail trailed over the side of the cart. She ran the tips of her obsidian finger stalls along its striped length before tucking it beneath a tapestry.
She tapped her fan against the cart's side and the driver flicked the horses' reins into a funeral march. Head bowed, she followed a few paces behind, flanked by her two bodyguards. As she exited through the palace gates and headed to Tiger House she patted the snake bracelet on her forearm, and vowed, "I will reclaim my birthright. Let the Emperor Games begin."
​
Contains mature themes. Bonus material: Excerpts of Lodestone (Witch-Hunt), and Ferrasium (The Windflowers Trilogy) are included at the conclusion of Tiger House. Plus free fantasy book offer.
FANTASY FIRSTS
Genre:Fantasy
Featuring Book 1 of three different fantasy series by prolific author Wendy Scott.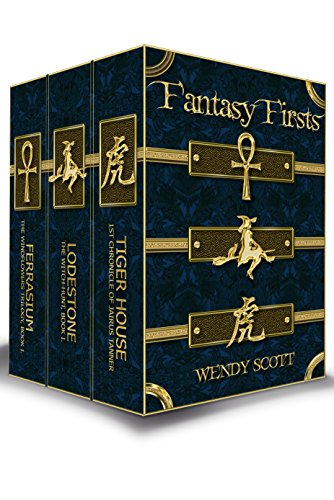 Ferrasium, Book 1, The Windflowers Trilogy.
Murder, mystery, and magic in a land reminiscent of Ancient Egypt. Lodestone, Book 1, The Witch-Hunt Series.
There's a cauldron of trouble brewing in Valloaria …
Sabrina and Lauren's tales entwine – linked by blood and magic. Sabrina, a newly fledged healer, is thrust out of her sheltered life at Mistress Florisah's healing school after the destruction of the witch-ancestor portraits. Tiger House, The First Chronicle of Jairus Tanner.
Ferocious – Let the Emperor Games begin!
"The Fates have chosen you to act on behalf of our noble Houses. Challenges will be set. To ensure your utter cooperation and commitment, the fate of your loved ones rests on your actions. It is in your interest to survive.